Every product is carefully selected by our editors. If you buy from a link, we may earn a commission.
The 6 Best Vegetable Peelers to Food Prep Like a Pro
Peel pounds of potatoes like a machine.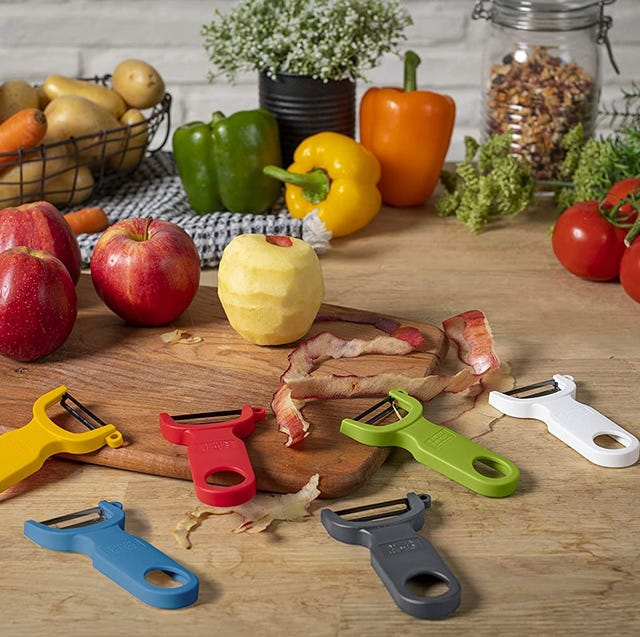 You never realize how important it is to have a good vegetable peeler until you're faced with peeling a five-pound sack of potatoes. At least, that's how I learned the importance of owning a primo vegetable peeler. And the thing about vegetable peelers is that even the best ones cost under $10. They're worth the price, especially since the alternative is using a paring knife to peel skins, and that can lead to cuts, while cutting off too much of the produce's flesh.
There are two styles of vegetable peelers: the straight peeler, which has a blade that extends straight out from the handle, and the "Y-peeler," which has a blade that runs perpendicular to the handle. One isn't necessarily better than the other, and choosing between the two is a matter or preference. But if you've ever seen the inside of a professional kitchen or asked a chef for their preferred vegetable peeler shape, Y-peelers seem to be the way to go. Regardless of your stance on the straight peeler versus Y-peeler debate, here are the best vegetable peelers to shop right now.
The Best Vegetable Peelers of 2021
This content is created and maintained by a third party, and imported onto this page to help users provide their email addresses. You may be able to find more information about this and similar content at piano.io