Every product is carefully selected by our editors. If you buy from a link, we may earn a commission.
The Best Pocket Knives to Gift This Year
From affordable French folders to American-made fixed blades, these are the best pocket knives to gift this year.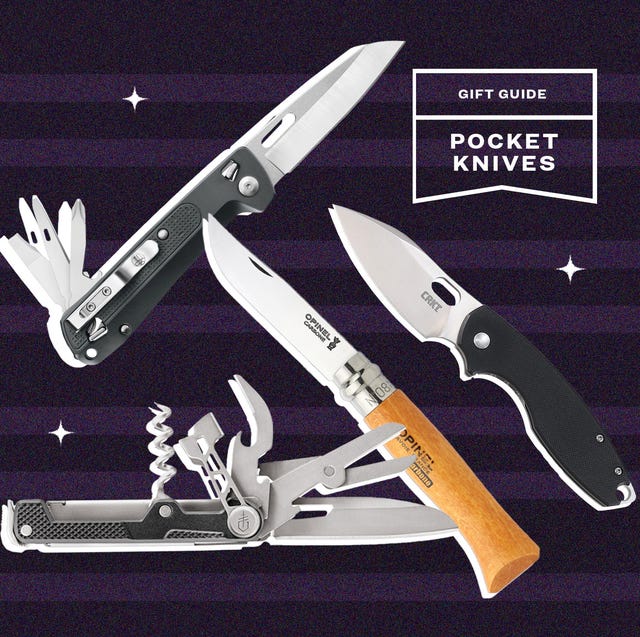 Still can't find what you're looking for? Check out some of our other gift guides here.
---
A decades-old superstition has some of us fearing that gifting a knife doesn't bode well for the relationship between recipient and giver. (The way around any ill fate is to include a coin with the blade so that its new owner can return it as payment — it's a purchase, not a gift.) The truth is, knives are perfect gifts. They're practical, utilitarian, can be prepossessing and the good ones tend to turn into family heirlooms.
It also helps to know which ones are worth your hard-earned cash, of course — especially if you're shopping for someone that already has some knowledge of the everyday carry space or the start of their own knife collection. But that's why we're here. So pluck up your courage and tempt fate, or break out the piggy bank. These are the best knives to gift right now.