Every product is carefully selected by our editors. If you buy from a link, we may earn a commission.
6 Things You Need for Your New, or Future, Standing Desk
You can't just upgrade your desk and call it a day.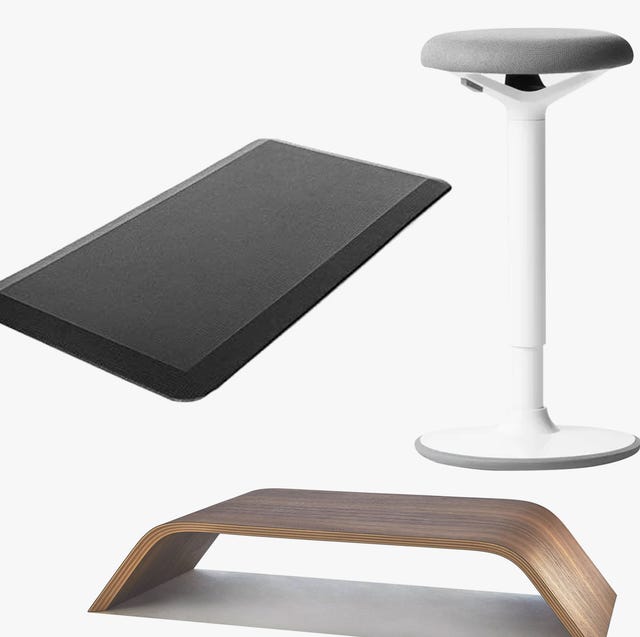 The workstation is a sacred place. If you're spending 40 hours a week there, it better not be to the detriment of your health and productivity. Standing desks have found their way into a number of offices, and home offices, as they're linked to helping alleviate the stress of prolonged sitting. But you can't just buy a standing desk and assume all of your health worries will resolve on their own. We write a lot on why you should buy into an ergonomic workspace, but the old saying is true: "health is wealth." So if you just bought a standing desk, or are planning to in the near future, props to you for taking one big step into looking out for your body. Just make sure these six standing desk accessories and essentials also find their way into your office setup.