Every product is carefully selected by our editors. If you buy from a link, we may earn a commission.
Believe It or Not, You Can Buy Excellent Towels on Amazon
The ecommerce giant hosts thousands of bath towels to choose from. These are the ones that are worth your money.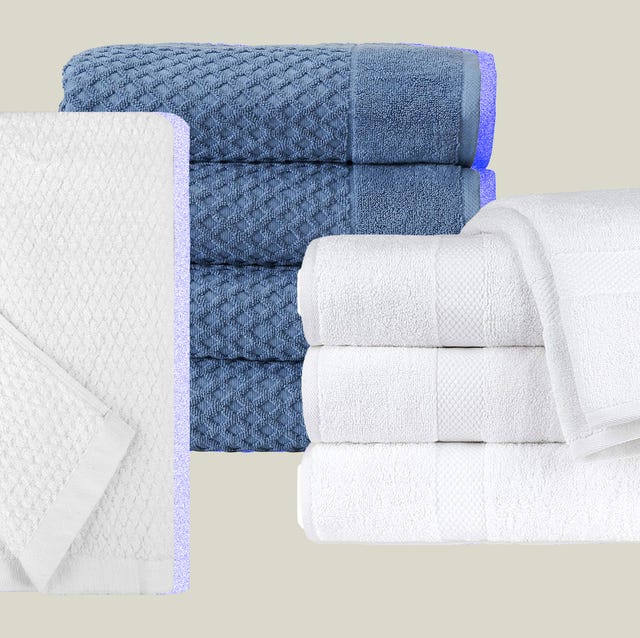 Similar to shopping for mattresses, pillows or bed sheets on Amazon, the issue with bath towel shopping through the ecommerce giant isn't finding a bath towel to buy, it's finding a good one to buy. Amazon returns more than 20,000 results when searching for "bath towels," and it's not a stretch to suggest the vast majority of the results do not make par. That is to say most use shoddy materials, play marketing tricks on shoppers and not worth your money.
To ensure you'll get what you're looking for, we recommend avoiding microfiber towels, as they typically take longer to dry than the standard cotton towel due in part to an extremely tight weave (some users report microfiber irritates their skin as well). To that end, cotton towels are best for most people; the material is light, quick to dry and plenty absorbent. There are subcategories within cotton, too, like Egyptian or Turkish or Supima. We'll cover the strengths and drawbacks to each and recommend the best options of the lot.
The Best Bath Towels on Amazon
This content is created and maintained by a third party, and imported onto this page to help users provide their email addresses. You may be able to find more information about this and similar content at piano.io