Every product is carefully selected by our editors. If you buy from a link, we may earn a commission.
The Best Heated Dog Houses for Getting Your Pup Through the Cold Months
If your pup is staying outside when the temperature drops, it's worth it to invest in a safe, dry and warm place for them to relax and get out of the cold.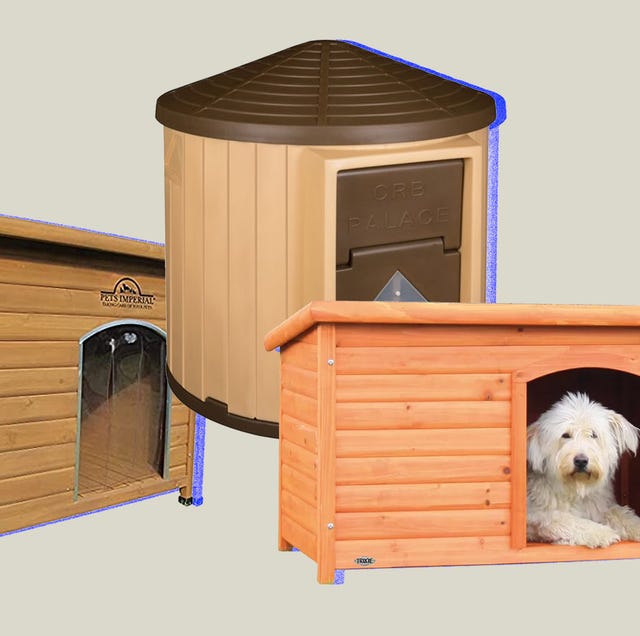 Heated dog houses have a branding problem. For the most part, heated dog houses are not heated, or at least like we heat our homes. From $500 to $50, most options are built to insulate and keep a small space warm through your pup's natural warmth first and foremost. Using electricity, gas or batteries to heat a dog house can be effective, but it can also be dangerous if a dog has a go at the wiring in the middle of the night or knocks a tank over. Here's what to look for in a heated dog house and which ones to buy.
Related: Best Gifts for Dog Owners
What to look for in a heated dog house
Raised floors: Though a dog house planted firmly on the ground will be better insulated from below, it's also then subject to the perils of cold weather precipitation. If it rains or sleets or your dog has to pee and doesn't want to go out in the cold to do it, a dog house with a base fixed to the ground will not be livable in the colder months. Being dry is a pre-requisite for warmth.

Material matters: Most dog houses built to withstand cold weather are made with wood or thick plastic and may include an added layer of insulation material like EPS foam.
In through the out door: A door or design feature meant to keep biting, cold winds out of your dog's bed room is absolutely essential.

Insulation over electricity: What you'll find in this guide and in the "heated" dog house market is that there aren't many options for dog houses artificially heated with electricity, gas or batteries. The reasons are many, but it generally comes down to cost and safety. With the exception of extreme cold, most outdoor dog breeds get by comfortably in a dog house built with insulating material, a door of some kind and and elevated base.

Extreme cold protection not included: If you're looking to keep your dogs outside in a place where the temperature drops way low on a regular basis you'll need more than just a dog house. Consider thermostatic dog beds (they get warm when the dog sits on them) for the house or even a dog house-specific heater (this one comes with chew-resistant cords). Remember that dogs, even those with winter-ready coats, are susceptible to similar low temperature risks humans are, including hypothermia. Leaving a dog outside in the cold can be considered neglect, which is a misdemeanor crime in all 50 states.
This content is created and maintained by a third party, and imported onto this page to help users provide their email addresses. You may be able to find more information about this and similar content at piano.io