Every product is carefully selected by our editors. If you buy from a link, we may earn a commission.
The 10 Best Mid-Century Modern Office Chairs
Mid-century modern is an ever-popular design style for all types of furniture — and that applies to office chairs, too.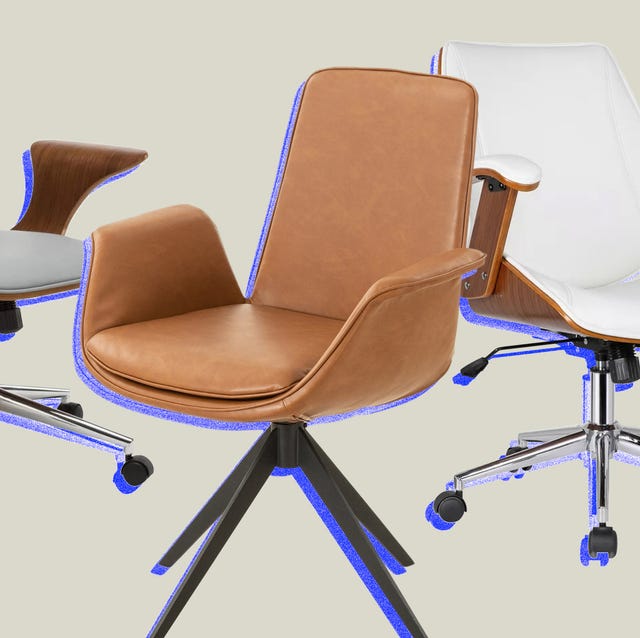 If you're furnishing your office, you're likely to come across mood boards and furniture items that are mid-century modern. It's a popular design style and pairs well with both minimalist and maximalist styles. Mid-century modern gained popularity between the 1940s and 1960s, impacting architecture, interior design and art. Common mid-century elements include natural fibers and light wood tones, rounded shapes, parallel lines and a balance of both form (i.e. style) and function (i.e. usability).
When it comes to shopping for a mid-century modern office chair, you'll see a lot of the same color schemes but a variety of shapes. Some chairs will be bowl-shaped while others are more rectangular. It'll depend on what features you're looking for, but overall most mid-century modern chairs will give off an elegant, sophisticated vibe. Some chairs will have functional features like—swiveling, tilting, ergonomic elements — but they are meant to be beautiful too. We rounded up 10 of the best mid-century modern office chairs to save you time in your hunt.
The Best Mid-Century Modern Office Chairs of 2022