Every product is carefully selected by our editors. If you buy from a link, we may earn a commission.
The 12 Best Sex Toys for Couples To Spice up Their Sex Life
When you get that feeling, these toys bring that sexual healing.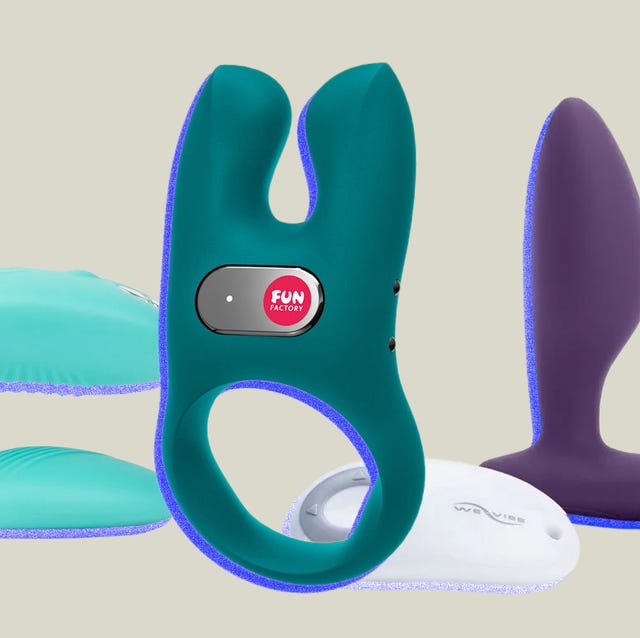 Sex toys can be a tricky subject to broach in a relationship. An innocent item intended to add a little excitement to your sex life can spark a partner's insecurity and a novel's worth of internal monologues.
A partner may interpret the suggestion as an insinuation that they cannot sufficiently please the other, but this is rarely ever the case. The solution to this misguided notion is a shift in perspective, since many sex toys weren't invented to replace a partner, but rather work in tandem to enhance a sexual experience, whether solo or partnered.
As a sex educator, I often tell people to think of sex toys like a tag-team partner. After all, toys can do things that people are physically incapable of. For example, penises can't naturally vibrate. However, a vibrating cock ring can turn your penis into a vibrator. See where I'm going with this?
Sex toy usage rarely goes over poorly. A survey of 1,000 men and women ages 35 to 55 from sex toy company We-Vibe found that 52 percent of couples use sex toys to spice up their relationship. The survey also found that 50 percent of couples who use sex toys report having better communication about sex and other subjects, compared to 29 percent of couples who don't indulge in these sultry playthings. What's more, 30 percent of couples who use sex toys were also better at giving direction and asking for what they want in bed, compared to the 17 percent of couples who did not.
This means sex toys not only spice up your sex life, but strengthen your relationship in other equally important ways. So check your ego and hangups at the door, get yourselves some of the fantastic sex toys below and explore new levels of pleasure together.

The Best Sex Toys for Couples of 2022
This content is created and maintained by a third party, and imported onto this page to help users provide their email addresses. You may be able to find more information about this and similar content at piano.io