Every product is carefully selected by our editors. If you buy from a link, we may earn a commission.
Here Are Some of the Best Face Masks from Outdoor Brands
They're bringing technical expertise to a COVID-19 staple, and the results are predictably impressive.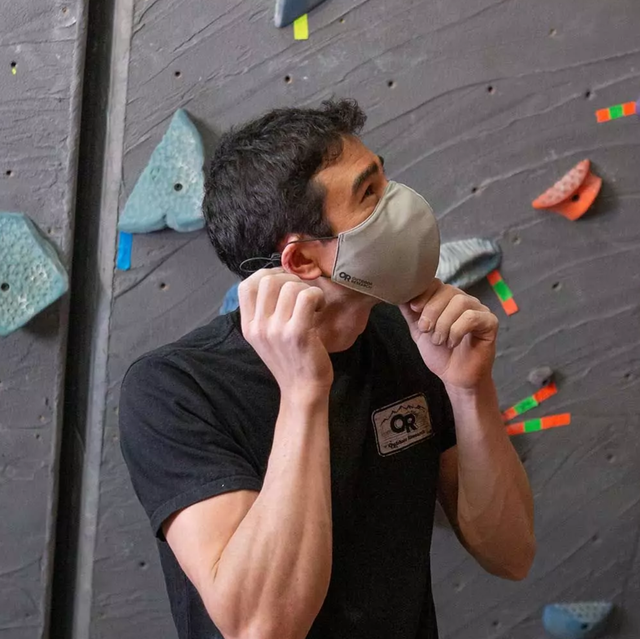 While people continue to lose their minds in public over the wearing of face masks, the science is pretty conclusive about their utility, and loads of outdoor brands have gotten on board. We get especially stoked when we see them bringing their unique perspectives to the fore, producing masks that stand out from the pack as comfortable, activity-friendly and, let's be honest, more likely to be actually worn. With that in mind, here are several awesome ones to check out.
Editor's Note: The understanding of what makes a good face mask continues to evolve, as evidenced by a recent Duke study that raised questions about the effectiveness of traditional neck gaiters for combatting the spread of COVID-19 — and a follow-up New York Times article that raised questions about that study (which in fairness wasn't intended to be conclusive about face mask effectiveness in the first place): "Over all, tests of fabric masks have shown that two layers are better than one, and that a snug fitting mask with no gaps is best." Before purchasing any mask, make sure to assess what it actually claims to do and its materials. Follow our coverage of masks here.