Every product is carefully selected by our editors. If you buy from a link, we may earn a commission.
The CDC Now Recommends Masks Indoors. These Are Great Lightweight Options
Breathe easy and stay cool with these options.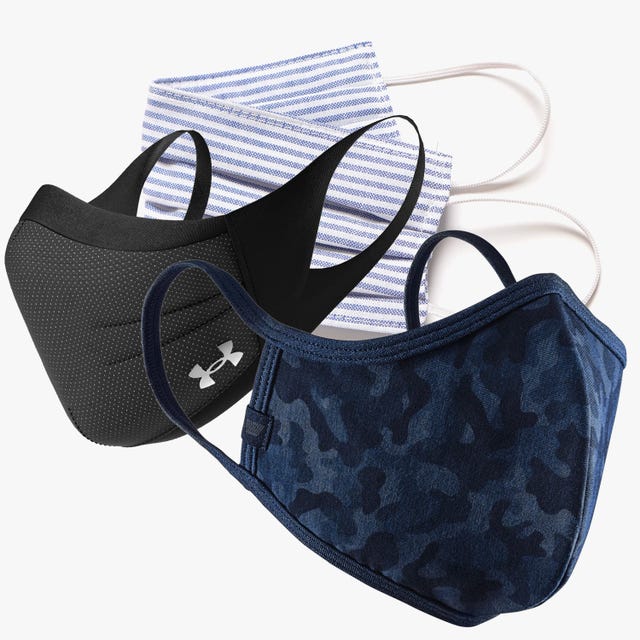 Face masks are good. They protect you, they protect others and you should be wearing one when you're out and about or can't socially distance yourself from others. But they have their issues. For one, face masks can make it difficult to breathe. Maybe even worse, a bad face mask can get hot and humid (gross).
Thankfully, there are numerous options available to help you breathe easy while staying safe and preventing the spread of COVID-19.
To keep cool while wearing a face mask, look for face masks made from lightweight fabrics like cotton poplin, seersucker, madras or linen. Though synthetic materials can actually make things worse in the heat, certain manufacturers produce face masks made from synthetics that are moisture-wicking and offer UV protection. Those can be great especially for rigorous workouts.
Sometimes, the heat simply cannot be beat and even the greatest face masks can turn into a swamp. That's why it's important to have multiple masks with you if you are out of the house for an extended period of time. When one mask gets too moist, make sure to swap it out for a clean, dry mask. Here are the ones you should stash in your bag and have with you at all times.
---
The CDC updates its guidelines and recommendations on masks regularly. To read the latest guidelines, click here.
This content is created and maintained by a third party, and imported onto this page to help users provide their email addresses. You may be able to find more information about this and similar content at piano.io