Every product is carefully selected by our editors. If you buy from a link, we may earn a commission.
The Best Lightweight and Breathable Face Masks
Breathe easy and stay cool with these options.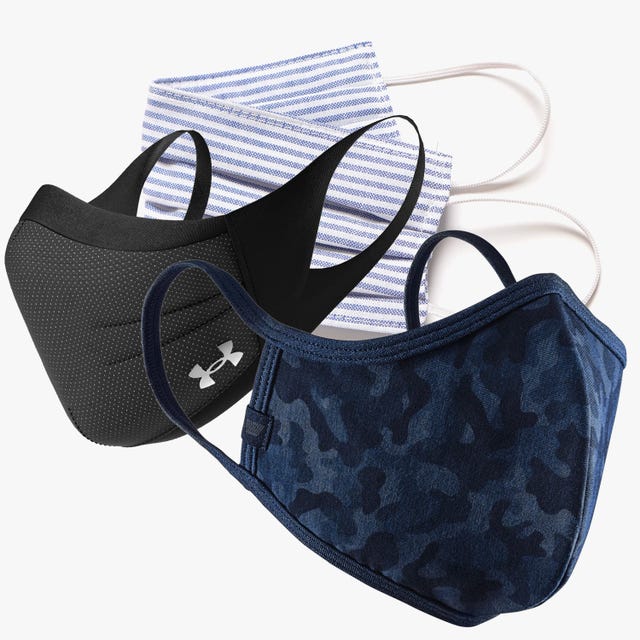 Face masks are good. They protect you, they protect others and even though mask mandates have been lifted in most places, you should be wearing one when you're out and about and don't feel like you can safely go about your business. Sure, the official ones — like KN95 or N95 — have their issues, but they're recommended most by health professionals. But these ultra-effective options are best reserved for those same professionals until inventory reaches a stable level again.
Thankfully, there are numerous other options available to help you breathe easy while staying safe and preventing the spread of COVID-19. (It's important to note that cloth masks are less effective but still better than bare-facing it.)
To keep cool while wearing a face mask, look for face masks made from lightweight fabrics like cotton poplin, seersucker, madras or linen. Though synthetic materials can actually make things worse in the heat, certain manufacturers produce face masks made from synthetics that are moisture-wicking and offer UV protection. Those can be great especially for rigorous workouts.
Sometimes, the heat simply cannot be beat and even the greatest face masks can turn into a swamp. That's why it's important to have multiple masks with you if you are out of the house for an extended period of time. When one mask gets too moist, make sure to swap it out for a clean, dry mask. Here are the ones you should stash in your bag and have with you at all times.
---
The CDC updates its guidelines and recommendations on masks regularly. To read the latest guidelines, click here. To shop our comprehensive guide to disposable face masks, click here.