Every product is carefully selected by our editors. If you buy from a link, we may earn a commission.
The Best Hiking Shorts
When the hiking gets hot, slip on a pair of these hardworking heroes.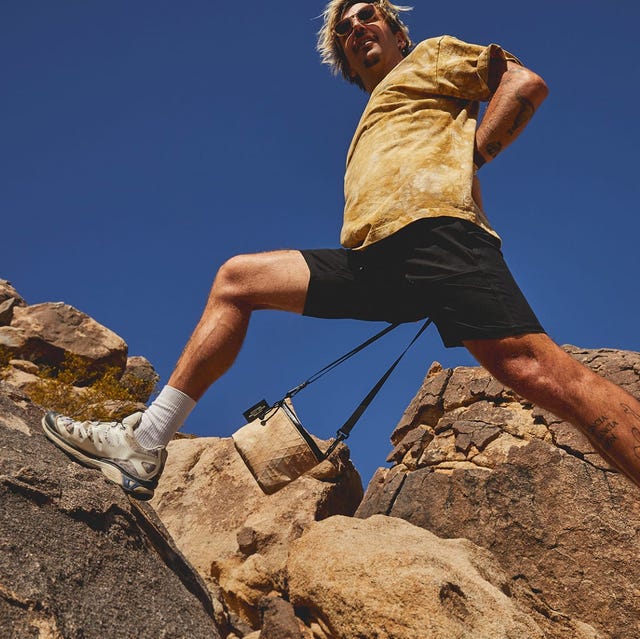 Hiking, as a discipline, demands certain things from its followers: fortitude, tenacity, quick-thinking and the ability to go without cell service for many, many miles. Disciples, in turn, demand much from their hiking gear, particularly shorts. They need to be quick-drying, in the event of a water crossing, rains storm or the inability to resist jumping into an alpine lake. Shorts need to be durable, able to stand up to scrambling up rough boulders, slipping and falling down muddy trails or rubbing against a pack all day. The ideal short combines just enough stretch, breathable fabric and sun protection to keep you comfortable after mile one, mile five, mile 10.
When it comes to the humble hiking short, or the humble hiker, no two are the same. Each person will have their own tastes, desires and adventures to go on. That's why we've rounded up the best in the biz: so you can peruse at length, and find the perfect short for you.

Our tester was instructed to put these shorts through the paces, and did just that. Pairs were taken out in varying weather, as well as worn in multiple use cases. Each short was worn for at least two weeks, with the longest duration being 300 non-consecutive days (and still counting). Our tester hiked, climbed, surfed, paddle boarded and traveled, all the while testing multiple variables: stretch, durability, breathability, comfort, storage and fit. With shorts, more features don't always equate to a better product, so overall quality was assessed as well.
The Best Hiking Boots You Can Buy