Every product is carefully selected by our editors. If you buy from a link, we may earn a commission.
13 Style Releases We Obsessed Over This Week
From cozy sweats to collab sneakers and the first drops of fall.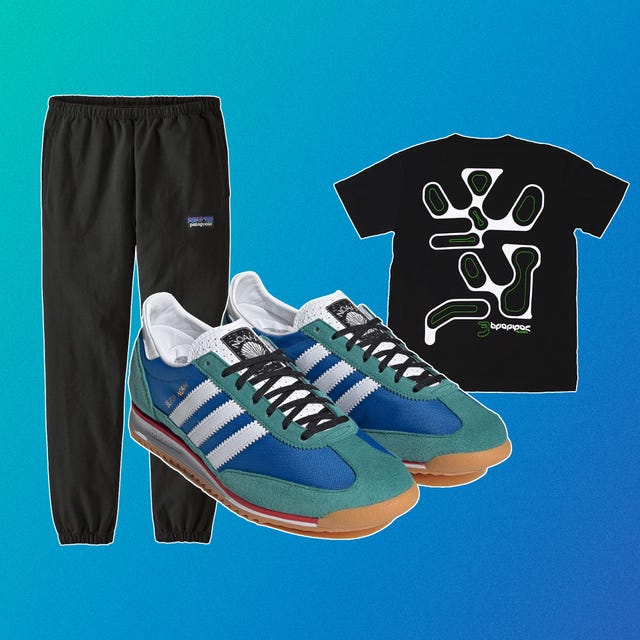 Every gosh darn week we find ourselves distracted by fiery new style releases. During a project, in our inboxes and even during a virtual meeting, we've got tabs saved of goods we're mentally preparing ourselves to purchase. Whether that mental prep ever comes into use is another question, but it's a load on our brain RAM that isn't sustainable. So, this is where we free up our memory and share with you the best of the best style releases of the week. This time, fall collections have begun to fill the e-shelves including cozy sweatpants; collabs are still a thing and we're not mad; finally, a face mask from Uniqlo, and more.