Every product is carefully selected by our editors. If you buy from a link, we may earn a commission.
The Best Men's Underwear
Boxers and briefs from 24 brands that make underwear you'll enjoy wearing.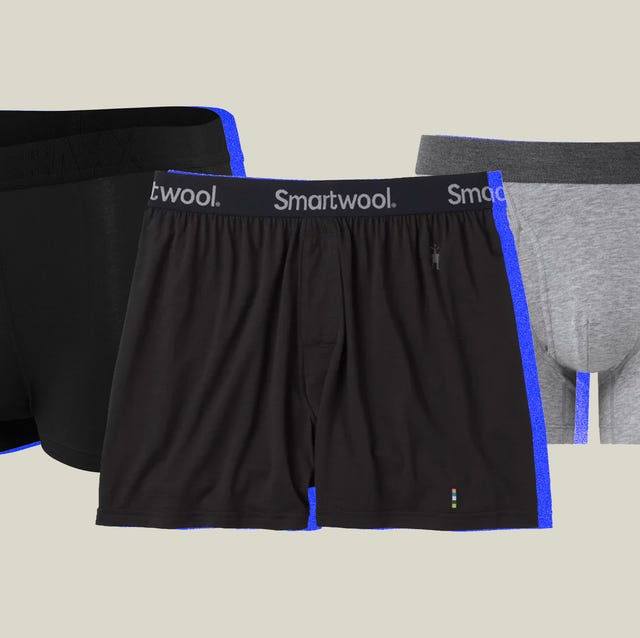 Too much of the time, underwear is an overlooked part of the wardrobe. Relegated to the backs of dark dresser drawers and thoughtlessly shuffled on every morning, it suffers from neglect: Maybe you're stuck in a rut, busy with life or spending money elsewhere. It happens. But, refreshing your underwear is as important as buying a new toothbrush. What's more, the new set provides comfortability and looks quite good (especially compared to those you've owned for the better part of a decade). Switching them out will make you feel better, too. I promise.
Ready fo that refresh? Here's an important tip: Just because you're swapping out old pairs doesn't mean you need to replace them with the same style from the same brand. There are numerous styles and countless options available in fabrics like cotton, merino wool and high-performance synthetics out there, from brands both new and old. But, before you begin comparing things like stretchiness, softness, and shape, learn the basic styles first, because it's easy to call one pair one thing when it's really something else: aka when you broadly call a style boxers when they're actually boxer briefs.
Underwear Types
Briefs
Briefs might be considered the most practical underwear due to their supportive fit, non-creeping tendencies, breathable cotton fabric and no-nonsense waistband. And there's nothing inherently wrong with white cotton, but there's a range of colors and patterns available depending on your taste. Other options are made with odor-fighting merino wool, cooling bamboo fibers and breathable synthetics — all worth a look.
Boxer Briefs
In the mid-'90s, John Varvatos — then the head of menswear design at Calvin Klein — invented the boxer brief. This brilliant melding of boxer shorts and traditional briefs boasts the support of briefs while providing additional length in the leg for more coverage. The hybrid style is both comfortable, supportive and flattering.
Trunk Briefs
Trunk briefs toe the line between traditional briefs and boxer briefs. Longer than the former and shorter than the latter, they essentially have the same cut as Sean Connery's swim trunks in Goldfinger, hence the name. Again, because they're a bit longer than the traditional brief, they appear more modern than traditional briefs. Definitely geared more for the athletically focused, they're supportive without feeling restrictive in the upper leg.

Boxer Shorts
Boxer shorts were designed to provide the same freedom of movement as shorts worn by boxers. Typically made of materials like cotton and silk, the only restrictive part of this underwear is the elastic waistband — the rest of the boxers are designed to fit loosely. They're an incredibly comfortable option that's become one of the staples.
Long Underwear
Long underwear doesn't just come in waffle-knit cotton. In fact, newer styles are made with a host of new fabrics suited for everyday wear and athletic endeavors. Appropriate for the coldest months, long underwear is a necessary base layer to keep you comfortable — styles are available from both performance and heritage brands.
---
Easy, right? Right. Truly a breeze to remember, but it's also important to remind yourself that there are other brands out there, too, not just shapes. It might be hard to kick your Hanes habit, but you can do it. Ditch the scratchy cotton in favor of softer, moisture-wicking alternatives. It's worth it!
Here are the brands — from acceptable classics like Calvin Klein to sustainable upstarts like Sir Cadian — making the best men's underwear.
The Best Underwear for Men