Every product is carefully selected by our editors. If you buy from a link, we may earn a commission.
Sherpa Jackets to Slip in Your Outerwear Rotation
Rugged Western style, but softer.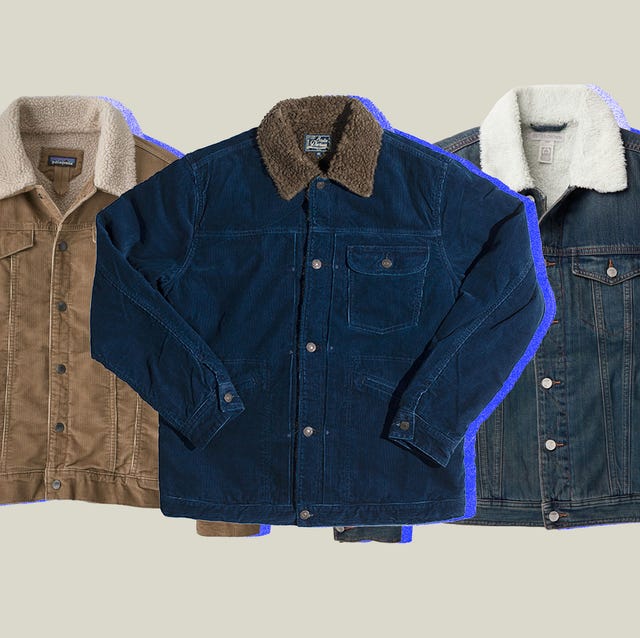 Few garments beat the rugged warmth of a sherpa jacket. These jewels don't carry the hefty price tag of shearling, and they are closely associated with Western style — the budding darling of men's fashion. The style as you see it below dates back to at least 1967, when Levi's introduced a lined Type 3 Jacket. Style historians trace the textile's emergence further back and even to a particular people — "Tibetan people living on the high southern slopes of the Himalayas in eastern Nepal" — but the sherpa collar peaked in the '70s, most agree.
It remained a part of the working class wardrobe for both its warmth and its wearability — something soft yet plenty sturdy. The sherpa jacket is a durable, classic piece of American outerwear and, if it's not already draped over your shoulders, should be a strong contender for your cold-weather jacket roster.