Every product is carefully selected by our editors. If you buy from a link, we may earn a commission.
You Can Never Have Too Many Sweaters. Start Your Collection Here
Shop our favorite shawl, crewneck, v-neck, hooded, collared, graphic, and cardigan sweaters.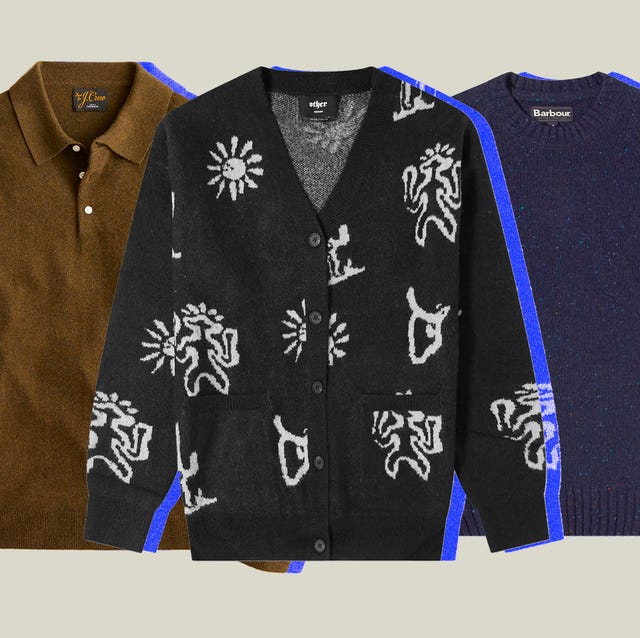 We began shedding fur sometime between Homo Erectus and that awkward Neanderthal phase. Fortunately, mankind has since found a more creative way to cozy up when chilly weather sweeps in: the sweater. Beyond just comfort and warmth, the sweater is a utilitarian's dream — if you upgrade one thing each year to prevent a stagnant closet, this should be it.
Sure, you have your favorite piece; it's one that's been with you since college, or a hand-me-down from someone a hell of a lot older than you. But a strong collection of these secondary layers instantly multiplies your wardrobe choices: the same outfit you wore at last year's Thanksgiving with a different sweater is an entirely different outfit. Sweaters aren't for holidays exclusively, but you get where our heads are at, right?
There are plenty of options to choose from in a range of styles. Study up and choose one that fits you.
This content is created and maintained by a third party, and imported onto this page to help users provide their email addresses. You may be able to find more information about this and similar content at piano.io