Every product is carefully selected by our editors. If you buy from a link, we may earn a commission.
The Best M-65 Field Jackets for Men
Original to Alpha Industries, the style's everywhere now.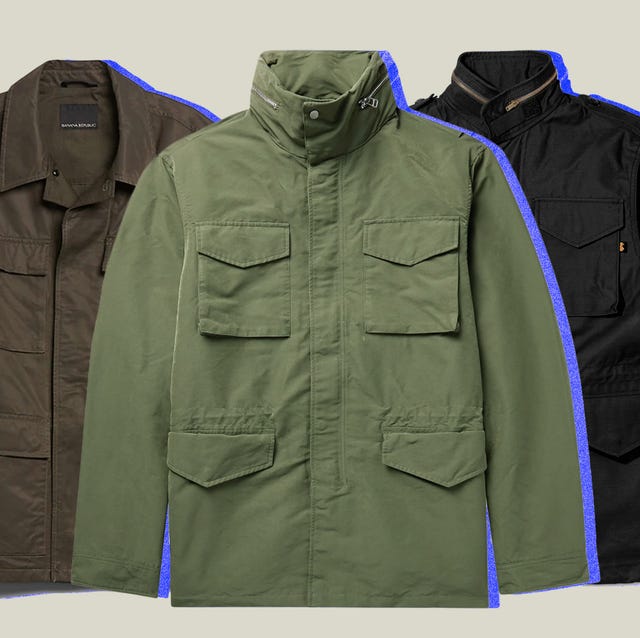 The field jacket has a long-standing pedigree in military history. With many iterations over the years, none remains more iconic than the M-65, a style first introduced by Alpha Industries to outfit soldiers during the Vietnam War. With four front pockets — two on the hips, two on the chest — to carry excess cargo, the M-65 integrated a roll-up hoodie that fit into a zipped pouch around the collar, along with a hardy brass zipper in place of buttons for efficiency. Pocket placement serves as the easiest identifier of the style, but they aren't easy to miss — and most modern iterations happily cite its original reference.
Though Alpha Industries hasn't produced an M-65 for combat since the '90s, the field jacket endures as a study in simplicity, utility and comfort. (Alpha makes plenty for pedestrian use.) Today it's worn casually by all, and treasured for its utilitarian design and nondescript aesthetic. Here are a number of versatile field jackets in different fabrics, from waxed cotton to canvas, that build upon the original.