Every product is carefully selected by our editors. If you buy from a link, we may earn a commission.
Is the Ridge Wallet Right for You?
Born on Kickstarter, The Ridge comprises four aluminum plates fastened together by tiny screws.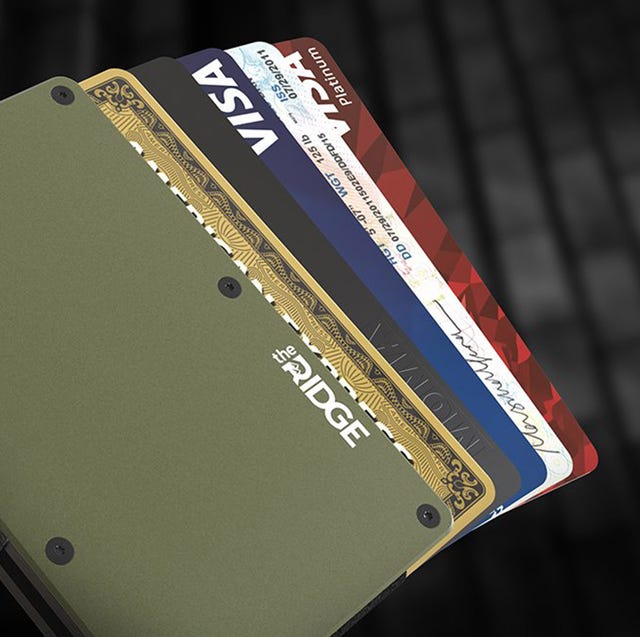 The Ridge wallet was born in 2013, when Daniel Kane and his dad, Paul, put their prototype, the 1.0, on Kickstarter. "The Ridge is a slim, front-pocket wallet with metal construction that mixes old and new school without sacrificing functionality. The integrated track avoids the bulk of a traditional folding wallet while expanding to allow the user to hold as few or as many cards as they would like," the original campaign read. It was a stack of aluminum plates kept together by a band of tiny screws. It had an attached money clip. It raised $266,622 by selling the model basic version for $38.
Nowadays, what I understand to be version 3.0 sells for $75, a 197% increase in cost from the original. Sure, they've probably figured out it costs way more than they originally thought; maybe the current shortage of materials or enduring shipping delays have taken a toll on the bottom line. But the construction's generally the same — save for subtle variations in material (titanium, Damascus, forged carbon, forged ember or gold variations) and the option of swapping the money clip for a cash strap. So, is The Ridge, which impressed at first with its RFID blocking technology and its compact, front-pocket-friendly design, still worth it?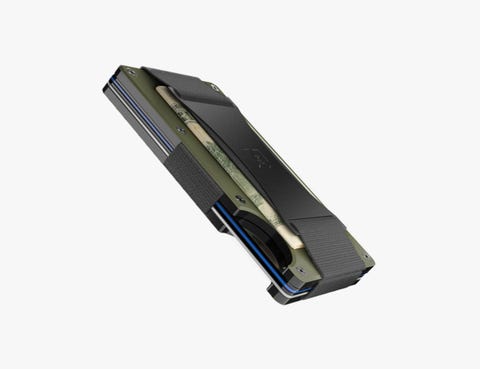 The Ridge wallet design does a good job of condensing a dozen or so cards — 12 max to be exact — into something you can carry in your front pocket. The aluminum construction prevents warping, fraying or ripping, the issues that typically plague leather (or pleather, or even nylon) wallets.
The literal cap on how much it can hold forces the carrier shed things they shouldn't really be carrying, a plus Ridge probably never considered. Think of investing in a Ridge wallet as an act of spring cleaning. All kidding aside, making a wallet that works while being the exact same size as a card is no easy feat. The end design — two RFID-blocking plates, two exterior plates, 14 screws, and a replaceable elastic band — isn't groundbreaking but it's still smart (and clearly very successful).
For the sheer size of this thing alone, I'd say the wallet's worth it for some people. Especially if you're not one to cherish the things you own. The Ridge can withstand extreme wear and tear, because it's made of metal. Screws might fall out or the elastic might loosen, but both are replaceable — and it'd take a lot to damage any of the plates. TLDR: it's small but not insignificant, nearly undetectable in a pocket but damn tough.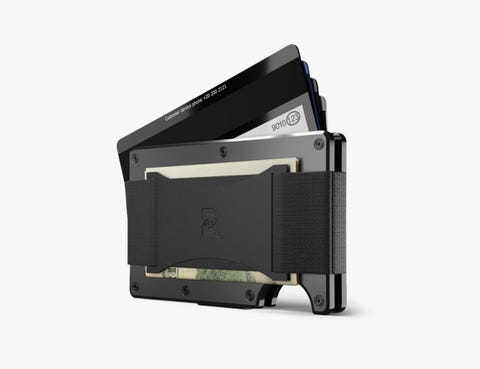 The wallet's honestly a bit too "tech bro tactical" for my taste. But that's a superficial comment. I'll stick to cold hard facts. I think the Ridge wallet, or at least the messaging the brand uses to promote it, ignores the fact that there are better bifold wallets and card holders out there than the big, bulky, receipt- and coupon card-filled wallets stereotypical dads stuff in their back pockets. This wallet set out to disrupt the accessories space, but stops short of being revolutionary by any definition of the word.
There are leather and nylon and tencel wallets capable of lasting longer than a decade, too, and they don't require tiny screws or tightly wound elastic to keep them together. Speaking of those, if one of your screws goes missing or your elastic loosens, you're forced to cover their replacement on your own. A mere $7 to replace each, but it's still a hassle.
Other reviewers also pointed out problems with inserting and removing cards. Cards with raised numbers or logos will block others from entering the stack. You'll try to slide in a few times until you realize what's wrong, and then you rearrange them until they all fit. It's a minor issue but one that'd be annoying to encounter often if you're constantly removing and replacing your cards.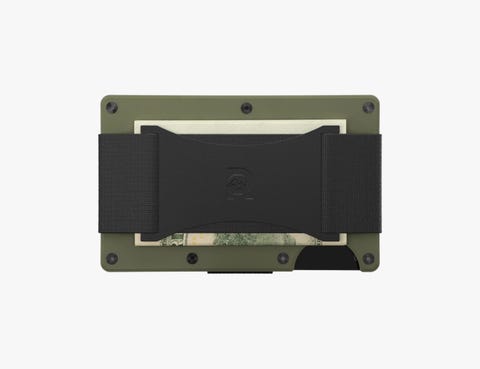 It's my opinion, and that of actual experts, that RFID-blocking wallets are equivalent to financial security snake oil. It sounds great in theory and like something everyone should have, but RFID skimming is increasingly uncommon, especially now that everyone's info can be bought and sold online.
"There's probably hundreds of millions of financial crimes being done every year and so far zero, real life RFID crime," Roger Grimes, a cyber security expert, tells NPR. Simply put, it's too much work with too high of a risk. "An RFID hacker has to make sure that there's a lot of people walking by with RFID-enabled credit cards, [and] there's good chance they'll be caught on closed circuit cameras nearby, versus, I can for a lot less risk, go online on the Internet and buy thousands of credit cards, their information and security codes for literally a couple of a bucks a piece."
It's very unlikely that your back pocket's going to be skimmed by someone walking past with a suitcase filled with the proper technology. Like Grimes said, there are cameras, the act isn't as incognito as you'd think, and most financial institutions offer robust protections against these kinds of crimes.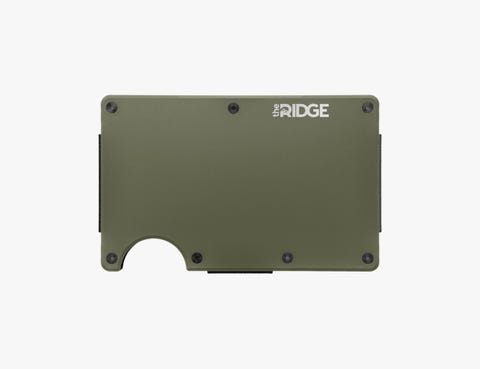 The Ridge wallet is an OK option for someone who: uses smart pay systems like Google or Apple Pay and doesn't use their wallet much (aka someone who just needs a home base for their bare necessities), is so tech-savvy they fear RFID crime, or are opposed to animal-derived materials (like leather). I'd understand any of these arguments. Otherwise, I'd suggest looking elsewhere for your next wallet — for a number of reasons.
The Ridge makes it difficult to access your cards. First, you force them all free from the metal plates and then you fan them out until you find the right one, revealing not only how many there are in there but exactly which they are. That's the real recipe for getting your wallet stolen. Plus, the elastic band or cash clip are helpful additions but, again, they show off exactly what and how much you're carrying.
Secondly, The Ridge is rather ugly. Yeah, it's minimal, but in a "militaria ordered off Amazon" kind of manner. I just don't know if any situation should ever call for a card holder this serious. If it isn't broken don't fix it, that's the saying, right? Just take the lesson to be learned from this design — you're carrying too much; it's time to clean out your wallet — and let that knowledge inform your search for a new leather one. Plus, there are plenty of other wallets that promise protection against RFID skimming. And leather wallets can withstand drops, too.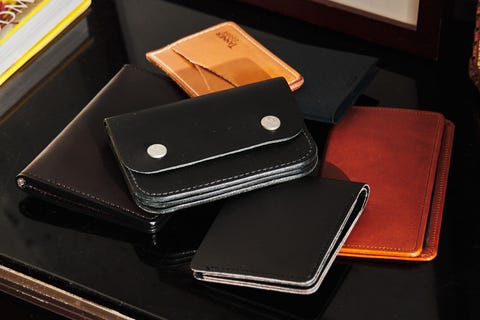 Not a fan of The Ridge? Right on. Scroll through three dozen more men's wallets.