Every product is carefully selected by our editors. If you buy from a link, we may earn a commission.
The Best Trench Coats for Rainy Days
The long, traditional topcoat defends the wearer against rain or wind.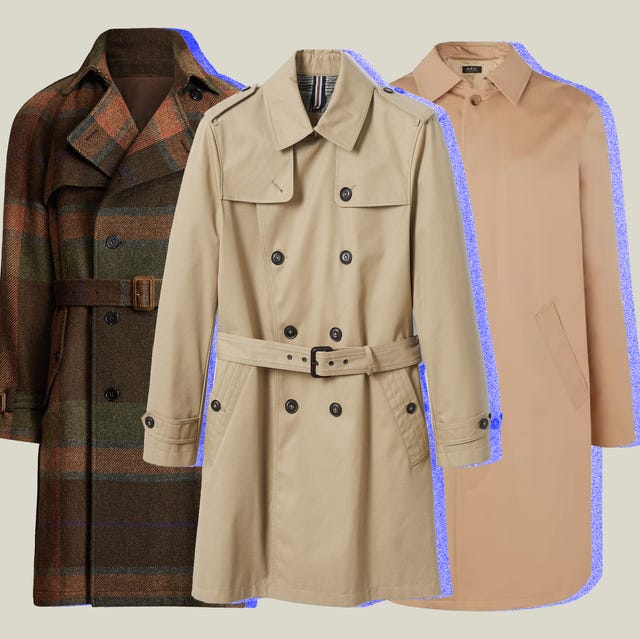 Trench coat, raincoat, mac? The naming conventions for men's foul-weather clothing are in shambles these days. Mac or mack, short for Mackintosh — or at least a move to avoid trademark infringement on the original Mackintosh brand — probably came first in the late 180os. The trench coat wasn't far behind with both Aquascutum and Burberry claiming they invented it near the turn of the 20th century.
But it's Thomas Burberry that deserves credit for at least popularizing the jacket. He submitted his trench design to the UK's War Office in 1901, and it became a military staple shortly thereafter. Proper trenches today retain many of the military-inspired details found on the original design, like wide lapels, an integrated waist belt and shoulder straps.
They aren't hard to find, but you'll run into more streamlined versions of the trench sold by many brands now that look an awful lot like macs. Confused yet? Just call them raincoats and avoid putting your foot in your mouth; after all, that's what they're designed to do: keep the better part of your outfit out of the rain.
This content is created and maintained by a third party, and imported onto this page to help users provide their email addresses. You may be able to find more information about this and similar content at piano.io