Every product is carefully selected by our editors. If you buy from a link, we may earn a commission.
Like Patagonia Baggies? Then You'll Love These Shorts, Too
Patagonia Baggies are a classic summer short with plenty of competitors.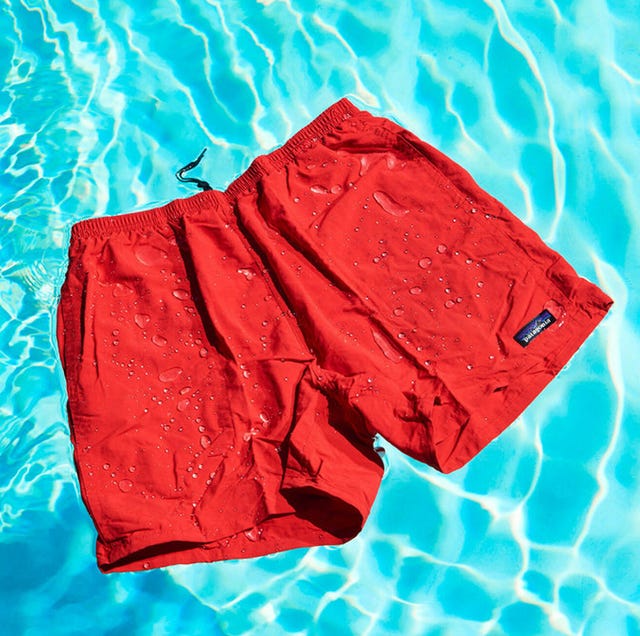 Patagonia first introduced its Baggies in 1982 as a technical beach short. Considering all the innovations the brand has produced over the decades, Baggies were a modest technical feat. But the simplicity and utilitarian approach are precisely what contributed to its success. From an interview with Gear Junkie, Patagonia rep Corey Simpson noted, "Yvon Chouinard wanted a pair of shorts that had mesh drain pockets that fit two tennis balls. They had to be quick-drying and durable enough to climb or be on the river. They needed a simple silhouette."
The Baggies feature a durable Supplex nylon fabric which, as of 2018, comes from 100 percent recycled nylon. They dry quickly thanks to the DWR coating and mesh lining and pocket bags which easily drain water. The pockets themselves are designed to reduce drag in the water, but also feature handy details like an internal key loop and flapped pocket. What's more, they cost just $55.
It's now nearly 40 years later and the Baggies are as popular as ever. Fans have praised them for their simplicity and durability, wearing them in a variety of activities, from grueling hikes to surfing to simply hangin' out.
Today, there are plenty of alternatives that follow in the footsteps of Patagonia's beloved Baggies. They come in a variety of colors with clear homages and at a variety of price points. If you're looking to pick up some alternatives for your summer activities, whether that's tackling the next mountaintop, waves or an afternoon with friends, these are certainly worth checking out.