Every product is carefully selected by our editors. If you buy from a link, we may earn a commission.
The Best Sheet Masks for a Weekly Boost
Think of them as mega moisturizers or pore cleansers.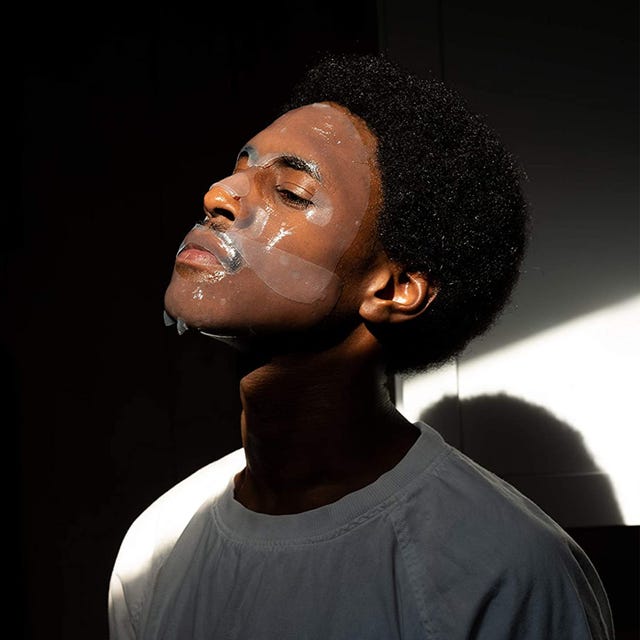 These days, when you hear "face mask" it brings to mind a certain type of mask—one that rouses anxiety and surfaces pandemic-era stress. But there are the other types of face masks, of the skincare variety, that have quite the opposite effect. It's the skin-soothing, calm-inducing sheet masks that work to firm fine lines, awaken skin, brighten complexion, and even cleanse acne-prone or oily complexions.

Sheet masks can do a variety of things, whether they target hydration or exfoliation, or provide some combination of these (and other) effects. They're a terrific once-weekly (or 2x) addition to your regimen, almost like a targeted treatment for whichever goal you've got in mind. Think of them as mega moisturizers or pore cleansers — kind of like the topical masks you apply by hand (most of which are cleansing). These sheet masks typically use some kind of serum that settles into your skin over the duration of wear (typically 15-20 minutes), and that works correctively deep within the layers of the skin to generate results — some of them instant, some of them overnight, some of them part of a long-term skin-firming or -clearing strategy.

Individually you can find them for a few bucks, or in packs of 4-10, with prices ranging anywhere from $2-20 per mask (depending on the brand and the offering). Below are our most relied-upon picks, the best sheet masks for men, and for anyone, really.