Every product is carefully selected by our editors. If you buy from a link, we may earn a commission.
Products for Dark Circles and Puffy, Tired Eyes
These fight inflammation, hydrate sensitive skin, and eliminate wrinkles.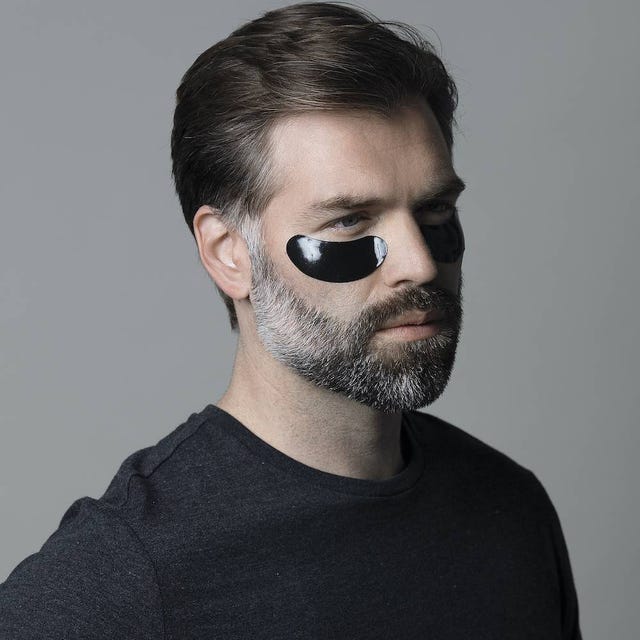 I'm tired. You're tired. We're all tired. And as bad as tired feels, looking it is almost worse. Crow's Feet, dark circles, puffy eyelids, dullness, you name it, these issues plague a pretty high percentage of the population. The CDC says over a third of adult-aged Americans don't get enough sleep each night. And although everyone's skin is different, sleep plays a vital role in your skincare routine.
I'm here to say, though, that sleep isn't the sole factor impacting facial aesthetics. Whether or not you'll deal with hyperpigmentation or shadowing (two terms for dark circles) or inflammation (aka puffy eyes) largely depends on genetics. If one or both of your parents battle one or both of these, consider your fortune read: you will, too. However, there are products that can combat future signs of fatigue or aging and respond to sudden skincare emergencies — like waking up way too tired to function.
Most of these products use a combination of moisturizers, antioxidants, peptides, stimulants (like caffeine or coffee extract), and cooling agents for a full-spectrum effect. Some address root issues while others offer immediate resolution. How do they reduce dark circles? Well, dark circles are caused by venous congestion, the pooling of blood in superficial blood vessels, or hyperpigmentation, which caffeine (by constricting visible blood vessels) or antioxidants (by lessening signs of aging and repairing thinned skin) can reverse.
Caffeine can also help alleviate the puffiness people face in the morning. (Coffee for your... eyes?) Its ability to constrict visible blood vessels can reduce inflammation. Cooling agents work well for this, too, because they increase blood flow. Physical draining proves effective as well, which is why you've probably seen influencers or professional models rolling stones up and down their faces or around their eyes.
Doing this drains and displaces lymphatic buildup, and restores the eyes to their usual state (what they look like when they're not swollen). It's why some of these products roll-on rather than peel-and-stick. But, no matter the application, each one's intent is the same: to make you look awake, even if you're barely there.