Every product is carefully selected by our editors. If you buy from a link, we may earn a commission.
Combs for All Kinds of Hair
A dozen different tools for tidying fine, straight, wavy coarse, curly, or coily hair.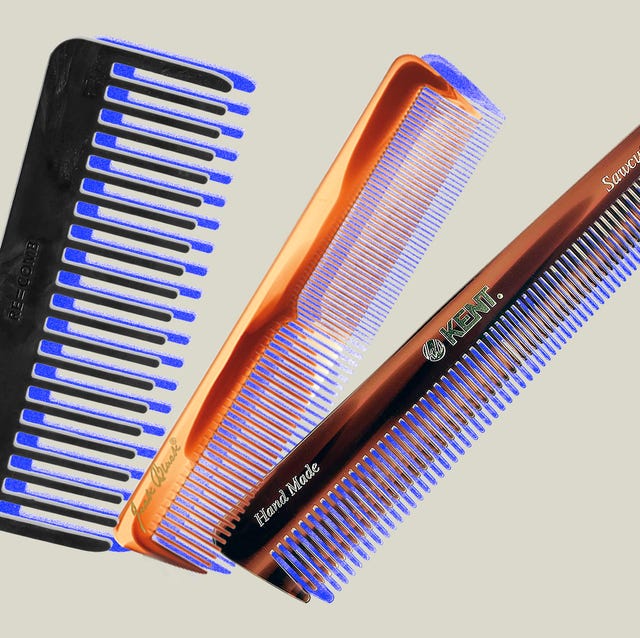 Did you just get a haircut? Are you growing out a mane? There's one essential tool for managing all types of hair, whether long and flowing or short and fine, curly, wavy or straight: the comb. They come in all sizes and in a million different materials, but they all do the same thing. And while it's easy to steal your roommate or partner's (or parent's) in a pinch, you should get your own.
Combing represents an important step in the proper hair care routine. Combing the hair disperses its oils, which secrete from the scalp. Never combing or doing so sloppily lets it concentrate there, causing grease and flaking. Avoid both by combing. It's that easy. And a quick comb makes you look put together, just don't be paving your way through a clump of pomade in the process. Not only is the greaser look largely bygone (for good reason), pulling too hard can uproot your precious locks.
So, be gentle but don't be precious. After all, you're trying to style your hair. It should look like you combed it. Cop one of these and get to it.