Every product is carefully selected by our editors. If you buy from a link, we may earn a commission.
The Best Hand Creams to Buy Now
A few of our absolute favorites for any time of year (but especially winter).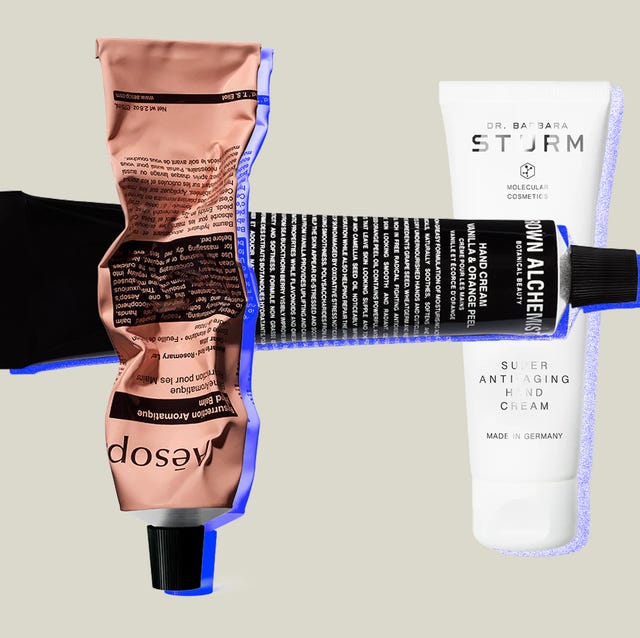 Let's make a shortlist of some things that dry your hands, or that age the hands' skin faster than natural. There's hot water, long showers, cold temps, dry winds, intense labor, excessive sanitizing or washing, toxins and pollution in the air… there's no need to go on; you get the picture.
It seems like everything, left and right, is trying to compromise the softness and smoothness of your precious hands — especially at the height of winter, and especially during a pandemic. This means more hangnails, more cracked knuckles, more scaly patches of skin, more agony overall unless you're dedicated to the counterattack and defense. And there's a single solution for both of those: A nutrient-dense hand cream (or balm), that resuscitates dry skin and prevents it from falling out of form again.
Below you'll find more than a dozen of our absolute favorites for at any time of year — but especially winter, when the wind and cold weather really accelerate dryness.