Every product is carefully selected by our editors. If you buy from a link, we may earn a commission.
Footwear to Solidify Your Wardrobe
These are the must-haves — from soft socks and long-lasting boots to trendy kicks and your daily wears.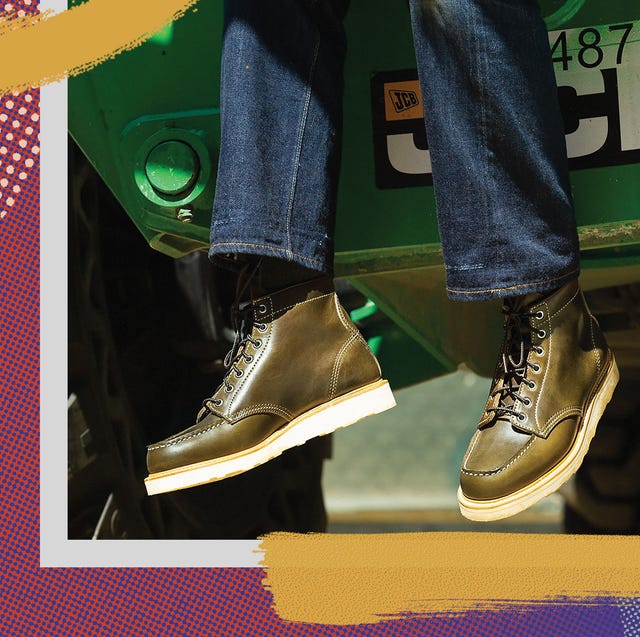 A version of this story first appeared in Gear Patrol Magazine. Subscribe today.
---
Although most men would argue they own too many shoes, footwear is the part of the wardrobe that's imbalanced most often — in my opinion, at least. If you love sneakers, for example, you probably own quite a few pairs of sneakers; same story if you're obsessed with boots. Rarely do men have a stable of solid options; affection for one type of footwear almost always leads to a shortage of others. Are you following?
Our list of new essentials covers all of the bases: boots, sneakers, sandals, socks and dress shoes. I'm clearly doing my best to justify buying one from each section, but surely adding just one (or two) to your rotation will greatly improve it — like when a sports team adds a few superstar players and suddenly wins a championship.