Every product is carefully selected by our editors. If you buy from a link, we may earn a commission.
The New Sonos Roam: Everything You Need to Know About the Super-Portable Speaker
The Sonos Roam is the company's smallest and most portable speaker. It cost $169, and is available for preorder now.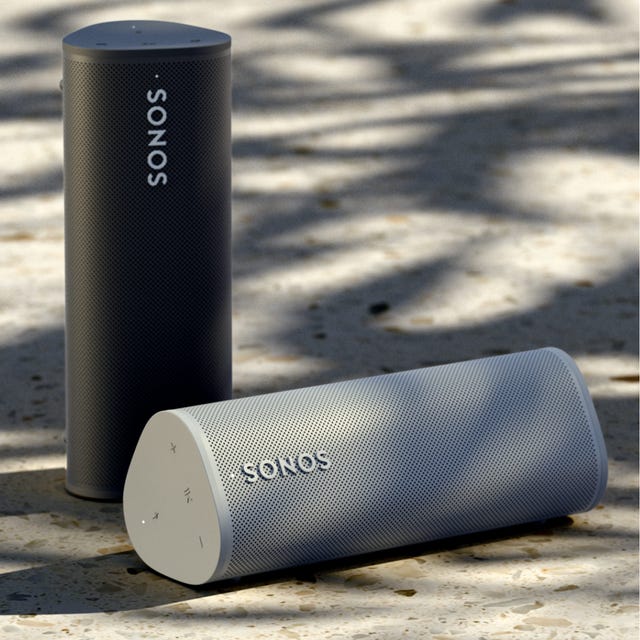 It's here. Sonos just announced the Sonos Roam, the smallest and most portable speaker in the company's history.
Roughly the size of a water bottle and weighing less than a pound, the long-awaited Roam costs $169. It works like most portable speakers, packing Bluetooth and Wi-Fi capabilities — but can also function as part of a larger Sonos system, and supports Airplay 2, as well.
All in all, it's a highly-mobile package that should make for a obvious addition to any existing Sonos system, or a great gateway drug for anyone who is thinking about building one out. Here's everything you need to know about the Roam.
It's built to sound like a Sonos One.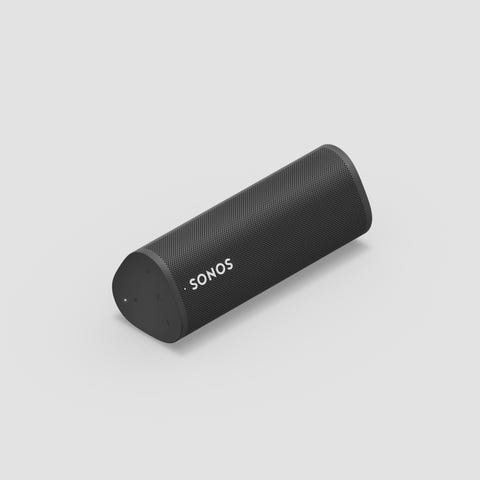 We haven't heard it yet, but the Roam is decked out with one custom racetrack mid-woofer, one tweeter, two Class-H amplifiers – and is designed to sound like the Sonos One.
It's a 180-degree speaker, not 360, so it'll sound best pointed in a specific direction, not in the middle of a room. But it'll tune itself for optimal sound in a horizontal or vertical position. It can be configured in a stereo pair...but only with another Roam.
It can charge wirelessly or by USB-C.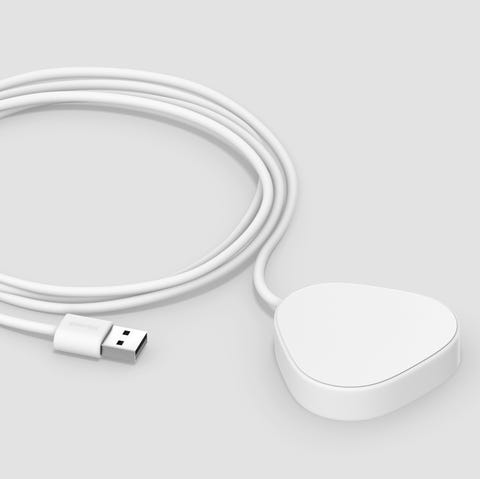 The Roam can charge two different ways: USB-C or Qi wireless charging. It ships with a USB-C cable and compatible adaptor.
Sonos also will sell a magnetic charging stand for the Roam, which holds it in place while it charges. This charging stand will be sold separately and cost $49.
The Roam has a 10-hour battery life.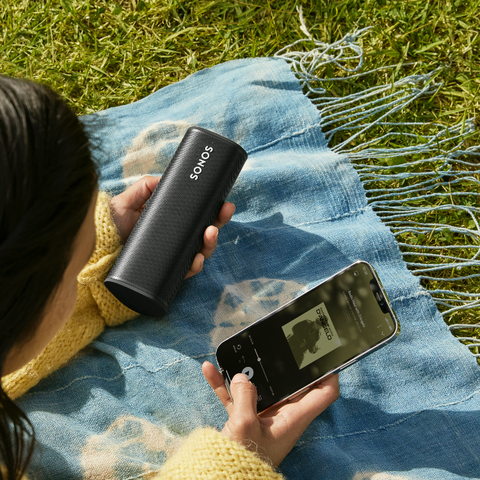 Sonos says that the Roam will have a 10-hour battery life. When you're not playing music, it'll automatically fall asleep and go into a low-power mode, where it can snooze for up to 10 days.
It's not afraid of the water.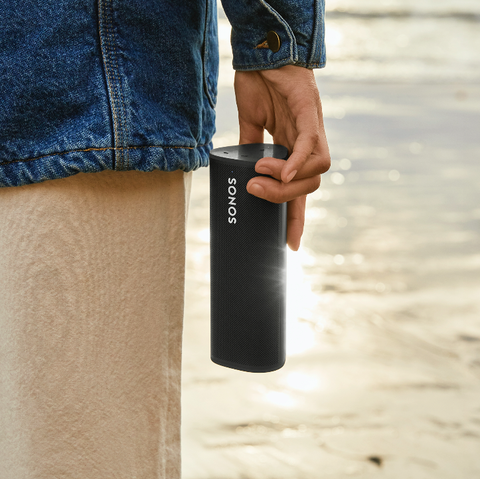 The Sonos Roam has an IP67 water-resistance rating, meaning it can be submerged in three feet of water for 30 minutes. This is about as waterproof as portable Bluetooth speakers tend to get.
It works with your Sonos system, but not in a home theater setup.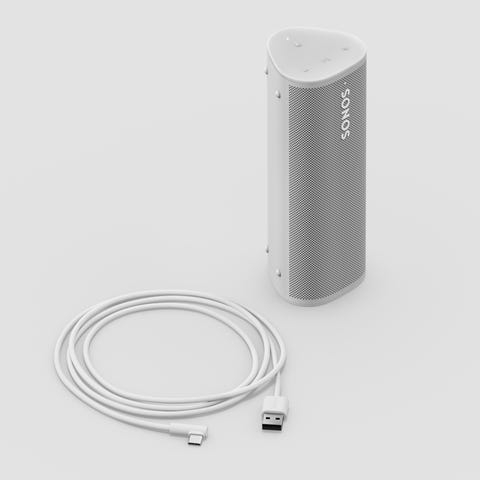 Just like its bigger brother, the Move, the Roam can't be integrated into a Sonos home theater system. It can only be configured as a stereo pair with another Roam speaker, or integrated into a larger multi-room Sonos system.
It seems like a no-brainer to expand (or start) any Sonos system.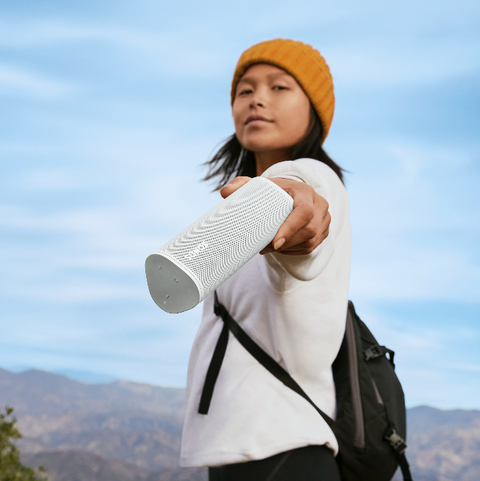 At first glance, the Roam seems like it should be a great option for anybody who wants a small portable speaker and also has other Sonos speakers at home. We haven't tried it in person yet, but its ability to play nicely with an existing Sonos setup makes it a more valuable buy than virtually any other Bluetooth speaker of its size and price range.