Every product is carefully selected by our editors. If you buy from a link, we may earn a commission.
M1 iPad Pro vs. M1 MacBook Pro: What's Actually the Difference at This Point?
There are fewer distinctions than ever between the pro iPad and MacBook. These are the most important ones.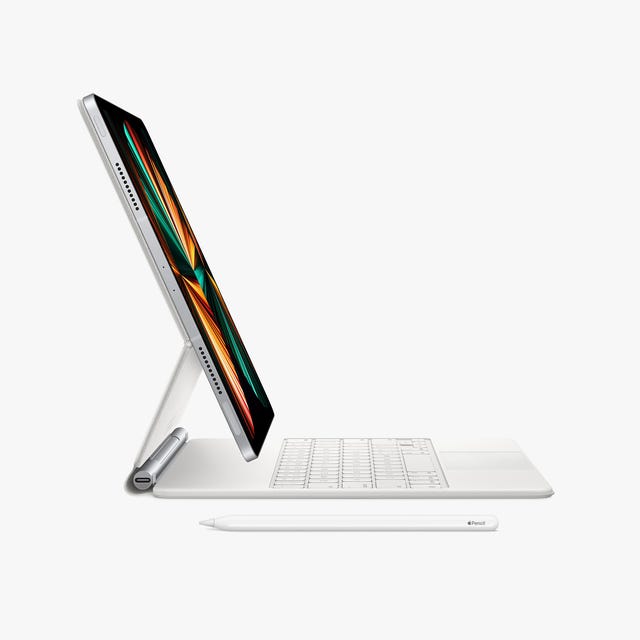 Apple's new MacBook Pro and iPad Pro are more similar than ever. Both have the same exact M1 processor. Apple also integrated the new iPad Pros with a USB-C port that supports USB 4 and Thunderbolt, which allows them to work with more high-performance external accessories, like faster SSDs, more powerful docks and more beautiful external displays. Basically, the newest iPad Pro and MacBook Pro are both powerful computing devices.
Despite being so similar, there are still some very important differences between the M1 MacBook Pro and the M1 iPad Pro. The most obvious ones are because of the differences of form factor — laptop vs tablet — but there are a few other key features that distinguish M1 MacBook Pro and the M1 iPad Pro.
MacBook Pro with M1 Chip (13-inch, 2020)
Cooling fans for better performance editing photos/videos, powering 4K displays
Runs macOS, supporting desktop apps
Keyboard and trackpad are built into the form factor and price
Better built-in speakers and microphone than iPad Pro
More USB-C ports than iPad Pro
No cellular option
No touchscreen or Apple Pencil support
Display isn't as great as iPad Pro's Liquid XDR Display (though still great)
Storage tops out at 2 TB
The 13-inch model is currently the only MacBook Pro that's integrated with Apple's M1 chip (although, you can expect Apple to change that later in 2021). It's fast, powerful and quiet. Plus its battery life is incredible — well over 12 hours.
iPad Pro with M1 Chip (12.9-inch, 2021)
Best-in-class Liquid Retina XDR display, 10,000 mini-LEDs
5G options available
Ultra-wide front-facing cam specifically made for video-conferencing
Has a 2 TB storage option
LIDAR camera for improved augmented reality apps
iOS can't run Mac apps
More expensive than it seems because you'll need accessories
No cooling fans, which could hinder high-end performance
The 12.9-inch and 11-inch iPad Pro share the same M1 chip, USB-C port and support for 5G. But the 12.9-inch iPad Pro has a Liquid Retina XDR.
The Best Accessories for Your AirTags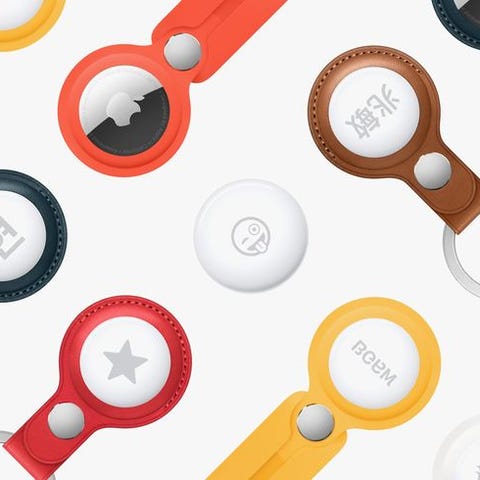 We've rounded all the best AirTag accessories. From keychains to mounts, croakies to clips.
The 5 Best New Features Coming to Your iPhone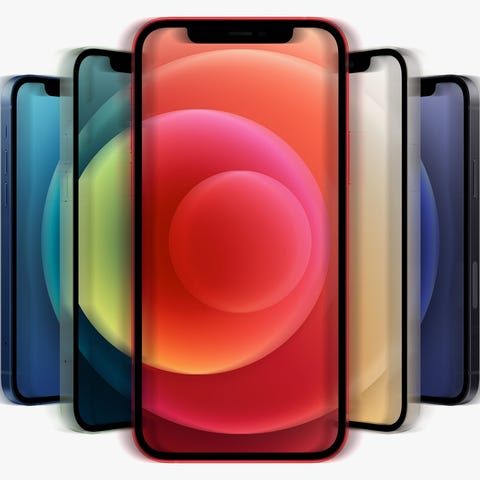 The next big software update is coming to your iPhone. These are the best new features of iOS 14.5.
This content is created and maintained by a third party, and imported onto this page to help users provide their email addresses. You may be able to find more information about this and similar content at piano.io