8 Forgotten Gadgets That Changed the World
Not every game-changing gadget is remembered the way it should be.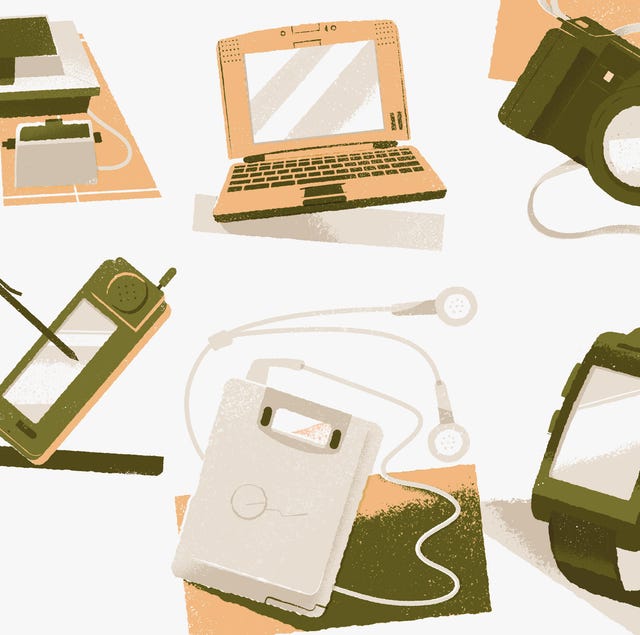 A version of this story first appeared in Gear Patrol Magazine. Subscribe today.

Every foundational tech feature had to be introduced somewhere, but not every pioneering product gets the respect it deserves. These unsung innovators helped shape the tech world we know today.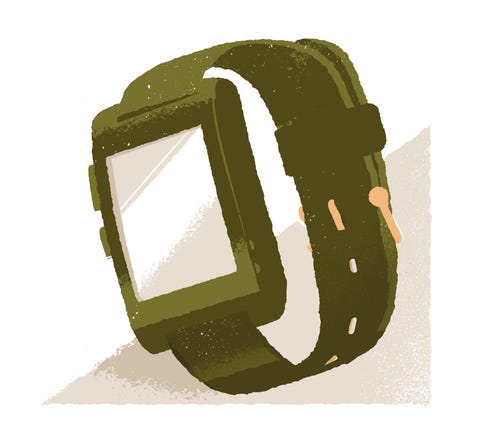 Year Released: 2012

What seems like eons ago, in 2012, Pebble had all the makings of an industry-shattering success. When the record-breaking $10.1 million Kickstarter campaign for the ill-fated e-ink smartwatch exceeded its goal by two orders of magnitude, it not only took the crown for most successful crowdfunding campaign to date but demonstrated the demand in the burgeoning smartwatch market. By 2015, the plucky upstart was facing competition from the likes of Apple, Google and Samsung, whose offerings sported slicker screens but a fraction of the battery life. Within five years of its historic campaign, Fitbit had swallowed the brand whole in a $23 million acquisition, with support for the device ending in 2018.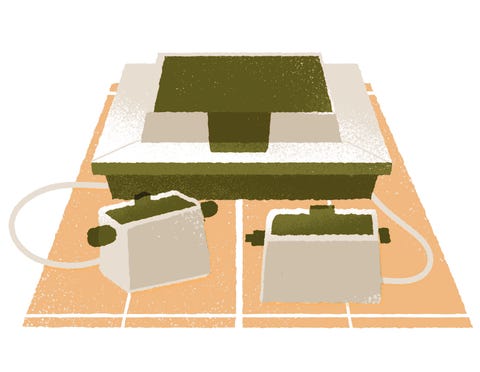 Year Released: 1972
Atari's 2600 tends to leap to mind as the iconic game console that brought the arcade into the living room, but the sleek, stunning, and strange Maganvox Odyssey technically holds the title of first commercial home video-game console. With a swooping black-and-white body that just screams '70s, and controllers that sport a single button but two knobs, the Odyssey's design has been all but completely lost in the ensuing lineage of thumbsticks and triggers. Equally uncanny were the Odyssey's TV-screen overlays — physical sheets of plastic printed with "graphics" that the console itself could not produce, as it was limited to dots and lines of white. Modern gamers might not see much of their hobby in the Odyssey's primitive pixels, but as a physical console, it's still one of the most handsome.
The Macintosh PowerBook 500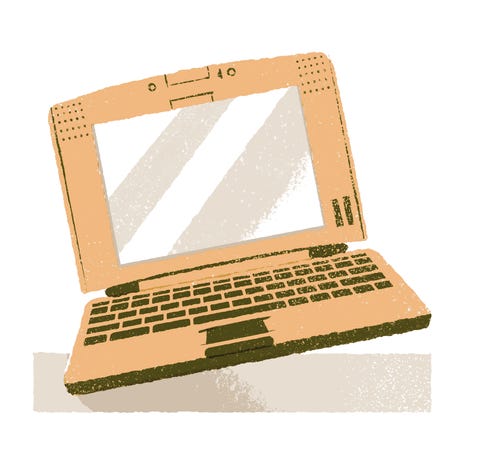 Year Released: 1994
Today, the track pad is an integral part of a laptop computer. Even rigs that sport a touchscreen can't get away without an additional touch pad for cursor control. But its roots go all the way back to the '90s, when the Macintosh PowerBook 500 helped bring this feature fully into the mainstream. In a departure from the physical trackball of earlier PowerBooks, the 500's track pad used "capacitive" touch technology called GlidePoint, which allowed for more sensitive and precise control compared to the "resistive" technologies that required a firmer touch. It was only a matter of time before the built-in trackball — and the pencil-eraser nub pointer — were all but things of the past.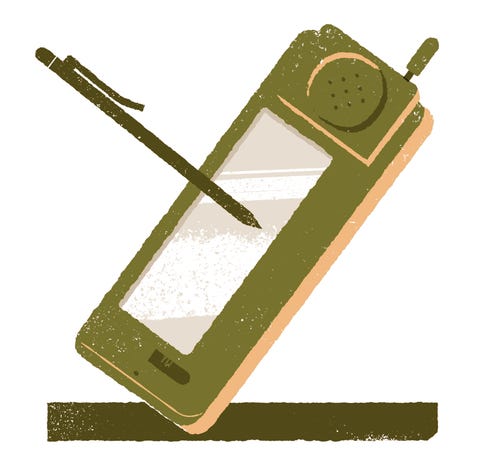 Year Released: 1994
Long before anyone had ever pinched-to-zoom on an iPhone, IBM's "Simon Personal Communicator" paired a touchscreen and a telephone for the very first time. Launched in 1994 after software problems caused a production delay, the device produced by Mitsubishi Electronics was available for a cool $899 with a two-year service contract or $1,099 without. (That's about $1,650 and $2,025 in today's dollars.) With a liquid-crystal display and nickel cadmium battery, the Simon could make calls, send and receive emails and also, of course, faxes. Texting, meanwhile, was only just taking off.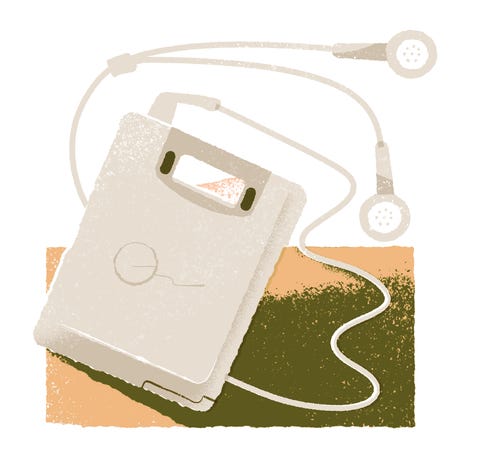 Year Released: 1998
The hefty hard-drive MP3 players of the aughts put thousands of songs in your pocket, but the tech had slightly more modest beginnings. The first commercially released MP3 player, a device called the MPMan F10 produced by Korean company Saehan Information Systems, carried the capacity for about a half-dozen songs on its paltry 32MB of onboard storage. Released in the United States with an initial price of $250 (over $400 in today's dollars), the MPMan was ultimately overshadowed by Diamond Multimedia's Rio PMP300. That product was the subject of an infamous lawsuit by the Recording Industry Association of America, which attempted to prevent the sale of MP3 players by casting them as devices purely for piracy. It didn't work.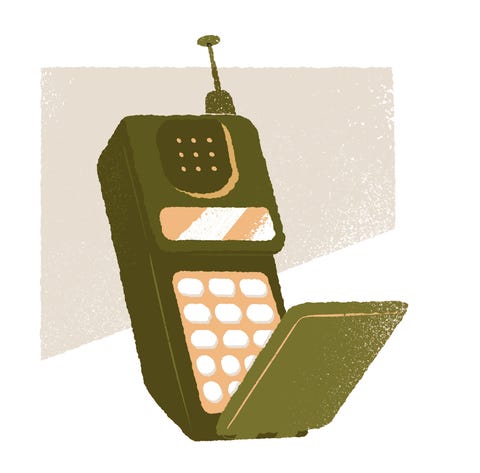 Year Released: 1989
Flat-slab smartphones have been in vogue for the better part of a decade, but folding-screen tech may be poised to bring back the classic clamshell. While Motoralo's streamlined Razr is a touchstone for a whole generation, the older Motorola MicroTAC is arguably the phone that established the trend. First produced as an analog mobile phone in 1989, the MicroTAC sported a unique folding keypad cover that doubled as a mouthpiece. Eventually, the design would evolve into its reverse for Motorola's also-iconic StarTAC design, which would put an earpiece on the top and the buttons on the bottom. Cell phones would never be the same again.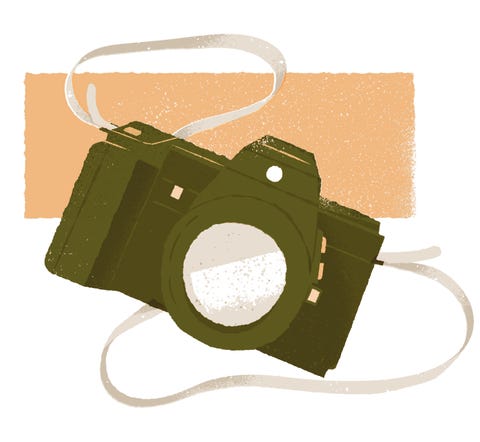 Year Released: 1985
Today, most cameras not only focus automatically, but they can even recognize faces or lock onto eyes of their own accord. In the '80s, it wasn't quite the same. By the time of the Maxxum's release, companies like Nikon and Pentax had already released single-lens reflex cameras with autofocus capabilities but with an awkward catch: these implementations required motors in the lenses themselves to make the magic happen. Minolta's offering, by contrast, was the first SLR to integrate its autofocus sensors and motors into the camera's body, allowing for smaller and cheaper lenses, an approach that would ultimately become common. Minolta didn't have much time to revel in its success. The Maxxum's autofocus tech was ultimately found to infringe on a patent held by Honeywell, and in 1991, Minolta was ordered to pay a $127 million settlement.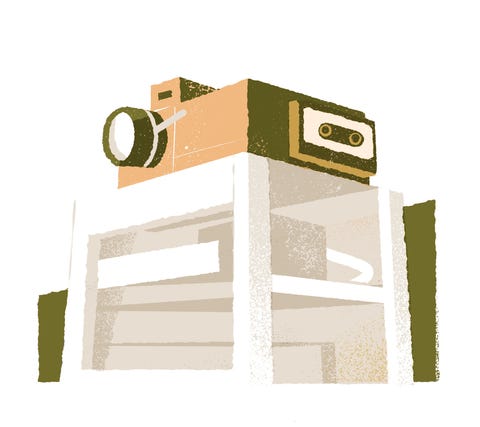 Year Released: N/A
It's tempting to think of Kodak as a fallen giant of analog photography, in part because it's true. But the Rochester, New York, company was also a pioneer of digital photography; it just didn't make a business out of it. Prototyped by Steven Sasson in 1974, the brand's nearly eight-pound monstrosity ate AA batteries for breakfast and captured a 100x100 pixel image, which it recorded on an audio cassette. The design was patented, but Kodak abandoned the project, assuming analog photography would remain superior in the coming decades. And in the company's defense, it was right — up to a point, anyway.