Every product is carefully selected by our editors. If you buy from a link, we may earn a commission.
How to Create a Pro-Worthy Camera Lens Cleaning Kit for Cheap
You just need a few things. A soft-bristled brush, a manual air blower, some lens cleaning fluid and some microfiber cloths.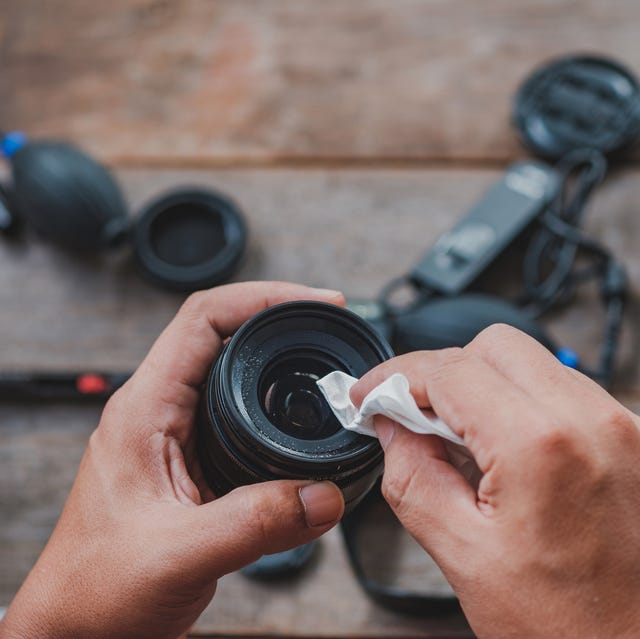 Sutthiwat Srikhrueadam
Getty Images
You should clean your camera's sensor and lenses every now and again. In fact, if you shoot quite regularly, it should probably be several times a year. The constant usage and travel naturally lens itself to the buildup of dust and other grime, which will impact image quality. And that's no good.
Fortunately, assembling your own camera cleaning kit isn't that expensive. And cleaning your actual camera isn't all that difficult. There are several things to know and rules to follow, however, because you definitely don't want to damage your camera or your lenses.
Rules to follow
Don't use canned or compressed air. The air pressure from many of the popular compressed air canisters is simply too powerful and can damage your lens or camera sensor. Instead, you a manual air blower.
Soft brushes are fine. Coarse brushes are not. A soft-bristled brush is a good alternative to a manual air blower as it can also remove dust and debris without damaging your lens. Just make sure to not touch the brush with your hands as the oils could then damage the lens or camera. Never use a hard-bristled brush like a toothbrush.
Don't use any kind of paper towels or swabs. These kinds of materials will leave lint and debris that will likely damage the lens or camera sensor. This includes tissue paper. Instead, use a microfiber cloth with some cleaning fluid.
Use cleaning fluid. No soap. A lens cleaning solution is specifically designed to remove things like fingerprints and smudges without leaving any streaks. Avoid using too much cleaning fluid — one or a few drops is just fine. And avoid using any kind of soap entirely.