Every product is carefully selected by our editors. If you buy from a link, we may earn a commission.
What's the Deal with All the Snoopy Watches?
This cute beagle has more horological cred than you might suspect.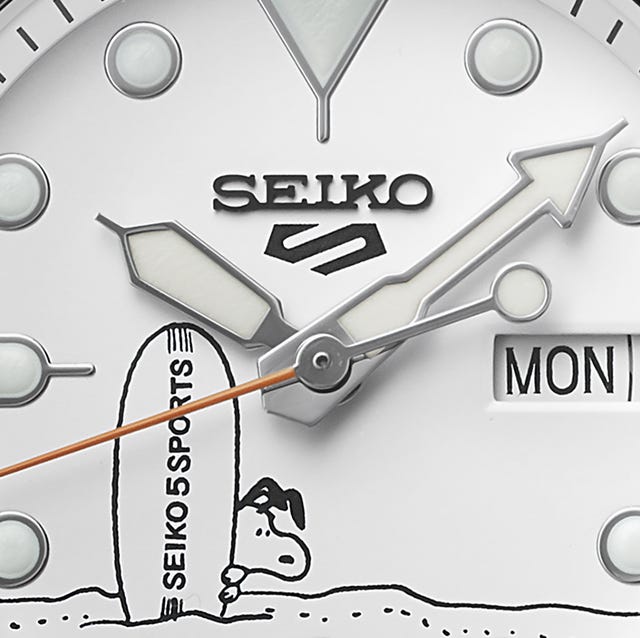 Watches with cartoon characters on their dials aren't what they might first appear to be. Though they may seem made for kids or theme park gift shops, the nostalgia and iconic status of the characters and some of the vintage watches they've graced have made them something of a watchmaking tradition — some more than others, and Snoopy watches are a bonafide phenomenon.
First published in 1950, Charles M. Schulz's iconic cartoon Peanuts reaches millions of readers around the world, is firmly cemented in the zeitgeist and has transcended its American roots to be loved globally. And it's transcended your typical T-shirt and lunchbox merch, too, assuming more elevated forms that might cause you to take the cute beagle a bit more seriously. These factors — and prestigious watchmaker Omega's connection with NASA (see below) — have seen the Snoopy watch proliferate.
Though even more Snoopy and Peanuts watches have been made in recent the years by the likes of Bamford, Undone and others, here are some of our favorites that you can buy right now — from Swiss horological heavy hitters to more playful and budget-friendly options.