Every product is carefully selected by our editors. If you buy from a link, we may earn a commission.
Where to Find Gear Patrol Magazine Near You
From local shops to quiet hotel lounges, here are some of the places where you can get your hands on the latest issue of Gear Patrol Magazine.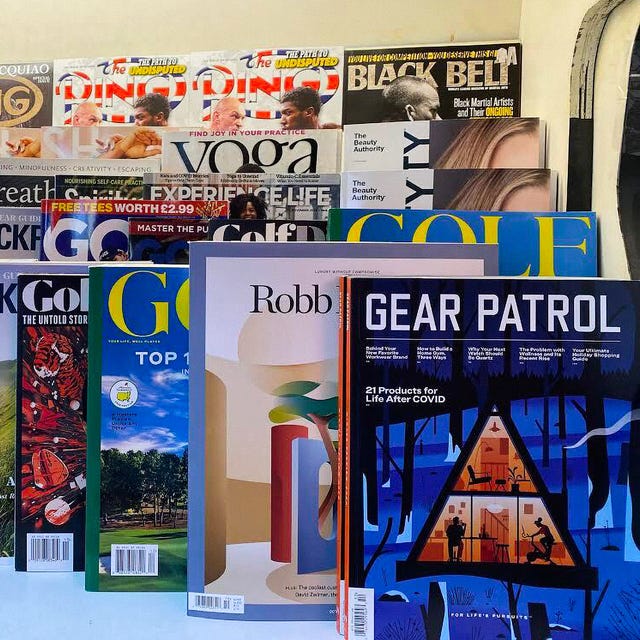 Traditional bookshops and quiet hotel lounges are some of the most perfect venues to discover new magazines. So, naturally, these are some of the places that stock Gear Patrol Magazine. Below, find a selection of our team's favorite spots to pick up, or simply sit down and read, your own copy — or head to the Gear Patrol Store to order it online.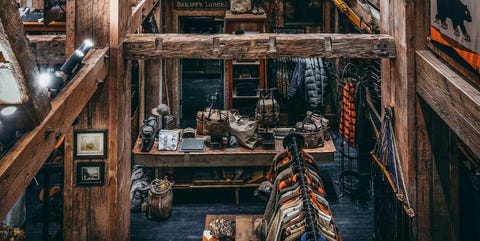 DSPTCH - NYC | San Francisco
DSPTCH is known for its camera gear — packs, cases, straps — and also carries select reading material for sale.
262 Elizabeth St, New York, NY 10012 | 786 Valencia St, San Francisco, CA 94110
Filson Flagships - NYC | Seattle
Our Style team calls Filson a great shop for the person who "appreciates traditional, rainy-season craftsmanship and lives a classy, outdoorsman lifestyle."
876 Broadway, New York, NY 10003 | 1741 1st Ave S, Seattle, WA 98134
FORTS - Nashville, TN
This new menswear shop in Nashville, TN, curates vintage goods, streetwear, home goods and reading materials.
325 Hart St. Suite 122 Nashville, TN 37210
Hamilton and Adams - Kingston, NY
Based in the Hudson Valley, Hamilton & Adams has everything from apparel and skincare goods to homegoods and reading material.
32 John St, Kingston, NY 12401
Import News @ The Optimist Beach Club - Culver City, CA
An independent magazine and artbook stand inside a new menswear and lifestyle goods shop.
8830 Washington Blvd, Culver City, CA 90232
Import News @ Trovata - Newport Beach, CA
An independent magazine and artbook stand inside a California lifestyle brand's IRL shop.
505 31st St., Newport Beach, CA 92663
Old Souls - Cold Spring, NY
Old Souls is a go-to in the Hudson Valley for everything from quality outdoor apparel to guided fly-fishing trips.
63 Main St, Cold Spring, NY 10516
Sabah Studio NYC
Purveyors of handmade Turkish slippers, leather luggage, board games and more.
49 Bleecker St, Unit #400, New York, NY 1001
Unagi Scooters - Brooklyn, NY | Venice, CA
Unagi displays its luxury electric scooters in a gallery-like retail setting that also offers select magazines for sale.
1405 Abbot Kinney Blvd., Venice, CA 90291 | 324 Wythe Ave, Brooklyn, NY 11249
Bookstores and Newsstands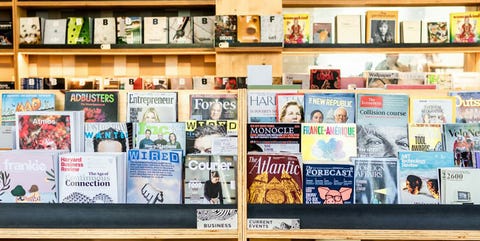 Above the Fold - Larchmont, CA
Customers love Above the Fold for its great selection of magazines, art zines, and great service.
226 N Larchmont Blvd Los Angeles, CA 90004
Barnes & Noble - Countrywide
A bookstore chain with locations around the US that stocks books, music, magazines, in-store cafes and more.
Find a Location
Books a Million - Countrywide
A US-based chain that stocks not only books and magazines, but also tech, toys, graphic novels and more.
Find a Location
Bouwerie Iconic Magazine - NYC
One of three Iconic Magazines locations featuring independent magazines, International editions, and other hard-to-find and hard-to-find titles.
215 Bowery, New York, 10002
Casa Magazines - NYC
A beloved West Village newsstand filled with all sorts of magazines and an incredible knowledgeable staff.
22 8th Ave, New York, NY 10014
City News - Chicago, IL
A Chicago favorite featuring thousands of magazines, from more mainstream titles to hard-to-find niche and indie magazines.
4018 N Cicero Ave, Chicago, IL 60641
Coffee Table Mags - Germany
Coffee Table Mags is a magazine shop within two local coffee shops in Hamburg, Germany. Inside, you'll find independent magazines, books, travel guides and more alongside quality coffee.
Wexstraße 28, 20355 Hamburg, Germany | Lehmweg 6, 20251 Hamburg, Germany
Heath Newsstand - San Francisco, CA
A hub inside Heath Ceramics featuring hard-to-find magazines, daily newspapers, treats, cards and local goods.
2900 18th St, San Francisco, CA 94110
Iconic Cafe - NYC
A destination for everything from pastries and coffee to indie magazines.
238 Lafayette Street, New York, NY 10012
Import News - Brooklyn, NY
A Brooklyn-based outpost for independent magazines, art books, and small home goods.
160 Withers St., Brooklyn NY 11211
McNally Jackson - NYC
One of our favorite independent bookstores with three locations in NYC. Aside from an impressive selection of books, journals and gifts, McNally Jackson hosts a variety of book clubs and events.
52 Prince St., New York, NY 10012 | 76 N 4th St Unit G, Brooklyn, NY 11249
Mulberry Iconic Magazine - NYC
A New York City staple featuring hard-to-find International magazines, indie magazines, and more.
188 Mulberry Street, New York, NY 10012
Newsbreak - Swansea, MA | New Bedford, MA
Newsbreak prides itself on being a traditional newsstand with a range of magazines, books and trading cards for sale.
579 Grand Army of the Republic Hwy, Swansea, MA 02777 | 53 Popes Island, New Bedford, MA 02740

Readers World - Holland, MI
Readers World has been carrying books, magazines, newspapers, maps, puzzles and more for over fifty years.Pro tip: New York Times Bestseller books are always 20 percent off.
194 S. River Avenue, Holland, MI 49423
Smoke Signals Newsstand - San Francisco, CA
Customers love Smoke Signals for its impressive selection of international magazines and great staff that remembers their regulars.
2223 Polk St, San Francisco, CA 94109

Lounges, Hotels and Memberships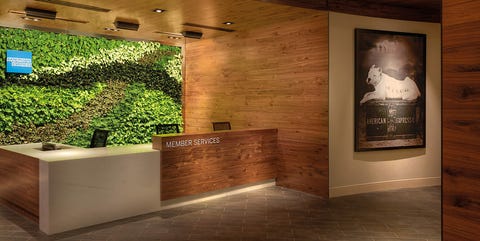 American Express Centurion Lounges
Members-only airport lounges with everything from wi-fi and workspaces to signature cocktails and spa services. While you won't find the print magazine here at the moment, you'll find a special digital version offered only to AMEX Centurion Lounge guests.
DFW, HKG, IAH, LAS, LGA, PHL, MIA, SEA and SFO
Hasbrouck House - Stone Ridge, NY
A boutique hotel housed on 50 acres in the Hudson Valley.
3805 Main Street, Stone Ridge, NY 12484
Hotel Peter and Paul - New Orleans, LA
A new boutique hotel based in a historic building, with a rectory full of reading material.
2317 Burgundy St, New Orleans, LA 70117
Jen Library at SCAD - Savannah, GA
A former department-store-turned-educational resource center at the Savannah College of Art and Design.
201 E Broughton St, Savannah, GA 31401
OTTO Car Club - Scottsdale, AZ
A members-only, automotive-based social club with a private club space, vehicle storage and a solid collection of magazines.
15550 North 78th Street Scottsdale, AZ 85260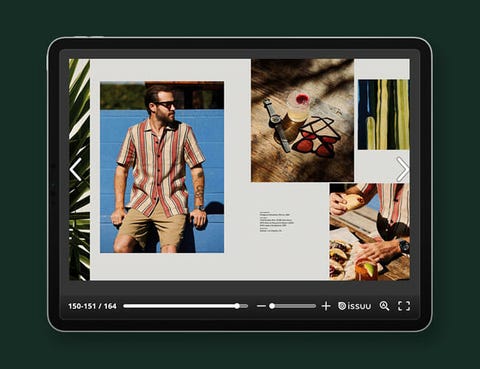 Issuu
An online newsstand stocking digital editions of your favorite magazines, including Gear Patrol.
Gear Patrol Store
Gear Patrol's online shop featuring a range of apparel, home goods, outdoor gear, Gear Patrol Magazine and more.
This content is created and maintained by a third party, and imported onto this page to help users provide their email addresses. You may be able to find more information about this and similar content at piano.io