Everything You Need to Know about the New GMC Hummer EV
GMC just unveiled its new electric pickup, and it's going to be one of the most capable vehicles on the planet.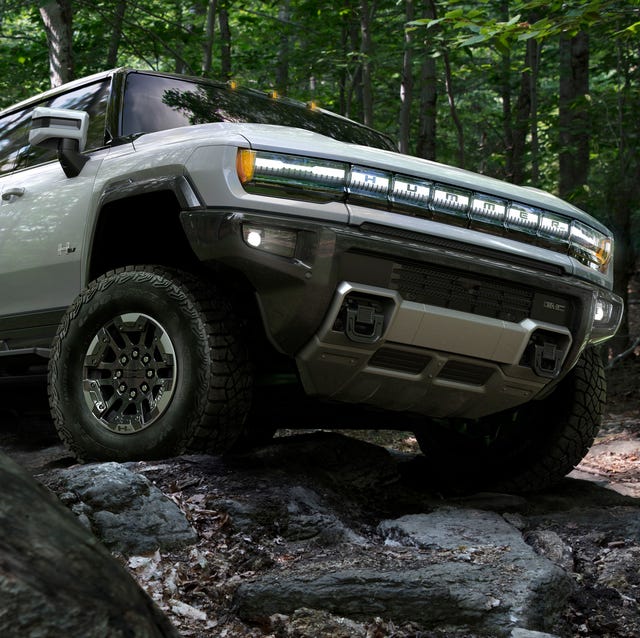 After much anticipation and teasing, GMC has unveiled its new Hummer EV all-electric pickup truck. The name "Hummer "harkens back to some of the most polarizing, notoriously fuel-thirsty SUVs ever made —but the 'Muricah branding belies what should be one of the most sophisticated and capable vehicles on the road when it comes to market.
This, after all, is a pickup truck that will be able to accelerate like a Porsche, outperform a Jeep off-road, more or less drive itself on the highway — all without ever using a drop of gasoline.

Here's what you need to know about the new electric Hummer.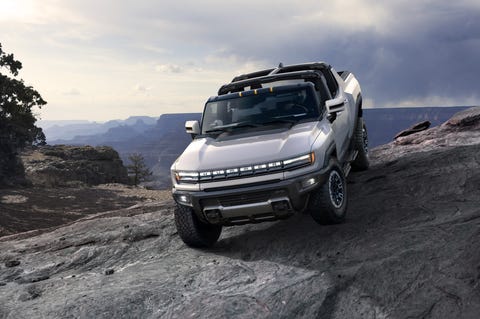 The Hummer EV is incredibly powerful
The Hummer EV will use a three-motor e4WD propulsion system putting out 1,000 horsepower in top-spec. GM says it will have 11,500 lb-ft of torque. That's misleading; it won't feel like it has 25 times the torque of a 6.2-liter V8 Sierra Denali. (GMC is likely referring to the torque at the wheels, in which case, the figure is more in line with what the most powerful heavy duty pickups make today.)
But it will be formidable. "Watts to Freedom," the GMC-equivalent of Tesla's Ludicrous Mode that will purportedly offer some form of soundtrack and be much like a carnival ride, will let you accelerate from 0-60 mph in 3.0 seconds — which is McLaren/Ferrari-level performance.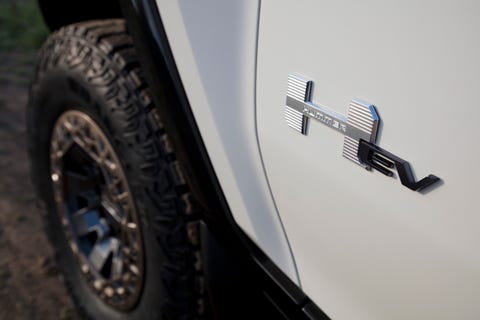 The Hummer EV will have plenty of range
The Hummer EV First Edition is launching with what GM claims will be 350-plus miles of range, which is more than the Hummer H2 gave you with a 32-gallon fuel tank. It will offer 800-volt fast-charging capability, potentially allowing you to add 100 miles of range in 10 minutes.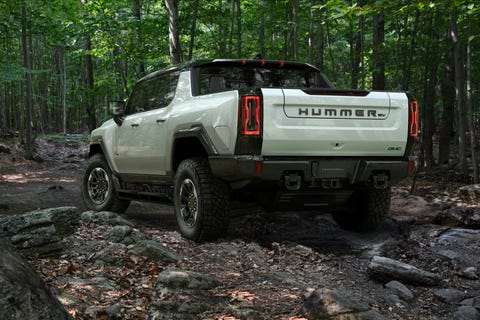 The Hummer EV will be an off-roading beast
The Hummer EV will have an Extract Mode that can raise the ground clearance by six inches, for a potential 15.9 inches of ground clearance. Its approach (49.7 degrees), breakover (32.2 degrees) and departure angles (38.4) will be better than the Jeep Wrangler Rubicon. It will come standard with 35-inch Goodyear Wrangler Mud-Terrain tires and be able to accommodate 37 inches if you want to go there. It will also have 18 different front, rear, and underbody camera views.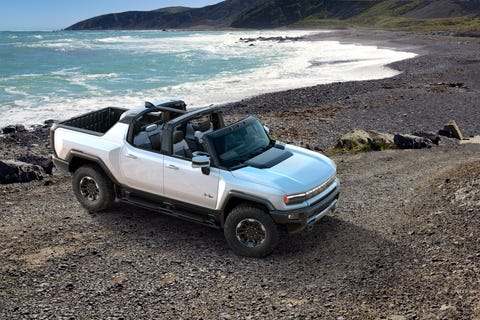 The Hummer EV has a removable roof
The Hummer EV will come with a standard Infinity Roof, which will have removable, transparent "Sky Panels" that can be stowed in the frunk of the vehicle.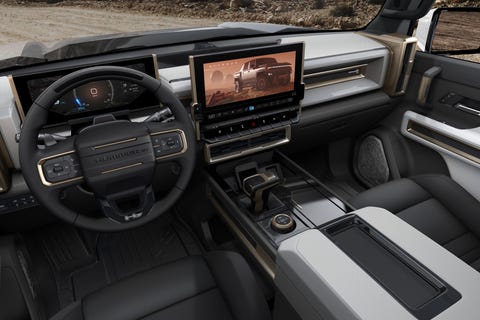 The Hummer EV will have Super Cruise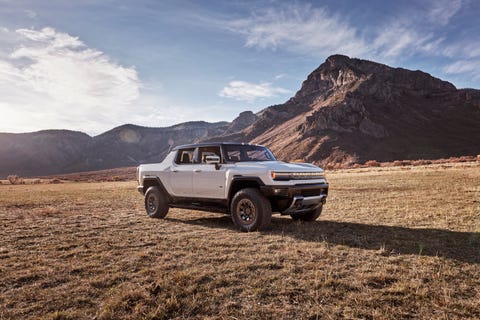 The Hummer EV can drive diagonally
The Hummer EV will have four-wheel steering and a "Crab Walk" mode to drive diagonally. That will give it a much tighter turning radius, useful for tight turns on trails...or more staid endeavors like parking.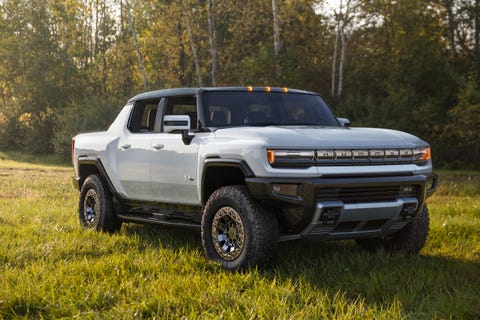 The Hummer EV won't be cheap
The 2022 Hummer EV Edition 1 (reportedly already sold out) will begin production in late 2021 and retail for $112,995. Cheaper versions — $99,995 (Fall 2022), $89,995 (Spring 2023) and $79,995 (Spring 2024) — will arrive later. It's not a cheap vehicle.
That said, it's worth consider how much people pay for full-size trucks in America. The average purchase price is around $50,000. Even a basic, barebones 4WD Sierra Denali build will run about $70,000. In that context and factoring in the capability on offer, the Hummer EV price tag seems far more reasonable.