Jaguar's New Hypercar Can Only Be Driven in Video Games. We're Obsessed Anyway
The Jaguar Vision GT SV is an absurd fantasy, but we can't help but want it in our driveway.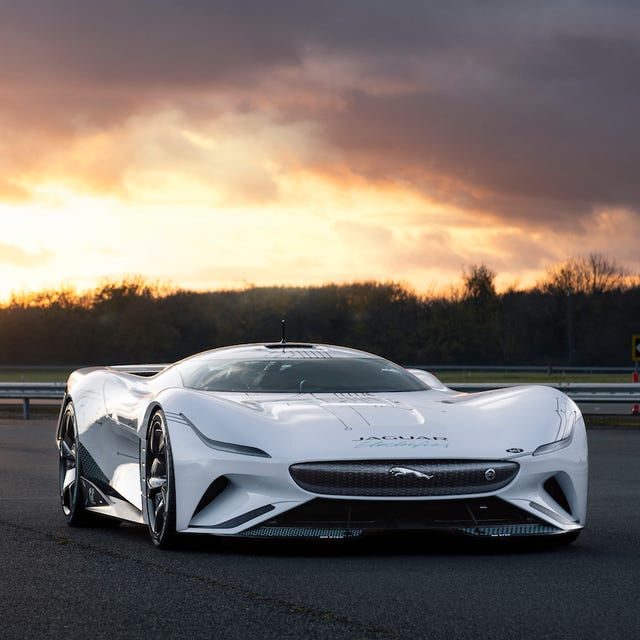 Now more than ever, perhaps, video games offer an escape from the real world. That's as true as it is for car designers as it is for the rest of us, albeit in a slightly different way: it gives them a chance to create vehicles that couldn't exist in the real world, either due to the practicalities of sales or physics.
Few racing series have come close to capturing the hearts, minds and dollars of virtual drivers in the way that Gran Turismo has over the years. A far cry from those simple arcade games of old, the Gran Turismo team goes out of their way to faithfully recreate the experience of driving each and every car you can play, from making sure the design is picture-perfect to ensuring the virtual acceleration, braking and handling all match up exactly with what the vehicle can do in the real world.
Put Gran Turismo's extreme perfectionism together with an automaker's desire to explore vehicles they could never green-light in the real world, and you wind up with some of the coolest alternate-reality rides you've ever seen — cars on the bleeding edge of technology, years beyond what we have today but still with one foot in real-world design and technology.
The latest of these wild machines: the Jaguar Vision Gran Turismo SV.
How do 1877 hp and 2478 lb-ft. of torque grab you?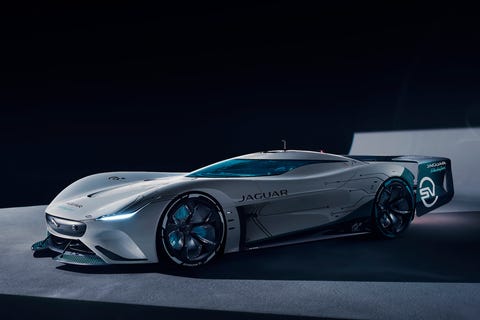 Those headline-grabbing numbers come from a quartet of electric motors, developed by Jaguar Racing and JLR's SV division. Using one motor for each wheel allows for rapid-acting torque vectoring.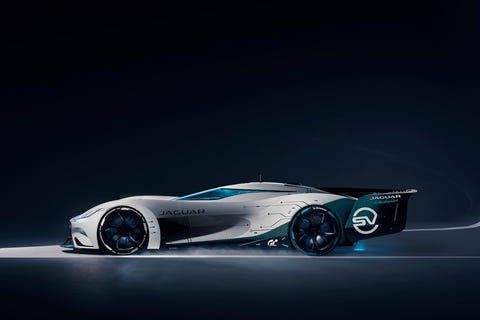 Mat the right pedal, and the car will blast from naught to a mile a minute in the sort of time usually reserved for the wildest rally cars. Top speed is 255 miles per hour, and let's thank God we don't have to worry about how quickly the battery would drain in the real world at that speed.
Designed for speed (and, well, to look awesome)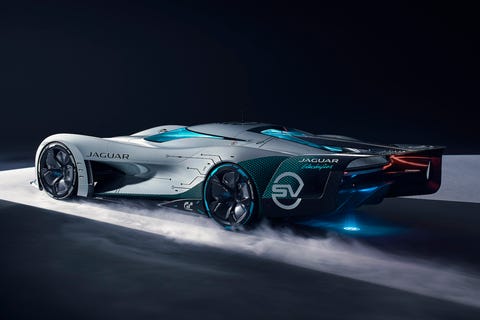 Aerodynamics are a drag, because you need downforce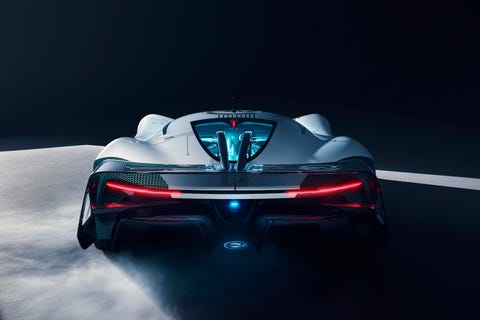 By EV standards, the Vision Gran Turismo SV's coefficient of drag of 0.398 seems awfully high (a Tesla Model 3 has one of 0.24, for comparison). But that's because, as a race car, this Jag needs to stick to the ground at speed. Active and passive aerodynamics (including a moving rear wing) help it generate 1,000 pounds of downforce at 200 mph, ensuring you don't accidentally wind up playing a Flight Simulator mini-game.
A virtual cockpit means no worrying about if you fit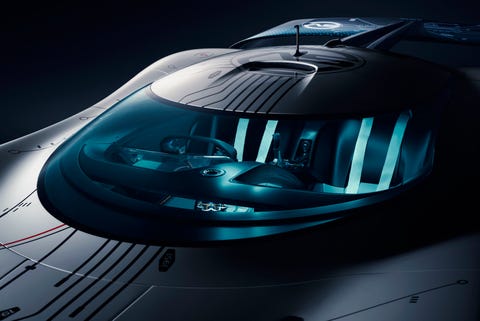 Based on the pictures, we're guessing anyone taller than a hobbit might not be all that comfortable in the snug cockpit. Luckily, none of us will ever have to worry about actually fitting into it. Still, the supercool layout — complete with a new fabric for the seats that Jaguar is exploring for production cars — kind of makes us wish we could slide in, even just for a bit.
The twist: it's real (sort of), and it's spectacular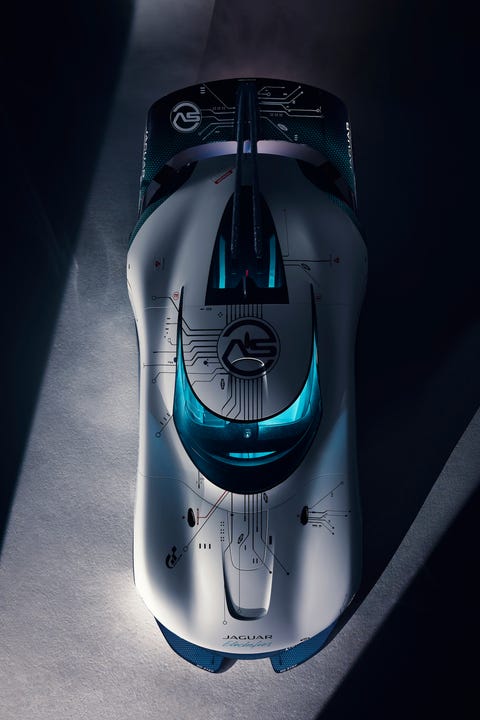 If you're thinking, "Man, these images look amazing for video game renders," well, they're not. Jaguar was so proud of the car, they built a full-size mockup. Whenever car shows become a thing again, we're guessing this model will be a staple of the Jaguar booth. Until then, we'll just ogle it in pictures...and plan to play it in Gran Turismo 7 next year.
The 11 Pieces of Gear You Absolutely Need for Car Camping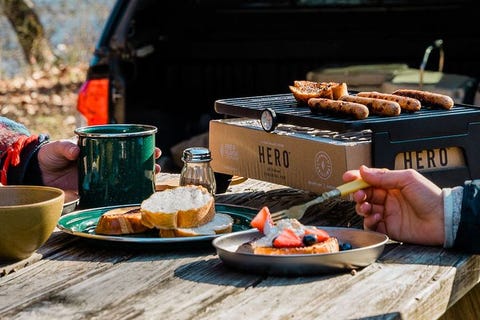 Car camping makes getting away easy as pie. These items will make the experience even tastier.