Everything You Should Know About McLaren's New Artura Hybrid Supercar
McLaren has a new sports car coming this month — and this time, it's actually a completely new car.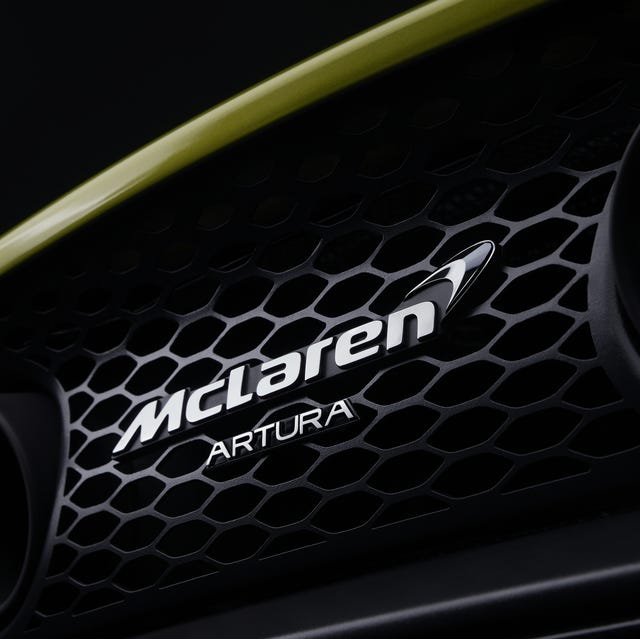 McLaren's road car business has succeeded, in large part, through simplicity — at least in the production phase. The lineup can be confusing, with a string of alphanumeric titles, nearly imperceptible visual distinctions and sometimes vague pricing structures. But beneath it all, McLaren has been riffing off the same basic architecture: a mid-engine two-seater with a carbon-fiber chassis, a twin-turbo V8, a seven-speed dual-clutch transmission, rear-wheel-drive — and, more often than not, a face that looks like the smiling mug of someone who just bought a McLaren.
That's all about to change with the Artura, an all-new hybrid super sports car. According to Motor1, McLaren has set its reveal date for Feb. 16. Here's what we know so far about the new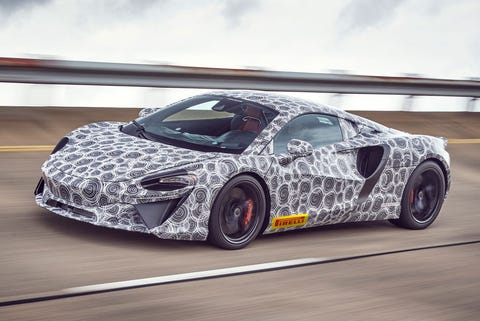 The McLaren Artura will be a plug-in hybrid
The Artura is expected to be the first Macca to boast an all-new V6. A twin-turbo motor has powered every McLaren since 2011, so it's probably a safe bet that a pair of snails will help it produce plenty of power.
But they won't be alone in aiding those six cylinders; an electric motor and battery pack will also be there to help propel the Artura. The electric component should provide somewhere in the vicinity of 20 miles of EV range — perfect for, say, London, which expands its ultra-low emissions zone (ULEZ) later this year.
Given this is McLaren's new entry-level car, an educated guess would place the combined output somewhere in the 600-hp range.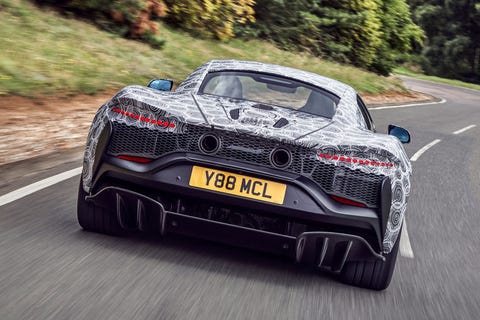 The Artura will use a new platform
The Artura will be the first vehicle to use Woking's new McLaren Carbon Lightweight Architecture (MCLA), which will be the basis for most future vehicles. The new platform will work better for hybrid cars, as it is lighter to offset the added battery weight. It will also support fancy new driver technologies. that are yet to be revealed.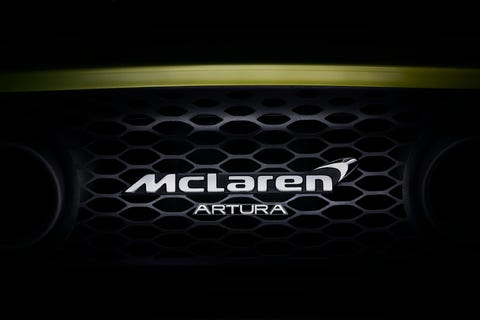 The Artura should be an "entry-level" car
Expect the Artura to replace McLaren's cheaper (though still quite expensive) Sport Series cars, like the 570S. Assuming that it'll cost a bit more than the 570S base price of $192,500, we expect that it should start around $200,000. But we'll likely know more before the end of the month.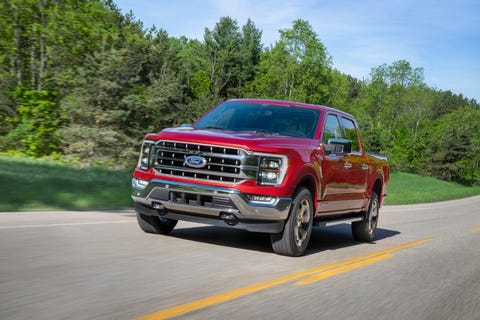 The 16 Best Cars to Buy in 2021
Kelley Blue Book has released their best cars to buy awards for 2021. The results may surprise you.