The New 2021 Ford F-150 Raptor, Revealed: What You Need to Know
Ford has unveiled the latest version of the F-150 Raptor — and we now know why Ram taunted them to "pop the hood."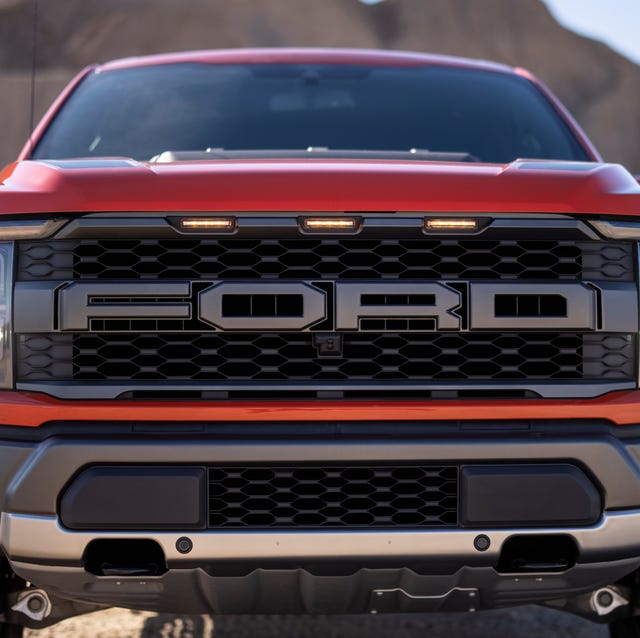 Ford's F-150 Raptor has been the traditional apex predator in the full-size pickup market for roughly a decade. It's the icon that basically started the Baja-racing super-truck trend that has other carmakers scrambling to catch up.
As such, anticipation has been high for the new Raptor, with the standard F-150 launching last summer and the badass Ram TRX emerging to take its crown with its 702-horsepower Hellcat motor.
Well, on February 3rd, Ford unveiled the new Raptor. And, well, we now know why Ram taunted Ford to pop the hood.

Here's everything you need to know about the 2021 Ford F-150 Raptor.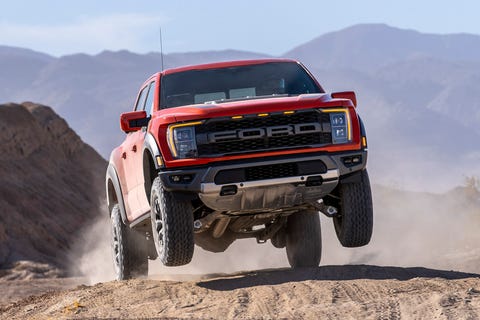 The F-150 Raptor will stick with the twin-turbo 3.5-liter V6
For the 2021 F-150 Raptor, Ford is sticking with the twin-turbo 3.5-liter V6 engine used in the previous version. that means no hybrid version, and no Shelby GT500 V8-powered one...yet. (More on that in a second.)
The company did not offer any new performance specs for the engine, which put out 450 hp and 510 lb-ft of torque in its last iteration. Ford did note that the Raptor will have a 500-mile EPA range on a tank of gas, which will be good for overlanding.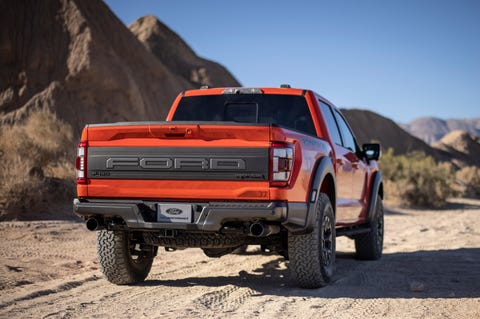 A V8 Raptor is coming...eventually
Ford did confirm that a high-performance "Raptor R" is coming to challenge the Ram 1500 TRX but not until 2022. This, presumably, will be the long-rumored 700-plus-horsepower version with a supercharged V8. And, contrary to speculation, it will be street legal.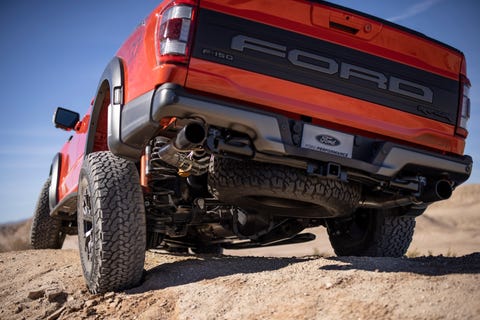 The Raptor switches to a coil-spring suspension
The F-150 Raptor has followed Ram's lead, switching from leaf springs to a five-link, coil-sprung suspension featuring electronically-controlled Fox shocks with Live Valve technology. The new setup will give the 2021 Raptor 14 inches of wheel travel up front and 15 inches at the rear — and, presumably, be a bit more comfortable.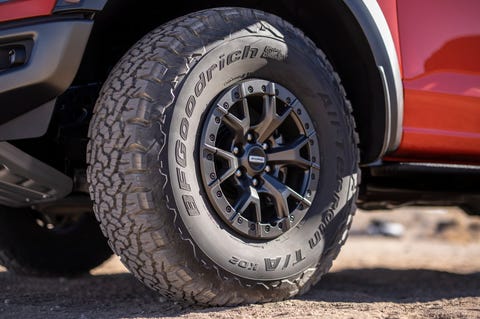 The Raptor will offer 37-inch tires from the factory
Ford will sell the Raptor with either 35- or 37-inch tires from the factory. Leveling up to 37 inches will offer 13.1 inches of ground clearance and 33.1° approach, 24.4° breakover and 24.9° departure angles.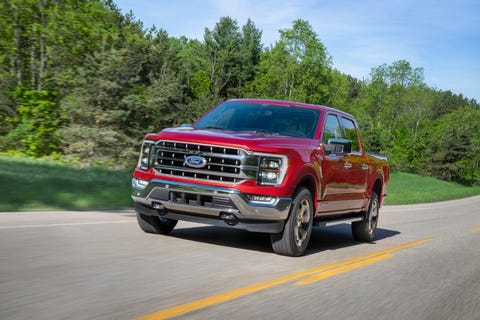 These Are the 16 Best Cars to Buy in 2021
Kelley Blue Book has released their best cars to buy awards for 2021. The results may surprise you.