The Cadillac Escalade Now Offers Super Cruise. Here's What You Need to Know
Is Super Cruise the technology of the future...or an impressive party trick en route to it?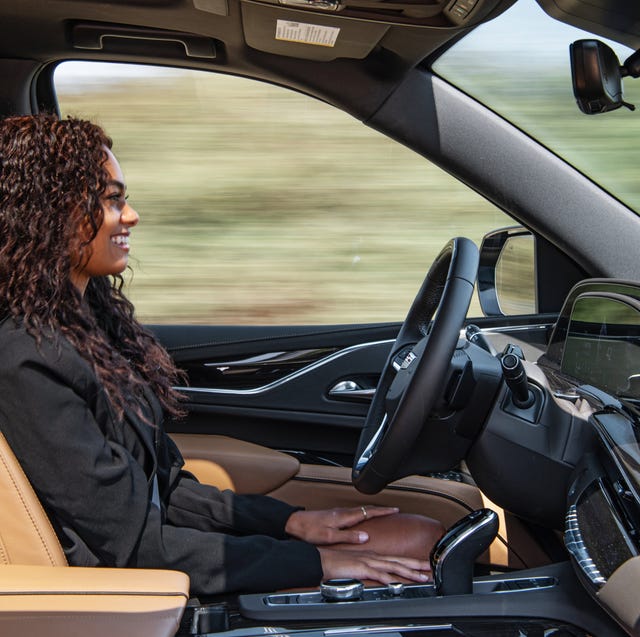 Cadillac's Super Cruise hands-free technology debuted in the short-lived CT6 sedan, which has since shuffled off this mortal coil. For 2021, however, Super Cruise is back — and it's returning in the all-new Escalade, which is getting an enhanced version.
Super Cruise wasn't quite ready for prime time when we first reviewed the new luxury SUV's gas-powered and diesel versions. But now it is, so Cadillac loaned us another Escalade to play around with it for about 24 hours. Here's what you need to know.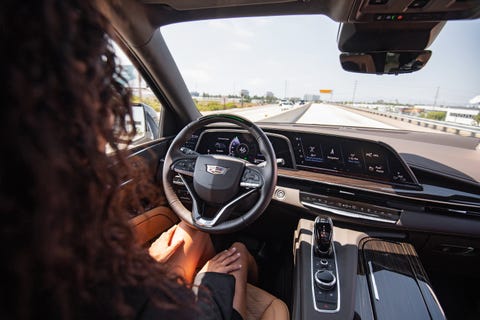 What is Super Cruise?
Cruise control on steroids.
Regular old cruise control maintains a car's speed; adaptive cruise control adjusts the speed based on the vehicles in front of you. Super Cruise adds automatic steering to that, keeping a Cadillac in its lane. The enhanced version now features Lane Change on Demand technology, which performs — you guessed it —automatic lane changes when you signal with the turn signal stalk.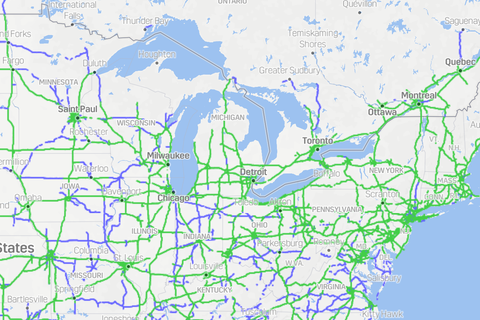 Where does Super Cruise work?
General Motors has added more than 200,000 miles of major highways and trunk roads in North America to the Super Cruise system, mapping them in high-definition so the car knows exactly where it can and can't go.. The system disengages immediately when you exit the highway. Highway sections are shut down during construction and re-mapped for the system after it.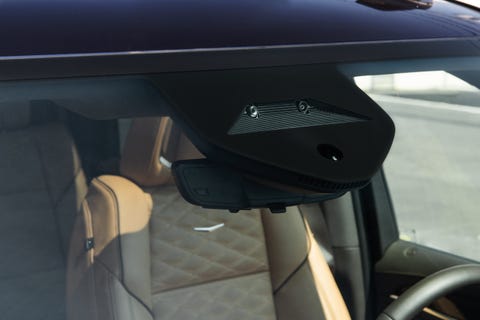 Is Super Cruise the same as self-driving?
No. Super Cruise is a Level 2 driving assistant. It requires driver attention at all times. Seriously. The system monitors your eyeballs to ensure you're paying attention. An escalating sequence of alerts starts with flashing lights and ends with cutting torque to the engine and a (purportedly) hair-raising audio alert.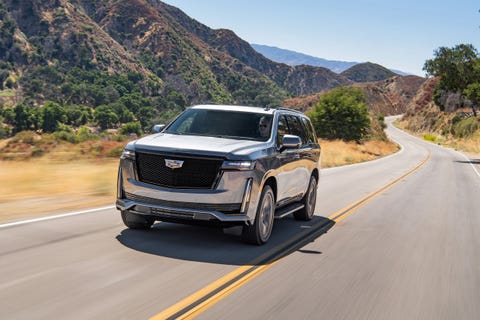 Why do you need Super Cruise?
You don't. Future systems based on it could be game-changers, but right now, it's mostly an impressive party trick.
Cadillac claims Super Cruise will leave the driver more refreshed after a long car journey. The trouble is it, doesn't free the driver's attention to do anything else; you have to keep staring at the road ahead, same as you would So you're left sitting there, wondering what to do with your now-unshackled hands. More ambitious Phil Collins air drum solos? Ricky Bobby jokes? You'll have plenty of time to ruminate as you stare down the road.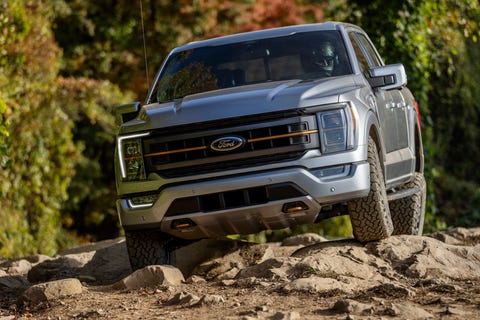 The 16 Best Cars to Buy in 2021
Kelley Blue Book has released their best cars to buy awards for 2021. The results may surprise you.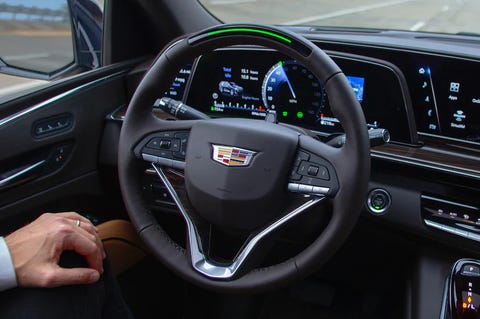 How do you turn on Super Cruise?
Very easily. First, you turn on the adaptive cruise control on the steering wheel. If you're on a road where the system's functions are available, you can then hit the Super Cruise button. The bar on the steering wheel turns green to let you know you can take your hands off the wheel. You adjust the speed as you would with Adaptive Cruise Control.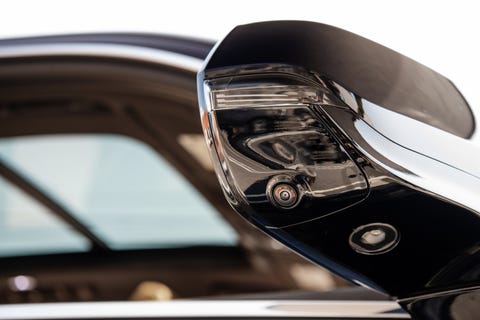 Super Cruise is not full-proof
From the driver's seat, you adjust to Super Cruise after a mile or two, and it's pleasant. But it wasn't flawless. In my 90 minutes with it, there was one moment where it took me four attempts to make a lane change. At another point, I grabbed the wheel after the system didn't respond to a semi-truck that was slowly sliding into my lane.There's a reason you need to pay attention.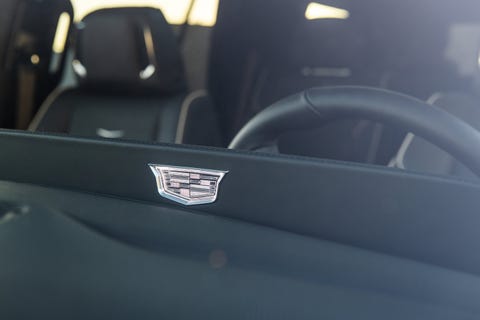 Super Cruise is actually a subscription plan
Super Cruise is a $2,500 option on the new Escalade. That gets you a three-year subscription, which would cover the terms of a 36-month lease. Beyond that term, Cadillac will charge at least a $25 per month connectivity fee for it.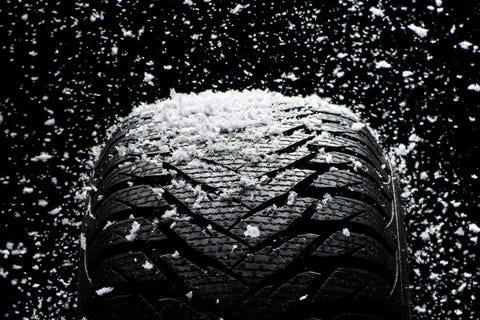 The Best Winter and Snow Tires You Can Buy for 2021
We picked the best tires to help you stay mobile through the winter months.