The All-New Porsche 911 GT3 Has Arrived. Here's What You Need to Know
The closest thing to a Porsche 911 race car you can buy is back with a stick shift and a lot more downforce.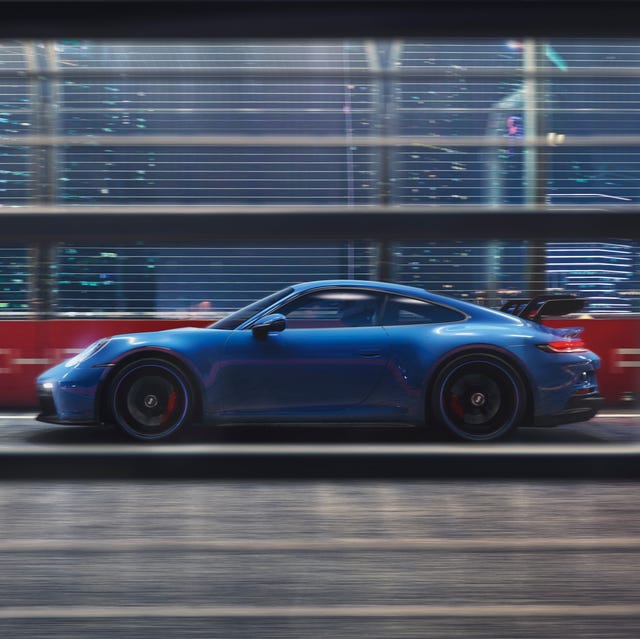 Over the last couple years, Porsche has been filling out the model tree for the current 992-generation 911. We've driven the base Carrera model. We've driven the Turbo S. We've driven the Targa. Now, Porsche is unveiling the new 911 GT3 — the closest thing to a 911 race car you can buy for driving on the road. (At least until the GT3 RS shows up.)
As you can spot from the photo, it does have the fancy swan neck rear wing we heard would be coming with the new car. In fact, it looks like this new 911 GT3 will be everything we've been hoping for.

Here's what you need to know about Porsche's new track-tuned 911.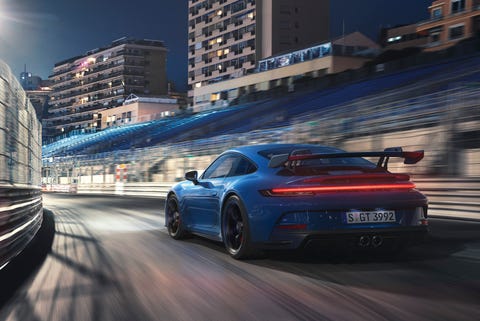 The engine is "virtually identical" to the 911 GT3 Cup race car
The new 911 GT3 uses a 4.0-liter naturally-aspirated flat-six engine that puts out 502 hp and 346 lb-ft of torque. It has a 9,000 rpm redline, can accelerate the car from 0 to 60 mph in 3.2 seconds and can help it hit a top track speed of 197 mph.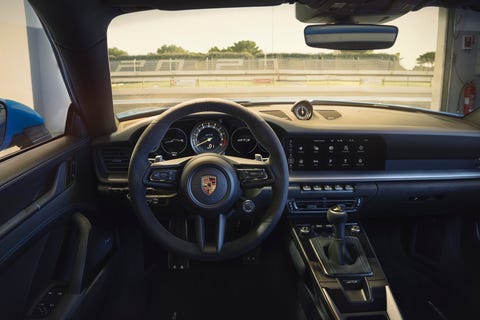 The 911 GT3 will offer a manual transmission (and a PDK)
The standard transmission will be a seven-speed PDK, with a special gear selector lever for manual shifting. But thanks to Americans, Porsche still offers the GT3 with a six-speed manual.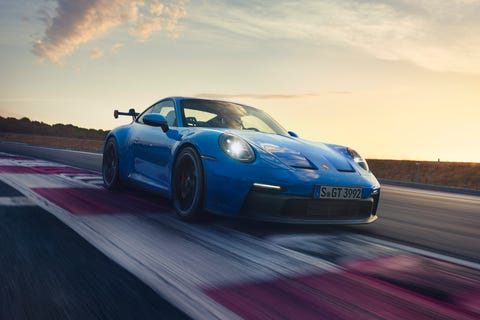 The new GT3 is way faster on track than the last one
Porsche gave the new 911 GT3 some substantial upgrades. It gets an adapted version of the 911 RSR's double-wishbone suspension. It kept the same weight as the previous generation, despite moving to the larger 992 body. The swan neck rear wing adds 50–150% more downforce, depending on configuration.
The result? The 2022 911 GT3 laps the Nürburgring's Nordschleife in 6:59.927, about 17 seconds faster than the 2019 model.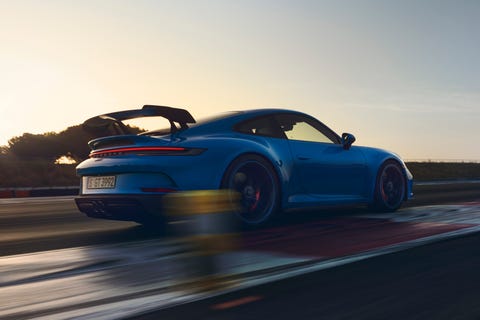 The 2022 911 GT3 is coming to America this fall
The new 911 GT3 will arrive at Porsche dealers in fall 2021. It will be a 2022 model year vehicle. We are, uh, excited.
These Are the 16 Best Cars to Buy in 2021
Kelley Blue Book has released their best cars to buy awards for 2021. The results may surprise you.