The Lexus RX Hybrid Is Exactly What People Expect from Lexus, and That's for the Best
The RX is neither brand-new nor sporty. But it's fancy, comfortable — and, unlike many Lexus SUVs, practical.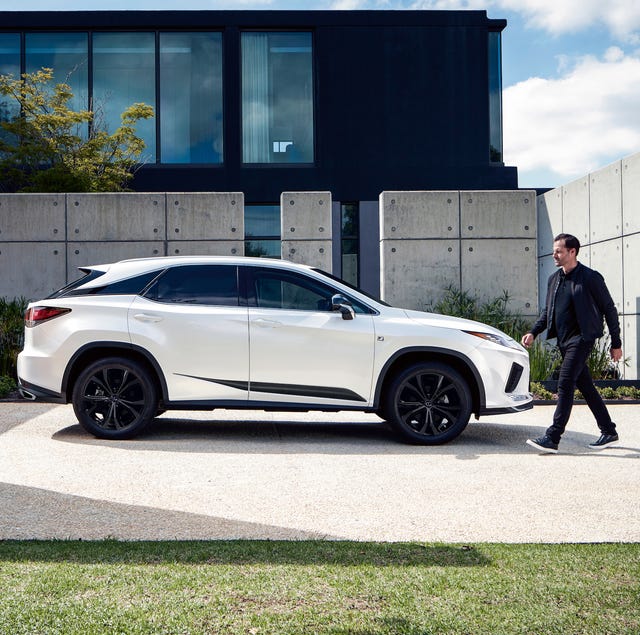 The RX is Lexus's luxury midsize crossover, currently in its fourth generation. I drove the 450h F Sport AWD: the 450h means this is the hybrid version that pairs a 3.5-liter V6 engine with two electric motors for 308 hp and 30 mpg combined; the F Sport means it has a sporty package boasting the name of Lexus's F performance division with appearance and tuning tweaks to match; and the AWD means it has all-wheel-drive, rather than the front-wheel-drive layout of base models.
Here's what you need to know about the Lexus RX 450h F Sport.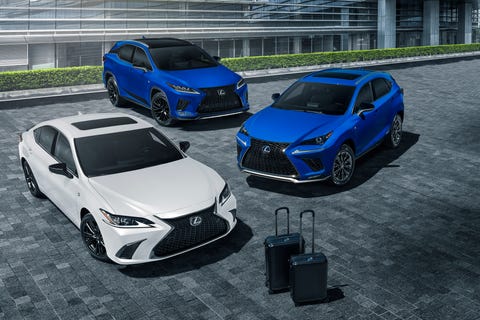 Is the RX new?
In a word...no. Lexus put the current RX into production back in 2015, riding atop the Toyota K platform — which also underpinned the Camry and the Highlander Both those Toyotas have since upgraded to the Toyota New Global Architecture (TNGA) platform; the Lexus carries on with its aging skeleton.
But my tester did have the new Black Line Special Edition package (also available on some other Lexus models, as you can see here), which includes black wheels, black detailing and a lovely two-piece black Zero Halliburton luggage set.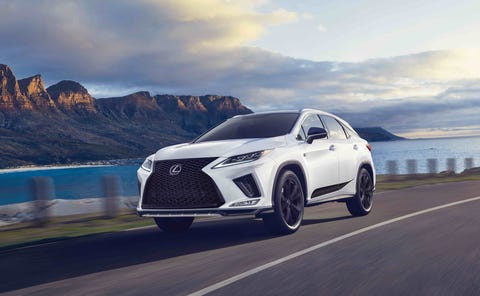 Why is this Lexus special?
The RX carries a ton of water for the Lexus lineup. Most years, it outsells the entire car division by 50 percent, and moves in similar numbers to the rest of the brand's SUVs combined.
Admittedly, that's because it's the Goldilocks model. The UX and NX will be too small for most buyers; the GX and LX are spacious, but they're also ancient, achingly expensive off-roaders that don't even have Apple CarPlay. The RX — in either two or three-row version — is the one real family crossover Lexus offers. And, well, families buy crossovers.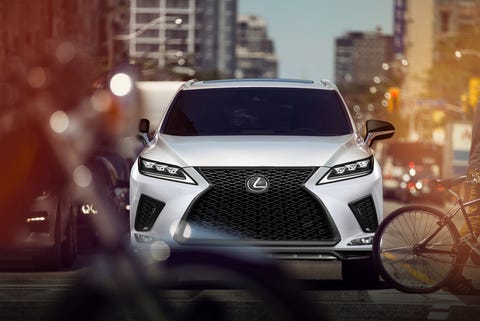 How does it drive?
Comfortably. Don't let the RX 450h F Sport's aggressive looks confuse you; it's not a taut, sporty corner-carver. Acceleration from 0-60 mph takes more time than it takes to say "Honestly...why are you bothering to measure this?" And in spite of the promising EPA figures on the window sticker, I averaged around 20 mpg combined over a week in winter.
But this Lexus also has a magnificent damping system that, even on 20-inch rims, delivers luxurious ride quality. It's also impressively quiet. In other words, the RX 450h won't short-change anyone who just wants to feel like they bought a Lexus.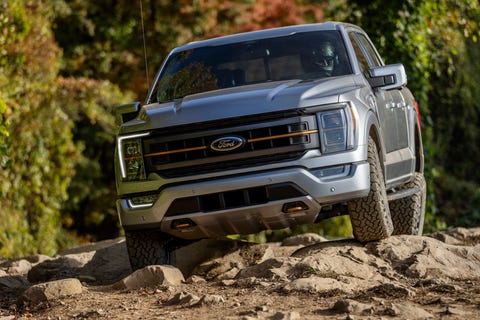 These Are the 16 Best Cars to Buy in 2021
Kelley Blue Book has released their best cars to buy awards for 2021. The results may surprise you.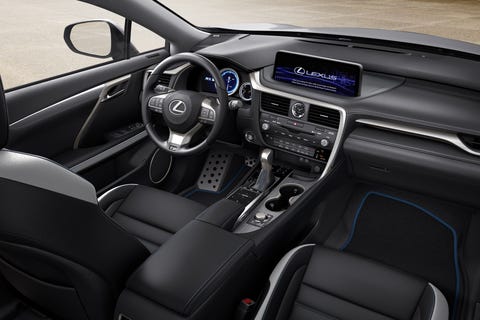 What's it like inside?
Fancy. The synthetic leather seats are cushy, and the optional Mark Levinson sound system is excellent. My tester had the optional heated steering wheel as well, which helped contribute to some strong hygge vibes during cold weather.
The knocks? It's not as big as some crossover rivals, with about 58.5 cubic feet of cargo space with the seats down. The infotainment system also has a thoroughly annoying remote touchpad, if you're the sort of person (like Motoring editor Will Sabel Courtney) who gets annoyed by that.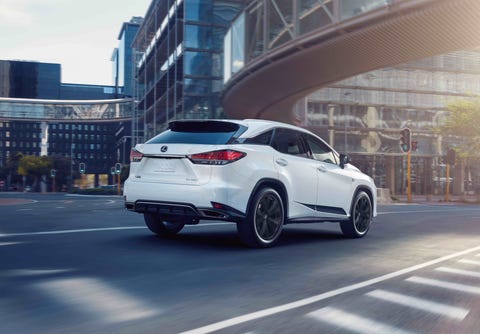 How much does it cost?
Essentially, the RX sits in line with the Mercedes-Benz GLC-Class and BMW X3 in size and price. The RX450h F Sport AWD starts at $51,300; my tester priced out to $59,380 with options.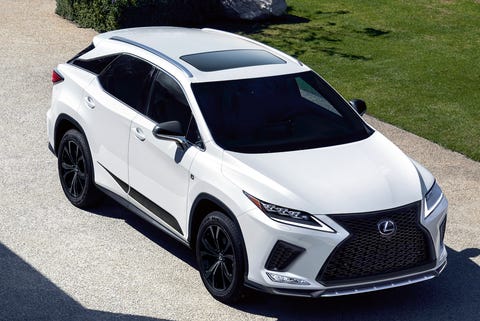 2021 Lexus RX 450h F Sport AWD
Powertrain: 3.5-liter V6 hybrid, CVT, all-wheel-drive
Horsepower: 308
Torque: Not listed
EPA Fuel Economy: 31 mpg city, 28 mpg highway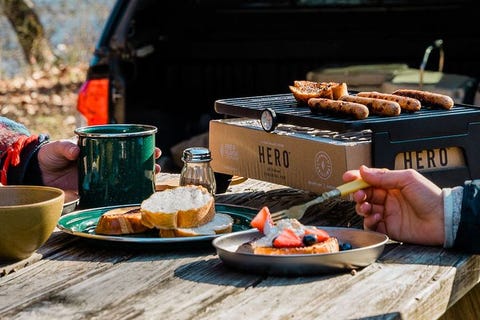 The 11 Pieces of Gear You Need for Car Camping
Car camping makes getting away easy as pie. These items will make it even tastier.