The Mercedes-Benz EQG: Everything You Need to Know
Mercedes's iconic boxy SUV will be going electric. Here's a roundup of what we know so far.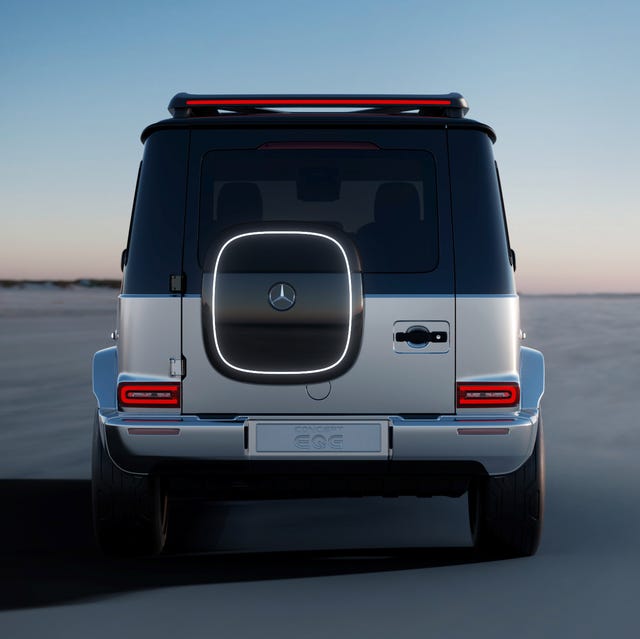 Mercedes-Benz AG - Global Communications Mercedes-Benz Cars & Vans
Whether you call it the G-Wagen or the G-Wagon, it'd be hard to argue against the notion that the Mercedes-Benz G-Class is one of the most capable all-around vehicles on the market, cramming luxury, status and exceptional on-road and off-road performance into a single iconic package. The one thing it can't do is consume fuel efficiently. Averaging just 14 mpg combined, the Gelandewagen is one of the worst-polluting passenger vehicles on sale in America.
That's about to change. The G-Wagen is going electric. Mercedes unveiled the Concept EQG in Munich in September 2021. And a production version is planned for 2024.
Here's what we know about the Mercedes EQG.
The Electric G-Class will be called the EQG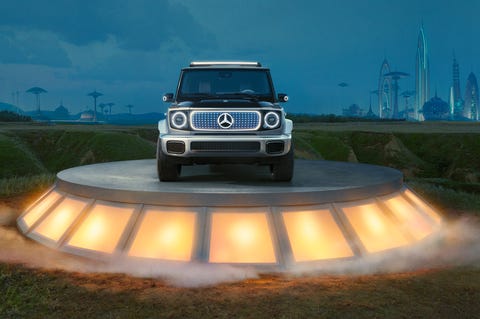 Mercedes is using "EQ" branding to delineate its EVs. Just as the company will launch EQS and EQE sedans, the G-Wagen equivalent will be the EQG. If naming the preview the Concept EQG was not enough of an indicator, Mercedes-Benz has filed trademark applications in Europe for EQG 560 and EQG 580.
The EQG will be based on the combustion G-Class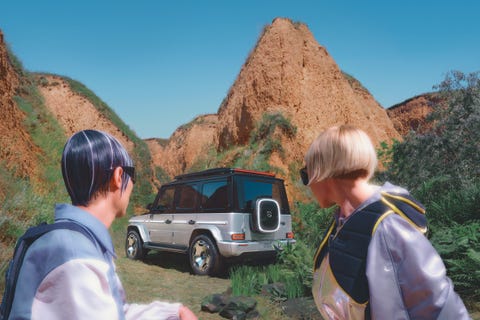 The EQG will use a quad-motor system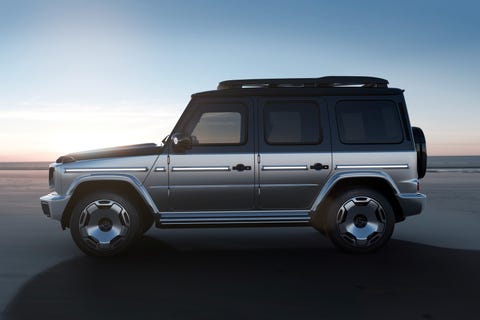 Mercedes has confirmed the EQG will pack a quad-motor system. Each motor will be able to offer high and low-range gearing. The motors will be able to simulate three locking differentials. And the entire power output can be sent to an individual wheel if needed. Compact motor packaging at the front will give the EQG a better turn radius than the combustion G-Class.
Mercedes has not confirmed power outputs or electric range yet. But at least one version will be able to match the G63 for off-road performance and top speed.
The Mercedes EQG will get next-gen battery tech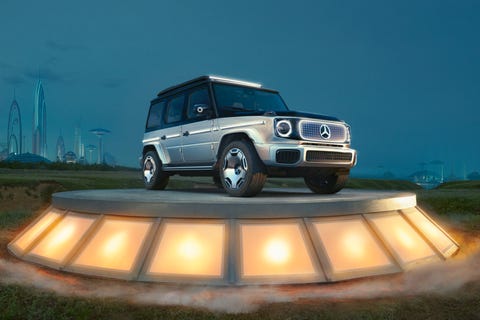 Mercedes announced that the G-Wagen will be their first vehicle to offer next-gen battery tech developed with the American firm Sila. The silicon anode chemistry batteries promise a 20-40% improvement in energy density — allowing a manufacturer to get the same range with a smaller pack or more range from a similar-size pack.
The technology should debut as an optional range-extended option for the EQG around "mid-decade."
The EQG may not have a rear-mounted spare wheel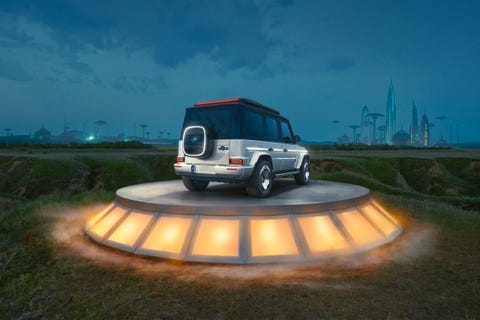 The Mercedes EQG will enter production in 2024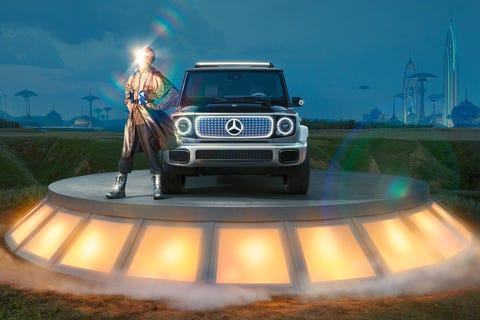 Technically, the EQG won't be the first electric G-wagen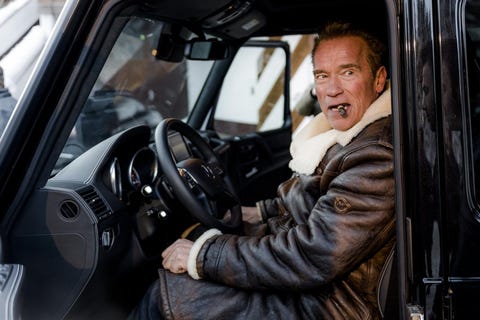 The 33 Electric Cars We're Most Excited to Drive in the Future