The 2024 Jeep Recon Electric SUV: What You Need to Know
Jeep's first electric car won't be a Wrangler, but it should be ready to hit the trail.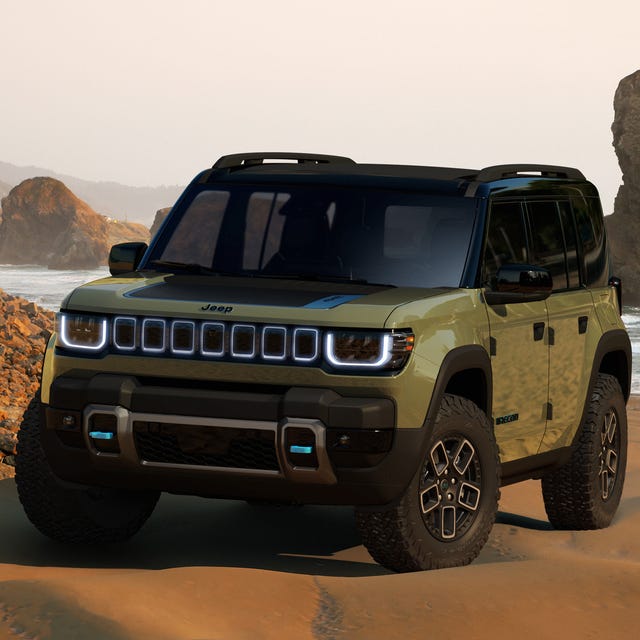 Jeep held its so-called "4xe Day" celebration — an event kicking off the next round of electrified vehicles from the brand — back last September. As part of the festivities, the brand unveiled the Recon SUV.
It's an all-new product, one that's all-electric and will be the first Jeep-branded EV to launch in America. And all indications are that it will be pretty off-road capable. The body looks slightly like the Wrangler, though the grille looks more Grand Cherokee-like.
Here's what you need to know about the new Jeep Recon SUV.
The Recon is not a replacement for the Wrangler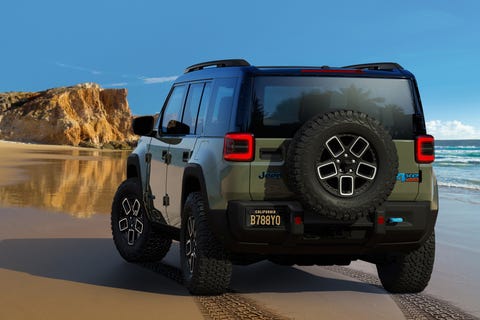 Jeep said the Recon is "inspired by the Wrangler." But despite the similar boxy shape, it's not a Wrangler, and it's not intended to replace the Wrangler.
Jeep has been toying around with wild concepts based on the current Wrangler. However, those concepts have not looked production-ready — we doubt Jeep will offer a two-door, 600-hp EV with a manual.
Having the Recon in the lineup would give Jeep more time and space to consider how to reinvent its icon for a new era. And not being the Wrangler also frees Jeep to explore sensible options like using an independent front and rear suspension.
The Jeep Recon will be Trail Rated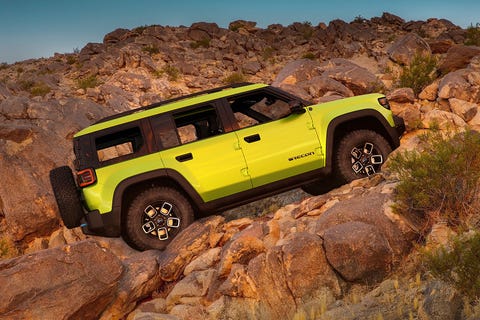 Jeep confirmed the Recon will receive the brand's Trail Rated badge. Off-road features will include Jeep's Selec-Terrain traction management system, e-lock axles, underbody protection, tow hooks and aggressive off-road tires.
The Jeep Recon will have Wrangler-style "open air freedom"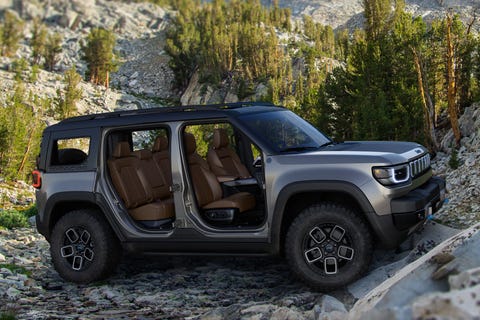 Jeep confirmed the Recon will feature removable doors and glass and a one-touch powertop. On the concept, at least, the side mirrors are still affixed to the door, unlike the Ford Bronco.
The Jeep Recon will arrive in 2024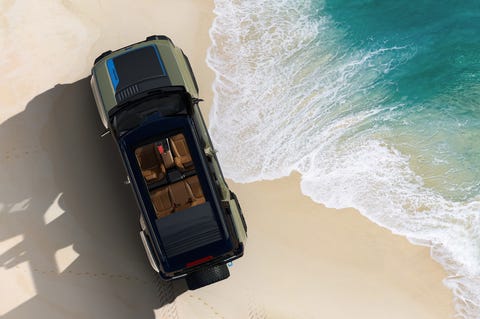 The 33 Electric Cars We're Most Excited to Drive in the Future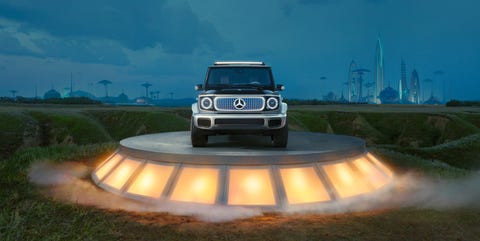 The next few years will be packed with new EVs. These are the ones that have us jazzed the most.