Is the Volvo V60 Cross Country the Ultimate Daily Driver?
The Cross Country isn't tuned for the Nürburgring; it's made for the crappy roads you actually drive on.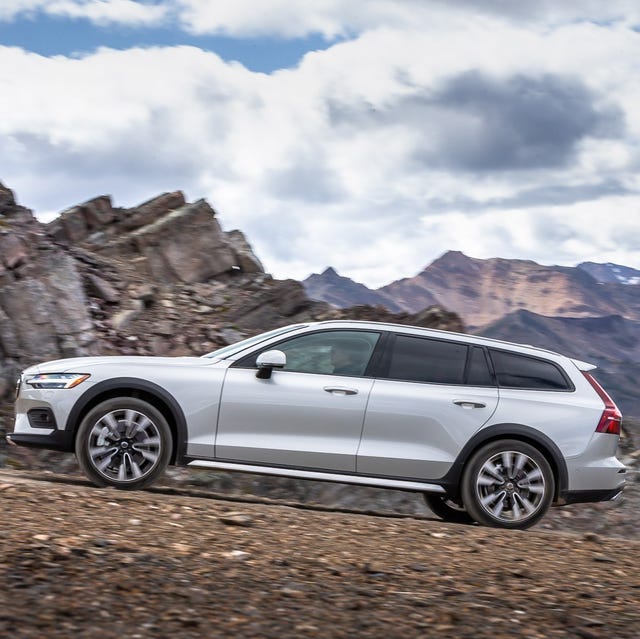 As one would suspect given its name, the Volvo V60 Cross Country is a version of the brand's smaller V60 station wagon that's ready to leave the pavement. Compared to the standard V60, the V60 Cross Country offers added ground clearance, a softer suspension, a bit of body cladding and standard all-wheel drive instead of front-wheel drive. That said, it's still definitely a wagon, and not a full-on SUV like the XC60.
Volvo loaned me a V60 Cross Country for a week, and I drove it around southeastern Michigan doing what most owners likely do: parental tasks. Here's what you need to know.
Is the Volvo V60 Cross Country new?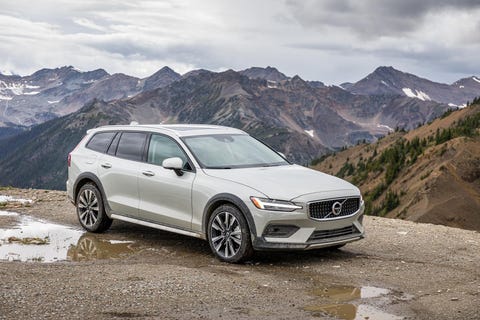 The V60 Cross Country is a direct response to our modern SUV-loving automotive climate. but it's been around for a few years. The current generation debuted in 2018; plus, Volvo introduced a Cross Country version of the previous generation back in 2015.
Why is the Volvo V60 Cross Country special?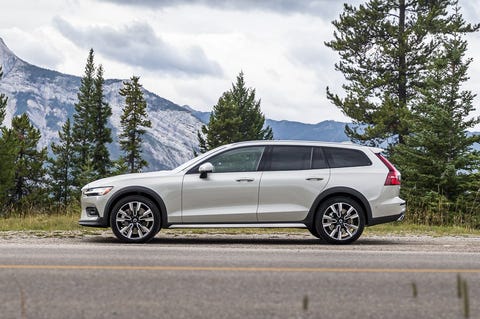 The V60 Cross Country offers a compelling marriage of Volvo's tradition – safe wagons — with Volvo's present, building plush, comfortable and stylish luxury SUVs. The Cross Country typically outsells the standard V60 three times over. And in the coming years, the Cross Country option may be the only Volvo wagon variant left.


How does the Volvo V60 Cross Country drive?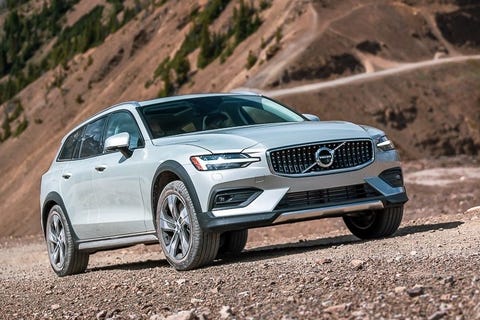 "Luxury car" too often means tuning fit more for the Nürburgring than normal driving. The V60 Cross Country, however, gets the balance right.
The wagon has one distinct superpower: absorbing the impact from ruts, potholes and rough terrain. It delivers a supremely supple ride, even on the pockmarked hellscape that is Michigan tarmac in late winter and early spring. And it somehow manages that give while retaining car-like handling and solid body control.
Volvo's T5 engine delivers some solid oomph, thanks to its 250 horsepower and 258 lb-ft of torque. You do take a fuel economy hit going Cross Country, but it's mostly in highway driving, which comes in at 31 mpg vs. the regular V60's 34 mpg.
To offer some high praise: I would daily drive a V60 Cross Country over the V60 Polestar Engineered, which I really liked but has a much firmer ride. It will be my entry of choice during the next Volvo Super Bowl promotion.

What's the V60 Cross Country interior like?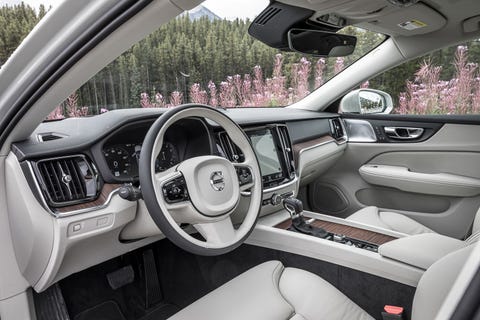 In short, awesome. Volvo builds some of the best car interiors out there, blending a minimalist design aesthetic with quality materials. My test vehicle went all-in on the seats with the Lounge package and other add-ons. I ended up with heated, ventilated and massaging Nappa leather front seats with power cushion extensions. Not too bad.
One thing to note about the V60 Cross Country interior? It's not that big. You may be picturing toting around kids, dogs and an assortment of gear in a practical Volvo wagon. If you plan to do that all at once, you should level up to the larger V90 Cross Country . The V60 Cross Country offers about 50 cubic feet of potential cargo space — less than the dearly departed VW Golf hatchback.
How much does the V60 Cross Country cost?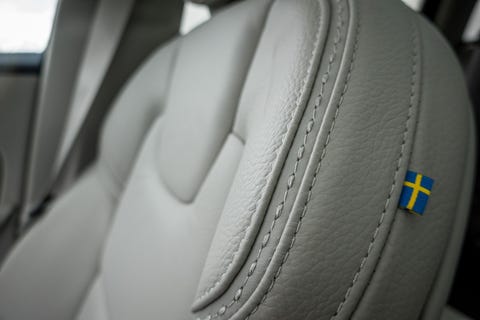 It's not cheap. The V60 CC starts at $46,545, a $4,500 premium over the standard V60. Mine leveled up to $57,290 with options, though you could do without the fancy seats and the $4,000 Bowers and Wilkins Premium Sound system if so inclined.
What are some V60 Cross Country alternatives?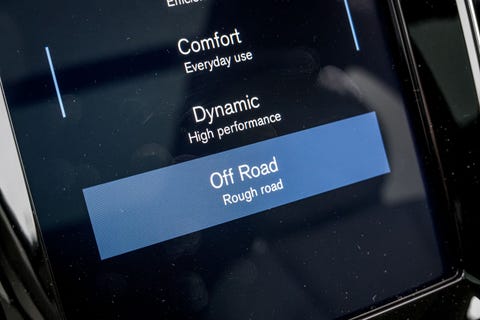 2021 Volvo V60 Cross Country T5 AWD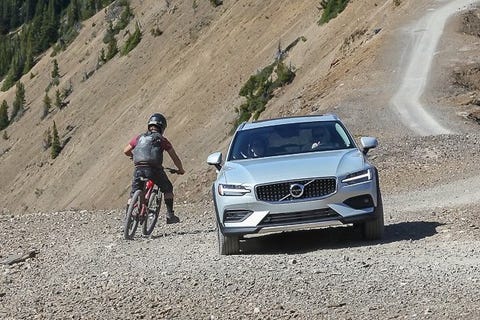 Powertrain: Turbocharged 2.0-liter inline-four; 8-speed automatic; all-wheel-drive
Horsepower: 250
Torque: 258 lb-ft
EPA Fuel Economy: 22 mpg city, 31 mpg highway
Seats: 5
The Best All-Terrain Tires You Can Buy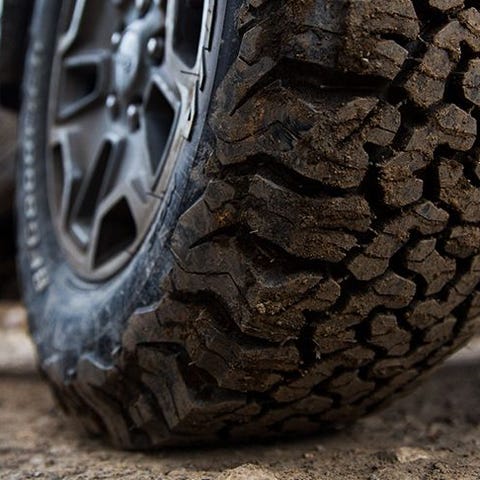 Because you should give your 4Runner or Gladiator the fancy rubber it deserves.
This content is created and maintained by a third party, and imported onto this page to help users provide their email addresses. You may be able to find more information about this and similar content at piano.io