The Volvo XC60 Recharge Hybrid Is Sort of Weird, But in a Cool Volvo Way
Volvo's compact crossover PHEV works phenomenally well, so long as you plan strategically.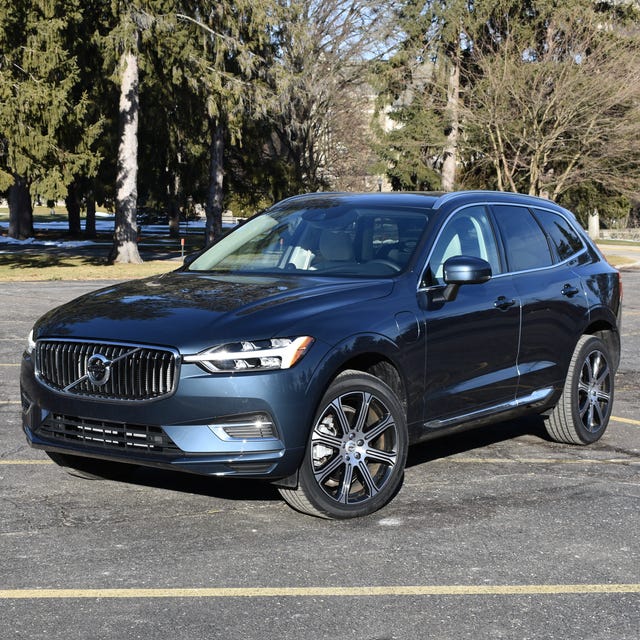 Recently, Volvo loaned me an XC60 T8 eAWD compact crossover for a week. At least, that's what it used to be named; under the brand's new terminology for 2021, it's called the XC60 Recharge. That sounds simpler — although the new nomenclature means you must make a note that it's a plug-in hybrid, unlike the full-electric XC40 Recharge. And be sure not to confuse it with the XC60 T8 Polestar Engineered, which is the same PHEv but packing about 15 more horsepower.
Is the XC60 Recharge new?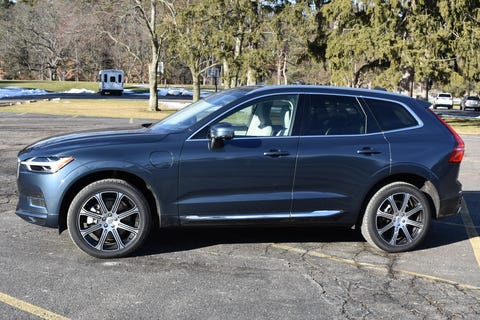 No. Volvo updated the XC60 back in 2017; the present PHEV model has been around since 2018.
Why is the XC60 Recharge special?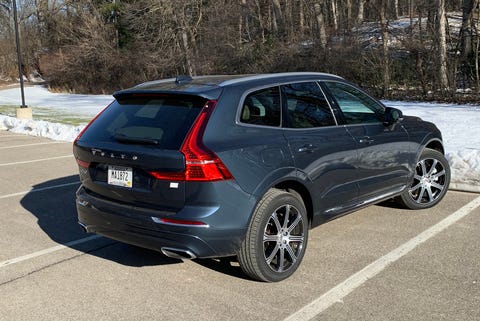 The XC60 is the default, Goldilocks Volvo in America. While Volvo emerged as a sedan and wagon company, we live in a crossover world; nearly 80 percent of Volvo's U.S. sales are SUVs. The XC60 gives you more space than the XC40, successfully distilling the zen-like feel of the XC90 into a smaller package.
In addition, the T8 eAWD — a turbocharged and supercharged 2.0-liter inline-four with an electric motor driving the rear wheels — is one of the oddest engines out there, which makes this car fun to talk about.
How does the XC60 Recharge drive?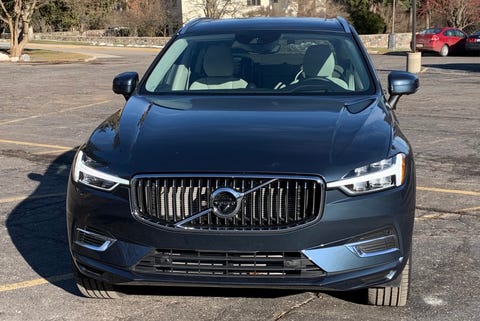 To drive the XC60 Recharge correctly, you must strategize. Typically, when I review cars, I block out an hour or two for an extended cruise, but Volvos with the T8 eAWD stink at that. If you plunk it into everyday hybrid mode, you drain the battery quickly and rumble home on the gas engine.
Most of my other driving is staccato, one-off trips. I hit the grocery store or pharmacy; I drop my son off at pre-school; I head to my parents' house for dinner. These are short, two to three-mile trips where I rarely exceed 30 mph, which are inefficient with a combustion engine. But with the XC60 Recharge, you can make those trips in EV mode, return home, put the Volvo back in the charger, and repeat as needed.
In effect, you have to accept that you'll have to rely on the gas more for longer trips. Still, I averaged out to about 34 mpg overall — substantially more efficient than the XC60 with the T6 gas engine.
Hearing 400 hp and 472 lb-ft of torque primes you to expect an absolute tire-shredder. And the XC60 Recharge can, if you're so inclined, haul ass off the line. But most of the time, it's pure Volvo: refined, quiet and competent, but not especially sporty. And like pretty much every Volvo, it's incredibly safe, earning the coveted IIHS Top Safety Pick+ designation.
These 5 Cars Were Named Best in the World in 2021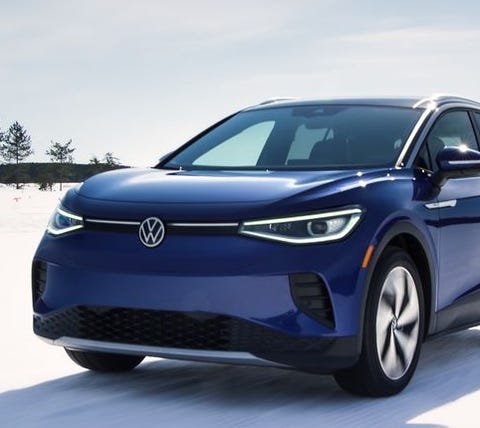 It was a good day for German manufacturers.
What's the XC60 Recharge interior like?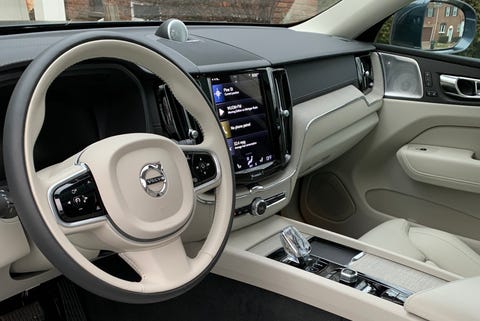 Serene. Volvo excels with its Scandanavian minimalist design aesthetic, which means everything feels spacious and uncluttered. I drove the Inscription trim, where Volvo adds quality materials like genuine driftwood inlays and perforated Nappa leather. It's a relaxing place to spend time, which you want in a luxurious family SUV.
That said, the crystal PRND shifter still reads as discordantly flashy. And navigating through multiple windows on Volvo's touchscreen to do what should be simple things results in anything but spa-like relief.
How much does the XC60 Recharge cost?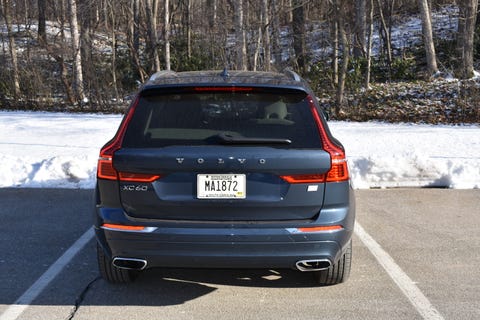 The XC60 Recharge starts at $53,500. It sits between the base XC60's $41,700 MSRP and the Polestar Engineered's eye-popping $72,845. My tester's Inscription trim was substantially pricier, jumping to $64,095.
What are the alternatives to the XC60 Recharge?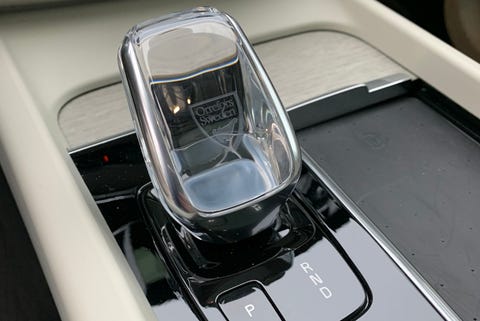 The Most Important Pieces of Gear You Need for Car Camping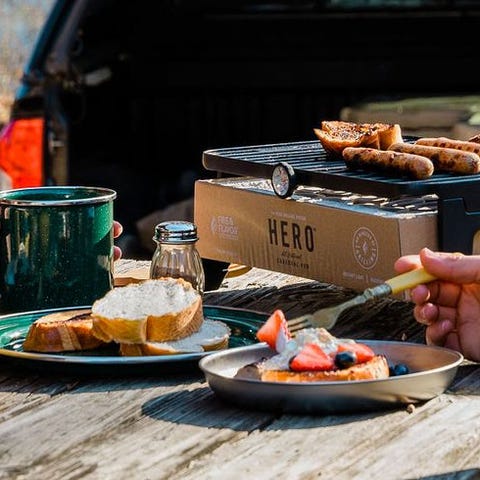 Car camping makes getting away easy as pie. These items make it even tastier.