The Ford Mustang Mach 1 Is a Sportier 'Stang That Deserves a Stick Shift
Ford's new middleweight Mustang is a blast...but it'd be even better with a manual gearbox.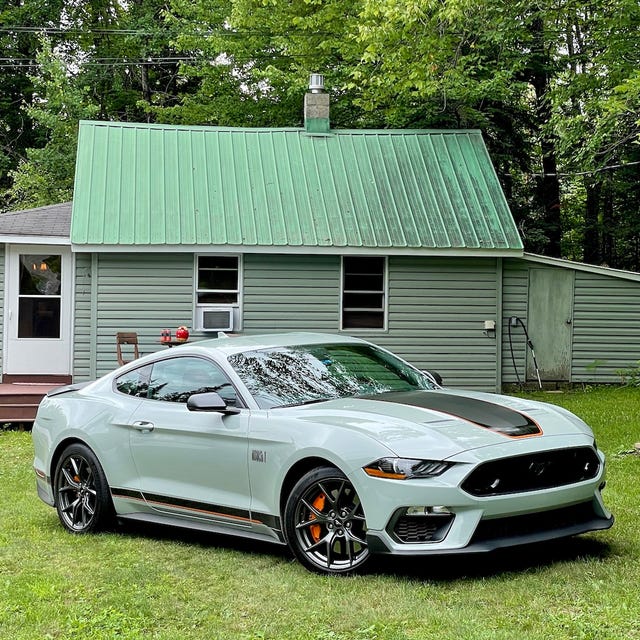 When Ford's PR folks sent over the window sticker for the Mustang Mach 1 that was set to be dropped off at my first door, the first thing I did was check to see what sort of gearbox it had. The second thing I did was sigh. My otherwise-wonderfully-specced tester would be arriving with a 10-speed automatic sending power to the rear wheels, not the six-speed manual that comes standard.
Sure, the automatic received its fair share of changes for Mustang Mach 1 duty: the torque converter has been upgraded and reprogrammed for more aggressive operations, and there's a second air-to-oil cooler. But the Mach 1's manual gearbox is sourced from the excellent Shelby GT350, which has gone off into that good night for the 2021 model year. Also, well...it's a V8-powered Mustang. If there's one car that deserves to have its engine wound out through a manual transmission even if it compromises overall performance in the name of driving fun, it's an eight-cylinder 'Stang.
After a long weekend of driving to (and around) the empty winding roads of the Adirondacks and back again, I can decisively say the Mach 1 is indeed a delightful machine to whip around — not just straight-line fast, but a well-rounded performance machine. I just wish my left leg had had more to do.
What is the Mustang Mach 1?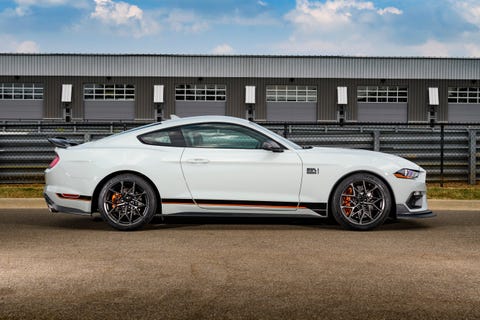 The Mach 1 (not to be confused with the Mach-E, which is a very different proposition) is the middleweight contender in the Mustang's lineup, performance-wise — wedged between the welterweight Mustang GT and the heavyweight Shelby GT500. It's also a de facto replacement for the Mustang Bullitt, with which it shares its 480-horsepower and 420-lb-ft output.
But the Bullitt didn't get all the performance goodies that Ford scooped out of the Shelby bins for use in the Mach 1. The GT500 contributed its rear axle cooling system, toe link and diffuser; from the now-defunct GT350 came its front and rear subframes, intake manifold, engine oil cooler and oil-filter adapter. (And, of course, its six-speed manual.) In other words: Ford packed the Mach 1 with the goodies needed to help it not just survive track usage, but thrive under it.
What's this Mustang like to drive?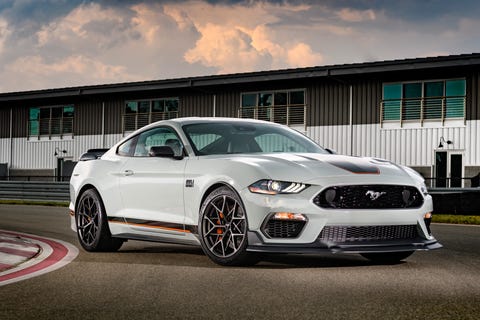 Perhaps unsurprisingly, a hoot. My complaints notwithstanding, the 10-speed auto is actually an excellent partner for the V8 — happy to loaf around in high gear to save gas much of the time, but start dialing up the intensity, and it starts clicking off rapid-fire shifts and working hard to keep the engine in the thick of the powerband. With all that power under the hood, achieving super-legal velocities is damn easy.
Holding them through the turns is also damn easy. The sixth-gen Mustang may not have the inherently exceptional chassis that the Camaro does, but Ford's done yeoman's work for the Mach 1 tuning it to be a comprehensive performer for winding roads and race tracks: staying flat, responding quickly and accurately, gripping like hell, remaining balanced even when the grip gives up. (All those Shelby parts aside, in the real world, it's a hair better than the old Mustang GT PP2, which likely explains why that performance-minded trim was axed once the Mach 1 showed up.)
What's the Mach 1 like to live with?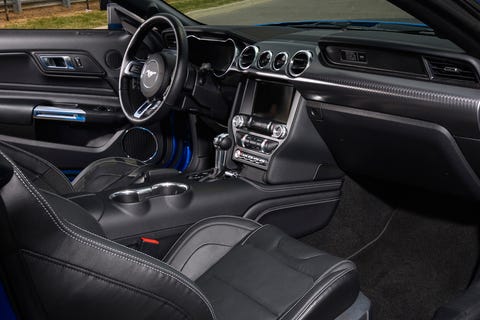 Pretty much like any other Mustang inside: a blend of retro design cues and modern screens, with comfortable seats and easy-to-use controls surrounded by lots of black plastic. If you're expecting an interior commensurate with a $53,000-plus car from Mercedes or Acura, well, you'll likely be a tad disappointed — but the money is going towards the go-fast bits, not the frippery. Still, the seats are great on long hauls, the digital instrument panel remains one of the best in the business.
While it not be as wild or impractical as some of the other cars of similar price and performance — your base-model Caymans and Corvettes and so forth — living with a Mustang does remain a tad less utilitarian than, say, a Honda Accord. That lip spoiler requires extra care when mounting driveways and gas station ramps, and the rear "plus-two" seats are so dramatically shaped by their cushions and tricky to access, you'll probably wind up throwing far fewer things back there than you think you will when you're trying to sell your partner on the car's versatility at the dealership. ("But honey, it's a four seater!")
Still, if you're looking to find a good all-around performance car that's made for both street and track use but is also fairly usable in the day-to-day grind, the Mustang Mach 1 is very much worthy of consideration. Just, y'know...get the stick.
The 2021 Ford Mustang Mach 1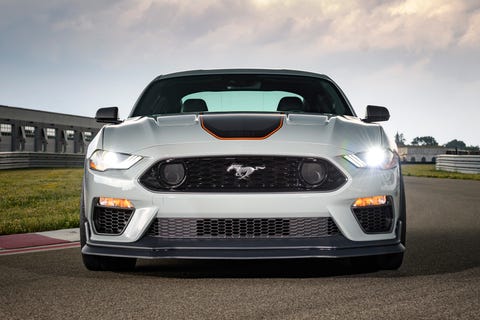 Base Price / Price as Tested: $52,915 / $59,390
Powertrain: 5.0-liter V8, six-speed manual or 10-speed automatic, rear-wheel-drive
Horsepower: 480
Torque: 420 lb-ft
EPA Fuel Economy: 15 mpg city, 23 mpg highway
Seats: Two adults and two small children / medium dogs / large cats
The 16 Best Cars to Buy in 2021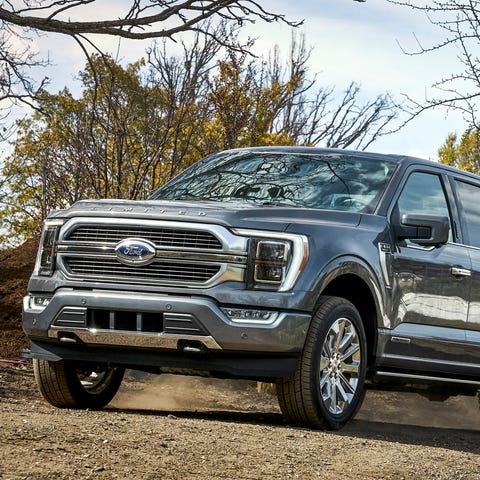 The results may surprise you.