The 2021 Karma GS-6 Proves What Is Dead Can Never Die
It may have died off already, but this sexy plug-in hybrid refuses to go away.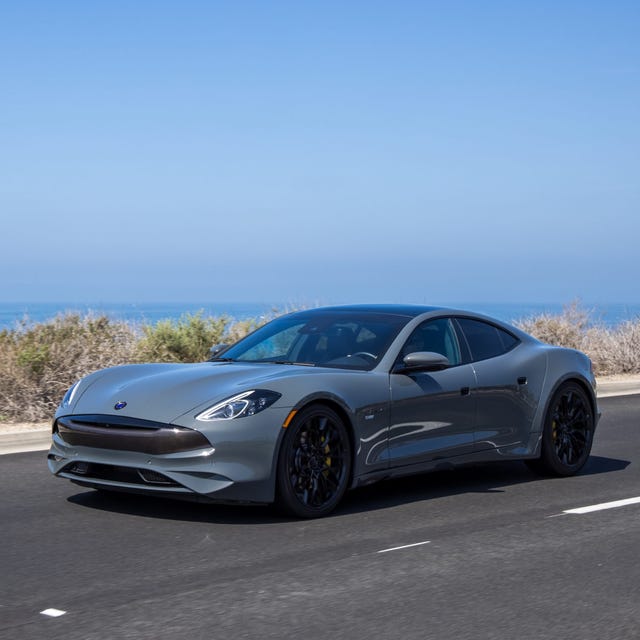 Once upon a time, there was a car called the Fisker Karma, and it was the future. When it first burst onto the scene back in early 2008, electric vehicles still seemed like a distant dream — battery technology simply couldn't pack enough power to give real cars decent range or power. Plug-in hybrids, however, seemed like an excellent bridge between the internal-combustion now and the electric-powered tomorrow — and with gas prices climbing faster than the still-operational space shuttle, the time seemed right to find ways to pump up automotive fuel economy.
Enter Henrik Fisker. A designer who'd penned such iconic cars as the Aston Martin DB9 and BMW Z8, he'd branched out on his own (well, with some help from business partners and investors) to create Fisker Coachbuild, which turned BMW 6 Series coupes and Mercedes-Benz SL-Class convertibles into bespoke vehicles with new lines penned by the design master.
The market for rebodied $200,000+ versions of $70,000 cars perhaps not being what they'd hoped, this, in turn, quickly gave way to Fisker Automobiles, a standalone automaker that quickly rolled out their first product at the 2008 North American International Auto Show: an impossibly sleek plug-in hybrid luxury sedan called the Fisker Karma, which combined a range-extending four-cylinder with a 20.1-kWh battery and two rear-mounted electric motors to create 403 horsepower.
In the immediate years after that, the future seemed bright for Fisker Automobiles. The company received a loan of more than half a billion dollars from the U.S. government; none other than Joe Biden showed up to help the company take over the former General Motors assembly plant in Wilmington, Delaware. The first cars started reaching streets in July 2011, to generally positive feedback from the critics.
Then the Karma's positive karma flipped its polarity. Problems with its battery supplier, A123 Systems, forced not one but two recalls before A123 went belly-up like an electrocuted trout, leaving Fisker high and dry and forcing a five-month stop to production. The feds closed the tap after less than 40 percent of the original loan amount had been withdrawn, citing issues over the loan conditions. Superstorm Sandy took out more than 300 cars sitting at port in Newark; 16 of those burned to a crisp after the flooding seawater shorted out one car's battery and the flames spread. Come March 2013, Henrik Fisker — who'd since been bumped from CEO to executive chairman in favor of a revolving door of industry execs — went all Scarface in Half Baked and left the company he'd started less than six years before.
As it turned out, though, the Fisker Karma was also the car that was too pretty to die. When Fisker (the man) left Fisker (the company), the latter quickly folded, filing for bankruptcy in late 2013; a Chinese auto parts company named the Wanxiang Group quickly swooped in and bought up the remains, but since Fisker (the man) had made off with the rights to Fisker (the trademark) in the bankruptcy and split, Wanxiang instead turned the car's model name into its make and rebranded the Fisker Karma as the Karma Revero.
The Revero, upon first arrival in the U.S. in 2016, wasn't all that different from the Fisker version that preceded it; the styling had been subtly tweaked to reflect the new electric car zeitgeist (i.e. it got a Tesla Model S-style "grille") and the technology was updated here and there. (Also, iconic auto exec Bob Lutz spun up a small company to turn the Karma into a Corvette ZR1-powered hot rod, but that's neither here nor there.)
Bigger changes would come for the 2020 model year, when the Karma Revero GT showed up with the BMW i3's turbocharged three-cylinder engine replacing the ancient Pontiac Solstice GXP-sourced GM turbo four that the car had used as a range extender up to that point; combined with a bigger battery and new electric motors, power was raised to 536 horses and electric-only range rose to a claimed 80 miles.
Which brings us here, to 2021, where the Karma has returned yet again as the Karma GS-6. Mechanically, it's the same as that Revero GT, but the biggest difference is the price; while that car started at $135,000, the GS-6 kicks off at $85,700, putting it in line with an entry-level Tesla Model S or a bare-bones Porsche Taycan.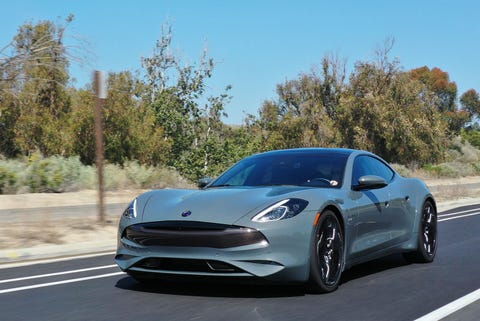 Uh, did you read the above?
In all seriousness, though, you will be asked that a lot — along with "what is that?" and "who makes it?" Henrik Fisker is no slouch; the GS-6's design grabs eyes as well today as it did nearly a decade and a half ago when it first broke onto the scene.
What makes the Karma GS-6 special?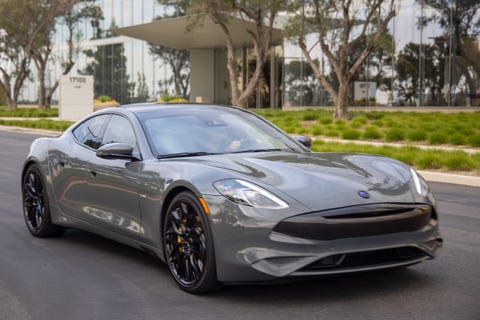 The looks, first and foremost. The proportions of the GS-6 give it unmistakable presence, much like...well, the BMW Z8 and Aston Martin DB9. The front end is admittedly a matter of personal taste — I can't unsee a slight resemblance to a feeding whale shark — but it's certainly distinctive, as is the rear view — and the profile looks like what you pictured sport sedans to be like as a kid.
It's also special in the fact that it's a plug-in hybrid. Back when it launched, that was rare because it made it among the more environmentally friendly vehicles in its class; these days, it makes it rare because pretty much everyone else has already leaped ahead to pure electric vehicles. Still, while Teslas and Taycans and Mach-Es and so forth may match or beat the GS-6's range even without gas, the Karma retains the biggest advantage gasoline still has over electrons for long trips: it only take five minutes to add 200-plus miles of range.
Finally, there's its rarity. Though the car may have been around for a decade, there've never been more than a few thousand on the road at any given time, which means few people have had a chance to see one — and even if they have, its revolving names mean those who have seen one in the past might not know what it is. As such, there's plenty of interest; I got more random questions and impressed reactions to the GS-6 than I did in the Ferrari 812 GTS.
What's the GS-6 like inside?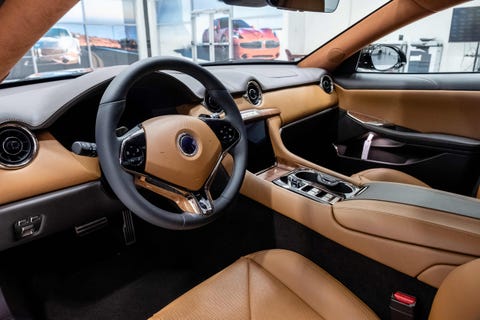 Distinctive and luxurious. The leather trim feels every bit what you'd want from a high-end vehicle, and while fit and finish might not be quite the equivalent of what you'd find in a mass-scale luxury car, it certainly never feels cheap. At $130K, I might take umbrage; at close to half that price, it's much easier to digest.
Plus, in a world full of increasingly-shared, heavily commoditized automotive tech, the Karma's distinctive infotainment system and instrument panel layout is a refreshing change. The interface is rich with colorful, angular graphics that look yanked from a sci-fi movie, yet never veer into the realm of form-over-function. It's intuitive yet original, and surprisingly enjoyable. (And hey, if you really don't like it, the GS-6 packs Apple CarPlay and Android Auto.)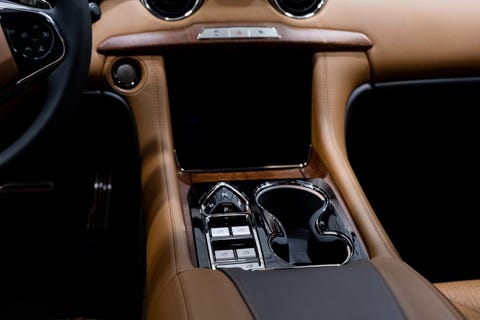 Space, though, is not the GS-6's strong suit. It may have a wheelbase nearly as long as an S-Class, but the giant battery, which rides up the middle of the cabin like a lithium-ion wedgie, pushes the occupants to the sides, the classic proportions of the long hood pushes the cabin way back, and the elegant roofline pushes the ceiling way down. The front seats are reasonably roomy, but the rear two are effectively little more than parcel shelves.
What's this Karma like to drive?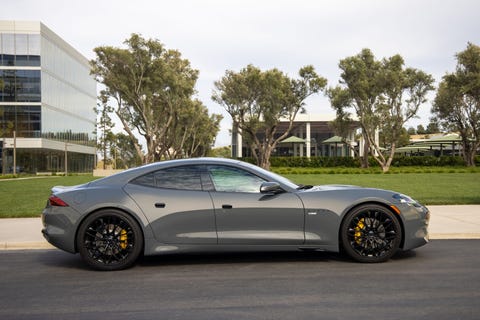 It's not a sport sedan, if that's what you're wondering. Like many a PHEV, the GS-6 is a beefy ride, weighing in a bit north of 5,000 pounds even before any people climb aboard. Still, the centrally mounted battery pack helps give it decent weight distribution, and all the weight is low enough to keep the center of gravity down far enough to make turn-in feel nimble and immediate.
By today's arguably absurd standards, 536 horsepower is mid-pack for a car of this size, shape and market positioning. Yet sending it all to the rear wheels alone — especially via dual electric motors — means the traction control needs to stay vigilant in keeping wheelspin in line off the line. Once you're rolling, though, that instantaneous reaction makes passing a blast.
But it's just as fun — albeit in a different way — to try and eke out as much distance as possible from the battery pack, driving conservatively to watch the range meter drop as slowly as you can. That's the surprising value-add of EVs and PHEVs: by gamifying range, it encourages you to drive more efficiently...at least, until the allure of all that torque proves too much.
What does the Karma GS-6 compete against?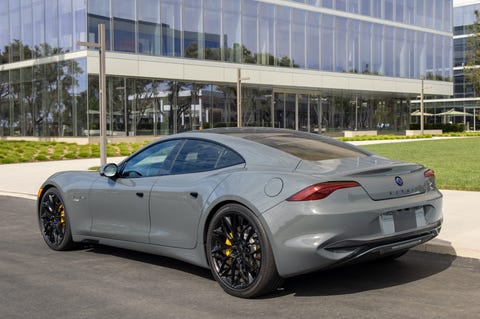 Well, Karma certainly wants people to think of it as a Model S competitor; after all, Elon Musk's first sedan was the car that was positioned as the Fisker Karma's direct foe back when both were new in the early Aughts and the Model S only went 200-260 miles on a charge.
Tesla, though, has evolved quicker than turtles doused in radioactive ooze in the last 10 years, whereas the GS-6's evolution seems practically crocodilian by comparison. Anyone looking for bleeding-edge technology, ludicrous acceleration, groundbreaking EV range or brand appeal — four of the biggest reasons people go Tesla — likely aren't going to be wowed by a PHEV from a little-known company. (The upcoming all-electric GSe-6 that'll offer a claimed 300 miles of range may do better at winning those folks over, but Tesla has already moved the bar so far down the field, even it will seem a bit behind the times when it arrives.)
This Karma will, however, likely woo buyers who want something that will stand out of the crowd. In tony hamlets like Beverly Hills and Southampton, having something glamorous in your driveway often matters simply for the sake of appearances — and the GS-6 draws eyes like no other car in its price range. The fact that it also can handle the vast majority of daily drives without using gasoline and still knock out lengthy road trips with minimal stopping? Well, that's just gravy.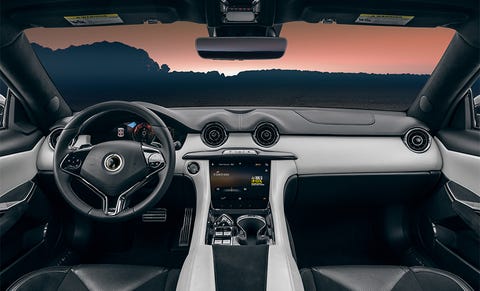 Base Price: $85,700
Powertrain: Turbocharged 1.5-liter inline-three + 24.6-kWh battery + dual electric motors; single-speed transmission; rear-wheel-drive
Horsepower: 536
EPA Fuel Economy (gas + electric): 62 mpg-e combined
EPA Fuel Economy (gas only): 22 mpg combined
Seats: Four, but not as well as you'd think
The 16 Best Cars to Buy in 2021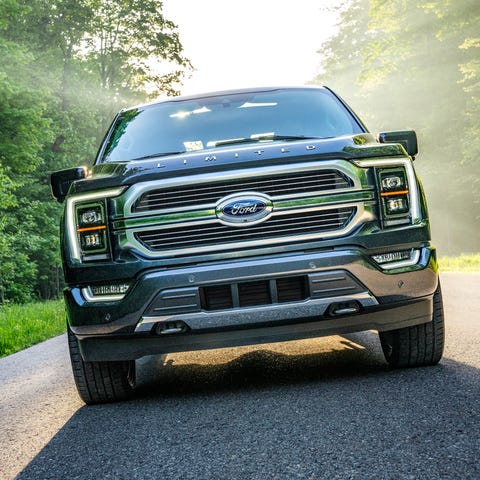 The results may surprise you.
This content is created and maintained by a third party, and imported onto this page to help users provide their email addresses. You may be able to find more information about this and similar content at piano.io