Everything You Need to Know About the New Tesla Model S
More range than anyone needs, insane gaming power...and a Knight Rider steering wheel.
Tesla operates more like a tech company than an automotive one, so normal industry language about "mid-cycle refreshes" does not apply; the company generally rolls out updates and changes whenever it wants, usually with little warning.
On January 27th, however, Tesla revealed that it has given its flagship Model S its most substantive upgrade since it went into production. The company claims the Model S is now the world's most aerodynamic production car. It received a much-needed interior overhaul, and added more range.
Here are the four biggest things you need to know about the new Model S.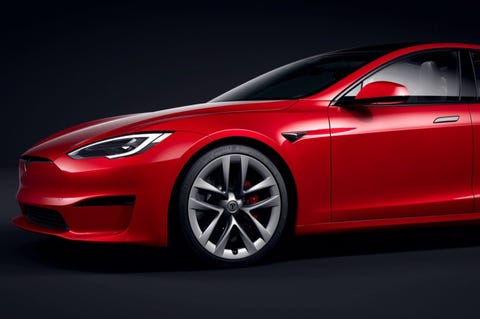 The Model S has gone to Plaid
The Model S now offers a Plaid performance trim that starts at $119,900. It adds a third motor that results in a claimed 1,020 hp, a 2.0-second 0-60 mph time, a 200 mph top speed and 390 miles of range. Dor $139,900, Plaid Plus will get you a claimed 1,100 hp, a sub-2.0-second 0-60 mph time and 520 miles of range.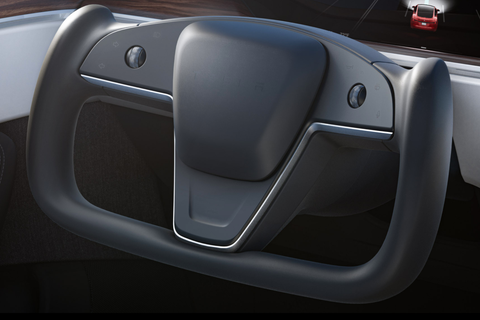 The Model S has a Boeing-style steering wheel
Tesla depicted the Model S interior with a yoke-style steering wheel, similar to KITT from Knight Rider. While often found on commercial airplanes, a yoke is not a common design for automobiles, as it would seemingly get unwieldy when you do anything past a quarter turn.
There are no stalks behind the wheel for headlights, turn signals or anything else, either. All those features are instead controlled by almost-invisible, oddly-placed capacitive touch buttons on the yoke's handle. (It's not yet clear whether a traditional wheel will also be available.)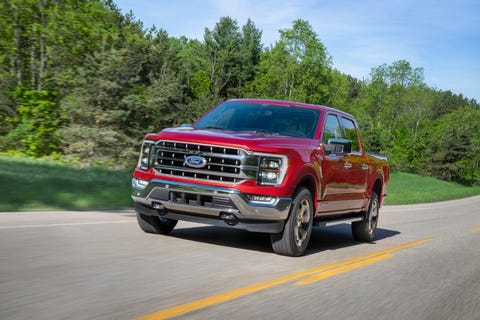 The 16 Best Cars to Buy in 2021
Kelley Blue Book has released their best cars to buy awards for 2021. The results may surprise you.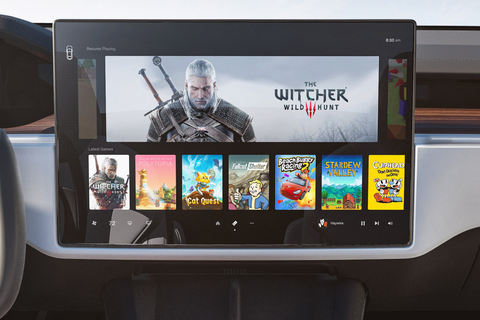 The Model S will be great for gaming
The new Model S includes a 17-inch cinematic display. Tesla says it has 10 teraflops of processing power, on par with modern gaming consoles. (The screen shows it being able to play "The Witcher" in the demo pictures.) A smaller rear display will let you game from the back seat, though the low placement of the screen (in the back of the center console) makes it seem like use in motion could result in motion sickness.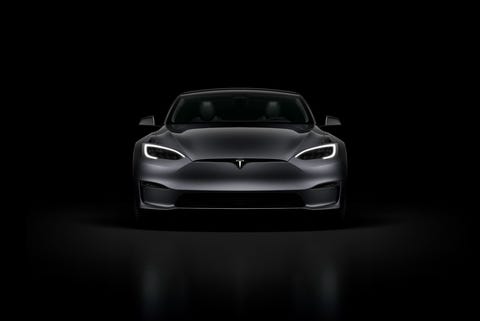 Options are few, but pricey
Other manufacturers have hit peak accessorization, but Tesla has gone for simplicity. The Model S comes in white as standard; if you want black, silver, blue or red, it's a $1,500 option. You can switch from black to a white or beige interior for $2,000, and level up from 19-inch to 21-inch wheels for $4,500. Full Self-Driving — which the fine print notes is not yet actually full self-driving — is $10,000 extra.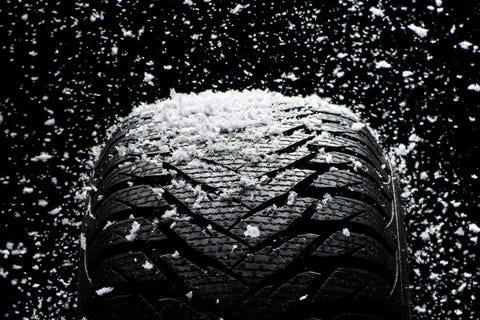 The Best Winter and Snow Tires You Can Buy for 2021
We picked the best tires to help you stay mobile through the winter months.