The 2023 Subaru Solterra Is the SUV the Brand Desperately Needs
But...there's one big catch.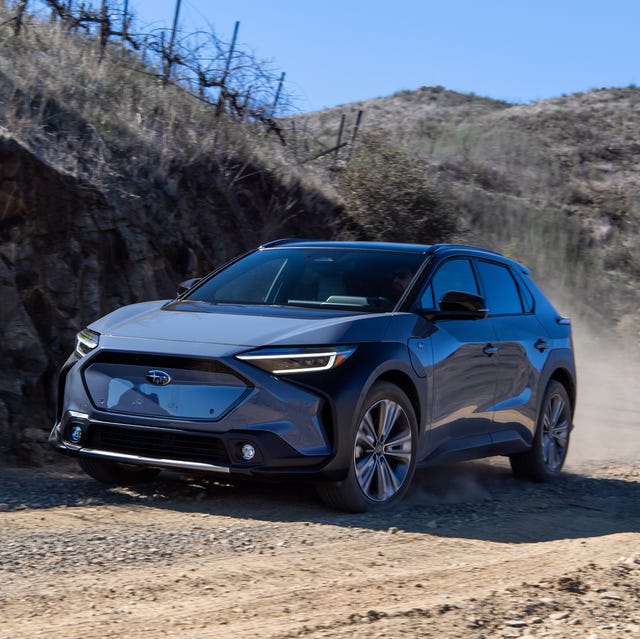 This week at at the Los Angeles Auto Show (now officially called AutomobilityLA, but, uh, no one calls it that), Subaru unveiled its first electric vehicle: the Solterra. The Solterra is a compact crossover twinned with Toyota's first EV, the bZ4X. On paper, it looks like the vehicle many Subaru customers will want: a familiar-feeling Subaru crossover that just so happens to be electric. Like when Subaru added the three-row Ascent, the Solterra should be an addition that keeps eco-conscious but otherwise loyal Subaru buyers in the family.

The Solterra comes standard with all-wheel drive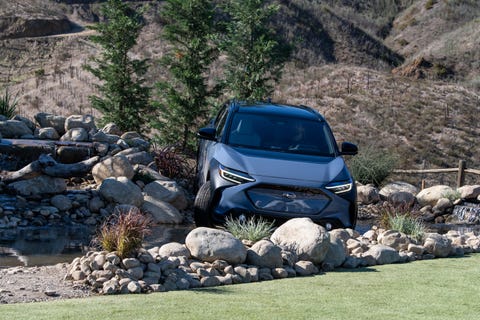 The Japanese-spec Solterra comes in FWD and AWD versions, as does the Toyota bZ4x. But Subaru is only selling the AWD version in the U.S. The dual-motor AWD system delivers 215 horsepower and 248 lb-ft of torque.
The Solterra should be very Subaru-like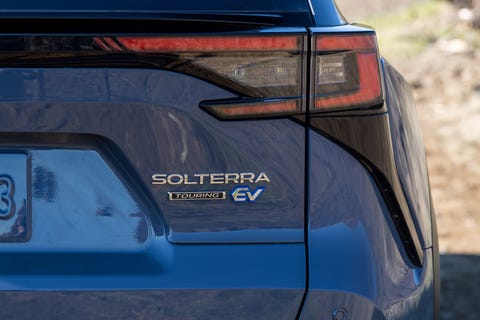 The Solterra should have many of the features that make Subarus popular. It runs on the same platform as the other Subaru crossovers, which should give it similar handling and does give it access to Subaru's suite of safety technology. When you hit the trail, the Solterra offers Subaru's X-Mode system and 8.3 inches of ground clearance. And it's relatively practical for an EV, with up to 30.3 cubic feet of cargo space behind the rear seats.
But the Solterra's range may be disappointing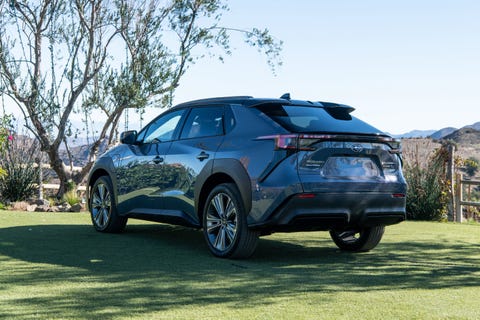 Subaru estimates that the EPA will rate the Solterra at "more than 220 miles" — a figure that leads us to assume the brand expects it'll be below 230, or else they'd have led with that number. That should be enough for daily urban and suburban driving with the ability to top up using Level 2 home charging at night. But that number is on the low side for a road trip — especially if you're going to store gear on a roof rack and reduce efficiency further. And it doesn't sound as though the Solterra's fast-charging times will be that impressive, with the brand promising it will charge to 80 percent in "under an hour."
The Solterra arrives next year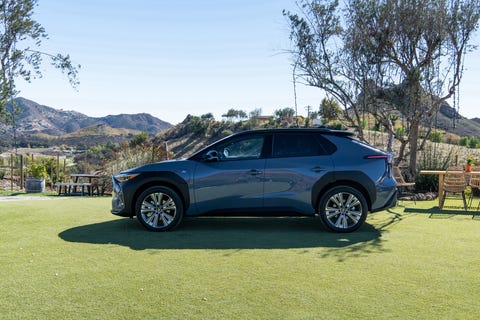 Subaru says the Solterra will go on sale in mid-2022. There's no word yet on how much it will cost; however, having standard AWD may push it a bit above the base price for the bZ4X. We would bet it'll be significantly more expensive than the Crosstrek PHEV, which starts at $35,345.
The 2024 Toyota Tacoma: Here's Everything You Need to Know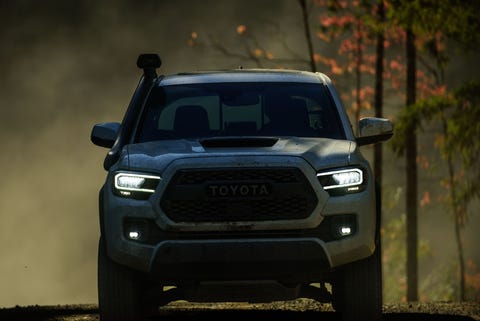 What we know so far about the most-eagerly-awaited midsize truck.