I'm Kind of Obsessed With the Cadillac CT4-V Blackwing
The CT5-V Blackwing may have the lead in specs, but this Caddy channels sport sedan greatness in a different way.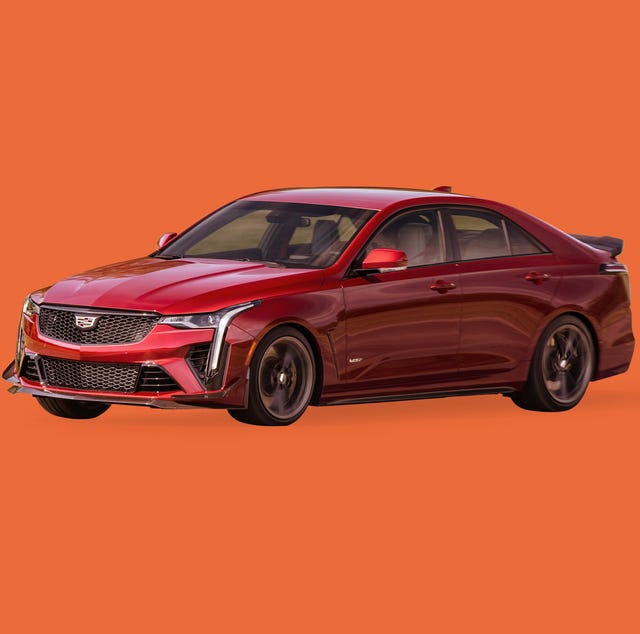 Full disclosure: the Cadillac CT5-V Blackwing is a dream car of mine. I'm an unabashed lover of manual gearboxes, large-capacity V8s, crisp handling, ample legroom and a good deal, and Caddy's son-of-CTS-V delivers all of those in spades.

I also happened to have the luck — good, bad, ugly or otherwise — to test the CT5-V Blackwing before I drove its smaller sibling, the CT4-V Blackwing. (Granted, it was under less-than-ideal conditions, but still.) Unlike with my whiskeys, I usually like to start with the least-potent member of a car family and work my way up. Start from the bottom, and each rung is a new level of pleasure; start from the top and go down, and you run the risk of finding each new step a letdown.

So suffice it to say, I was genuinely a little shocked to discover just how much I wound up loving the smaller, less powerful CT4-V Blackwing.