The Best Truck Soft Toppers You Can Buy
The most versatile bed cover option.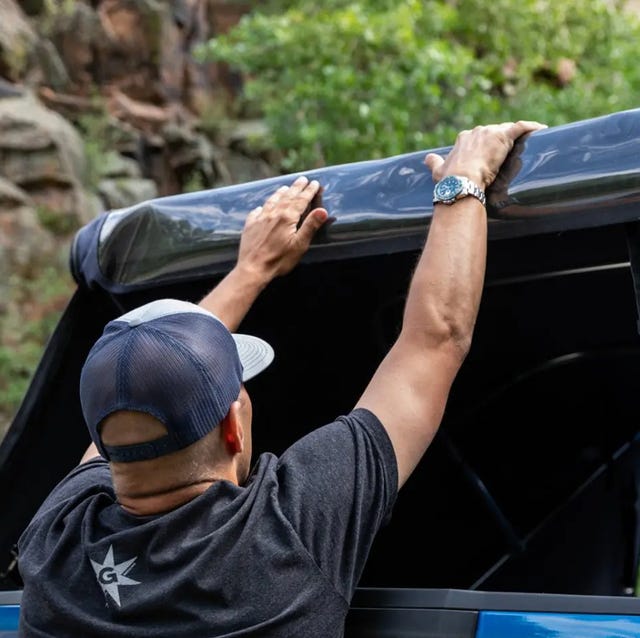 "Just throw it in the truck" is probably a phrase you say with a little pride when toting oversized gear. And while we all love the options that our beloved truck beds provide, sometimes you feel like your stuff could use a little protection from the weather, debris or even the wondering eye of a thief (out of sight, out of mind — right?). That's where a truck soft topper comes in.
---
Why buy a truck soft topper?
---
Soft toppers are versatile and wallet-friendly
There are plenty of options to keep your bed cover, but the soft topper will be the most versatile. While the sleek tonneau covers are convenient, your bed becomes a glorified trunk because of the sacrificed height. Then there are the hard top camper shells, which are great when you think about permanency as they will provide the best security and durability but become a hassle if you want to remove and store the top frequently. That is not even to mention the dent it will leave in your wallet.
A definitive feature of these soft top bed caps is that you can easily remove them on the go to utilize your open-air bed fully. It will keep your gear out of the elements while not having the commitment or investment of a hard top. This feature allows you to keep your camping gear under some cover and then fold it down when you are on a Home Depot run that requires some taller storage. Or, maybe you want your work truck to look more professional with all your tools and equipment at the job site. If nothing else, a well-ventilated soft topper can be a safe place for your pup to ride along with plenty of room.

Easy installation
Due to some impressive engineering, no drilling is required for any of these tops. They use rails, clamps or straps to keep things tight and secure. While it will take an hour or two to mount, that is the most time you will invest during your ownership.

---
What to look for in a truck soft topper
---
Materials and construction
While these options are all weather-resistant and have UV protection, some may not have quite as good of a seal from the elements. This could cause some minor leaking around the corners of your bed, but your stuff won't be getting soaked by any means. There are also seem sealers available that you can use during your installation process on the sewn edges as just another layer of protection to ensure longevity.
Modularity
With versatility being at the forefront of the soft topper industry, how you plan to customize your setup might impact the brand you choose and the accessories they produce to go along with it. If this is the first step in building out your truck, you will want to keep your options open for possible roof racks, camping accessories and alternative windows.