The New Honda Pilot Is Handsome, Burly and Coming for the Kia Telluride
Trailsport isn't just an appearance package here.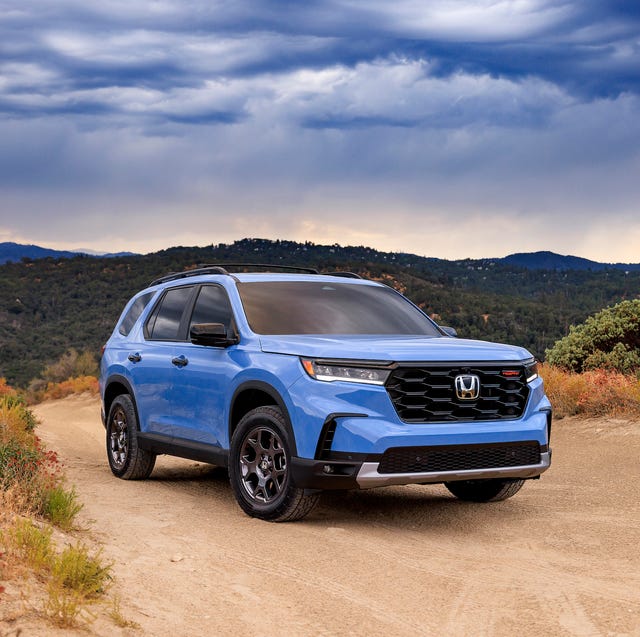 The Pilot is Honda's largest three-row midsize crossover. It was getting up there in years — the current model debuted for the 2016 model year — and facing stiff, competition like the Kia Telluride.
So it's a good thing that Honda just announced it is giving the Pilot a much-needed overhaul for the 2023 model year. The new Pilot should feel a bit less sad with its boxy new looks, enhanced off-road capability and sportier driving dynamics.
The Pilot sticks with a V6 engine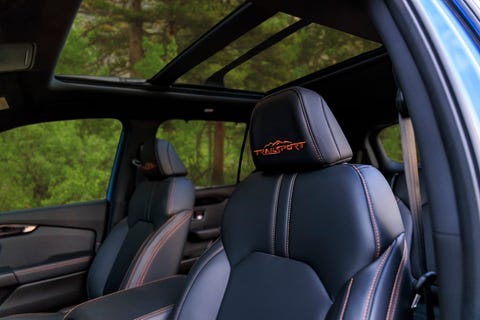 Honda isn't reinventing the Pilot powertrain with electrification. It sticks with a 3.5-liter V6, though Honda says it's a redesigned version that will put out more power, 285 horsepower instead of 280 hp. The Pilot levels up to a new 10-speed automatic transmission, and Honda's second-gen torque vectoring AWD is available.
The Pilot should look — and drive — a lot better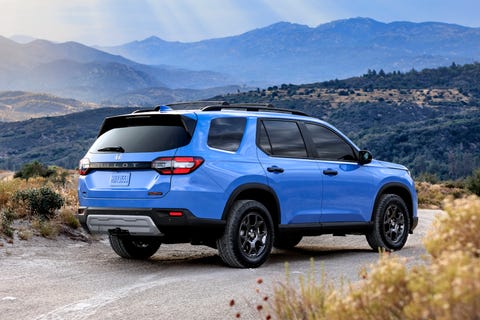 The Pilot will look more SUV-like. The overall length is 3.4 inches longer, with 2.8 in added to the wheelbase. It also gets more than an inch wider track front and rear. Improvements like a stiffer chassis, a new multilink rear suspension and larger brake calipers should improve the driving dynamics. The Pilot can also come with up to seven different drive modes.
The Pilot Trailsport brings some legit off-road game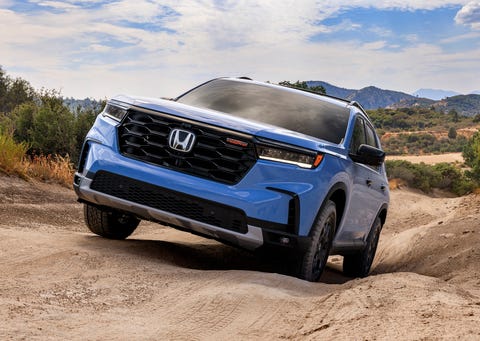 Honda introduced the Trailsport badge to take on Toyota's TRD. On the Passport, it was more of an appearance package. But on the Pilot, Trailsport brings some upgraded capabilities.
The Pilot Trailsport features an off-road-tuned suspension with a one-inch lift and all-terrain tires. It has steel underbody skid plates and recovery points at the front and rear. Trailsport includes a TrailTorque logic system for the AWD and a TrailWatch terrain camera system.
The new Pilot arrives next month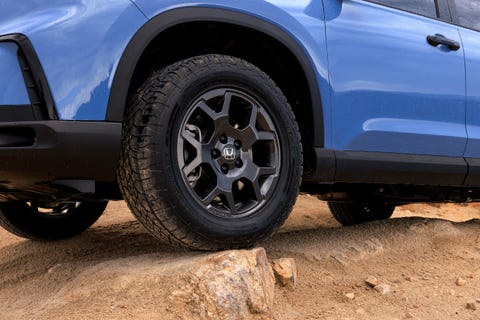 The fourth-generation Pilot is a 2023 model year vehicle. Honda says it will go on sale in December 2022. The press release did not mention pricing.
The 2024 Toyota 4Runner: What You Need to Know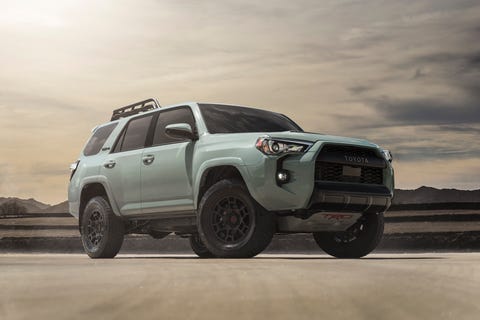 The 4Runner is due for a redesign. Here's what to expect.