The 2022 Honda Passport TrailSport Is a Family SUV With Added Swagger
The new trim brings urgently needed coolness, even if it ends up being a mouthful to say.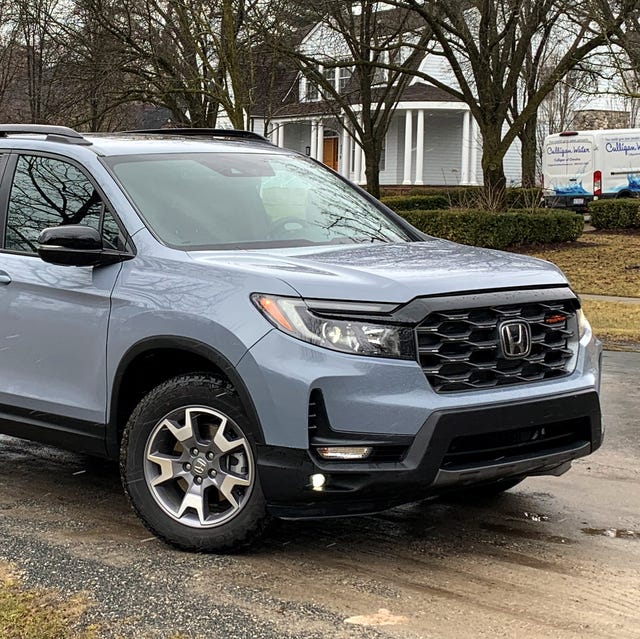 Having a child changes your life. But there's a point where the child becomes children, and you aren't an adult play-acting as a parent anymore. Your family responsibility suffuses into your identity. You are Mom or Dad.
That is the time when you spring for a Honda Passport midsize crossover — and undoubtedly catch yourself crooning along to "We Don't Talk About Bruno" from Disney's Encanto even while driving without kids in the car.
The Passport is spacious, comfortable and — in true Honda style — relentlessly competent. It's the car almost every family needs. But it isn't sexy. For 2022, Honda is trying to change that perception with an adventurous and trendy TrailSport trim.
Fancy badging and off-road flourishes don't transform the Passport into a Jeep Wrangler rival. But the burly touches add some intrigue — I received bonafide inquiries and compliments on it from family members — and make a decidedly family-focused car that little bit cooler.
What the heck is the Passport TrailSport?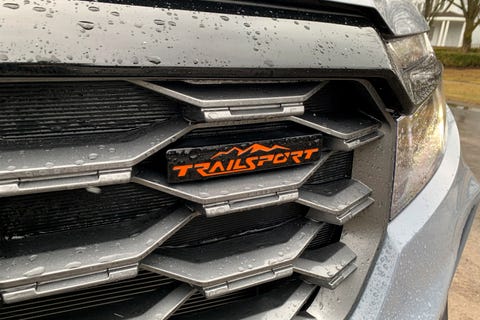 TrailSport is a Honda's answer to Toyota's TRD or Subaru's Wilderness — a more rugged trim for trucks and SUVs. The Passport is the first SUV to get the trim, even though "Passport TrailSport" is a mouthful.
Performance upgrades will arrive for TrailSport models eventually, but for now, it's limited to style and appearance upgrades like more aggressive bumpers, a trim-specific grille and sidewall tread on the all-season tires. Essentially, the SUV just looks cooler, which is the only thing the Passport needed.
How does this Honda drive?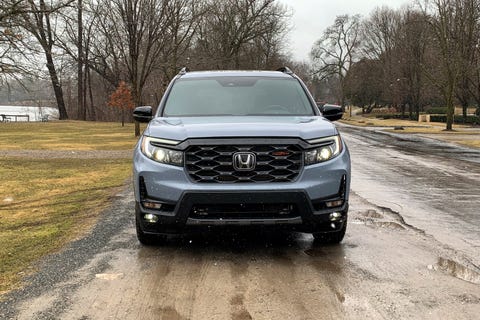 Well, but with no particular distinction. Honda offers you adequate oomph from a bog standard midsize crossover powertrain — a 280 hp naturally-aspirated 3.5-liter V6. That engine gets paired with a smooth nine-speed automatic transmission. The Passport is no sports car, but it handles well. Inputs feel direct and seamless. It's not particularly quick, but you don't feel as though you're treading through treacle.
The TrailSport does not give the Passport off-road upgrades. But the SUV remains quite capable without them. The Passport has 8.1 inches of ground clearance, a solid all-wheel drive system and a 5,000-pound towing capacity. A drawback is you earn body-on-frame SUV-like fuel economy, with 19 mpg in city driving.

What's the Passport TrailSport interior like?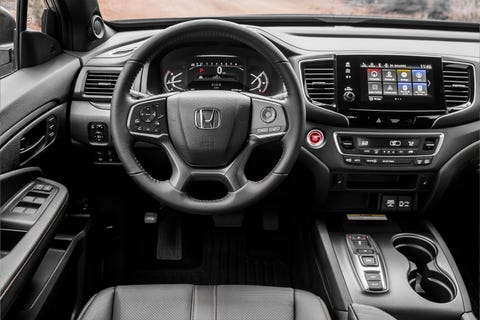 Cathedral-like, but in no way baroque. The cabin feels wide and spacious. No matter how close I moved my seat I never felt able to reach anything. The rear seating area offers adult-sized space. And because there's no third row, you get a massive 41 cubic feet of trunk space with the seats up.
The styling is simple and seems a tad dated. Honda debuted the current generation Passport in 2019, before Honda's recent design refresh shown in cars like the all-new Civic. The lack of flourishes is fine. Though the touchscreen placement — angled dead center with no driver bias — isn't ideal.
How much does the Honda Passport TrailSport cost?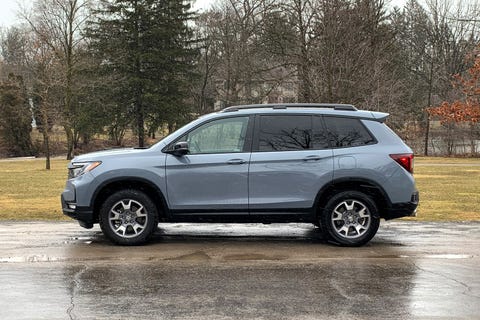 The TrailSport is the middle trim in the Passport range. It starts at $42,470 — $4,600 more than the base EX-L model and $2,960 less than the premium Elite trim. Those prices do not include Honda's $1,225 destination charge.
What are some Passport TrailSport alternatives?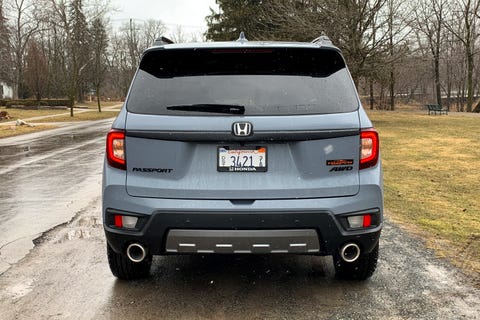 2022 Honda Passport TrailSport AWD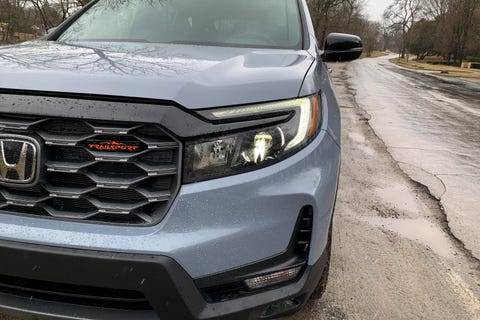 Powertrain: 3.5-liter V6, 9-speed automatic, AWD
Horsepower: 280
Torque: 262 lb-ft
EPA Fuel Economy: 19 mpg city, 24 mpg highway
Towing Capacity: 5,000 lbs
Ground Clearance: 8.1 in
The 2023 Toyota 4Runner: What You Need to Know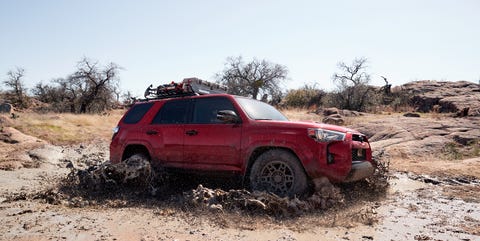 Much-needed upgrades are coming soon. Here's what you can expect.