Aston Martin Sent the DBS Off with One Last Bonkers V12
Meet the DBS 770 Ultimate, Aston Martin's most powerful production car ever.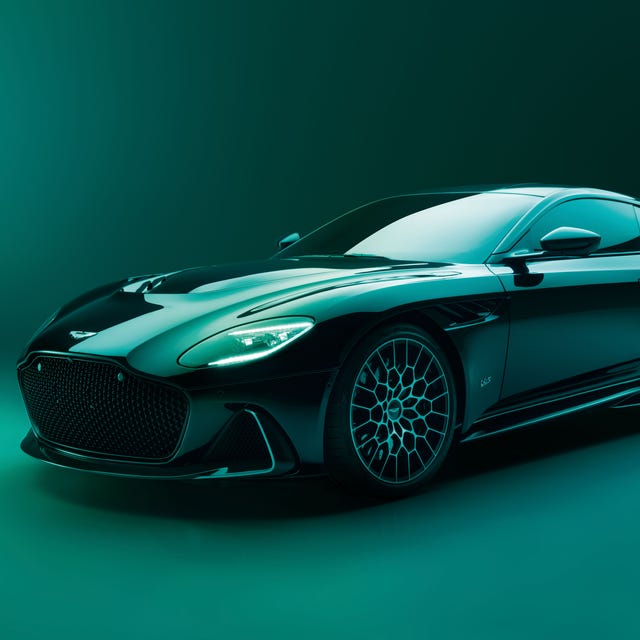 Aston Martin is going electric — for road-going vehicles, at least. The brand will produce its first EV in 2025, and all Aston Martins will feature an electrified powertrain by 2026. But in the meantime, Aston is offering one last V12 DBS model for the road, the DBS 770 Ultimate. And it seems like the sort of vehicle that any modern film iteration of James Bond would enjoy.
The DBS 770 Ultimate is Aston Martin's most powerful production car ever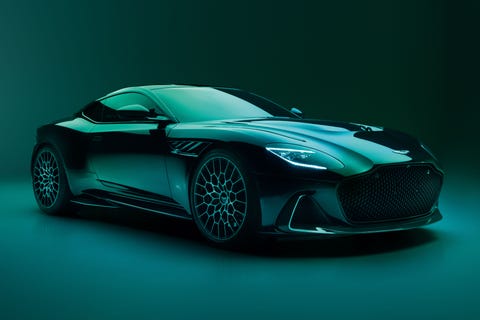 The DBS — previously known as the DBS Superleggera — is Aston Martin's high-performance, Twin-turbocharged 5.2-liter V12-powered Grand Tourer. The DBS 770 Ultimate receives an uprated engine; 770 stands for 770 metric horsepower (which works out to 759 U.S. horsepower), making it the most powerful production Aston Martin car ever. And with about 664 lb-ft of torque, the DBS 770 Ultimate can hit a top speed of 211 mph.
The DBS 770 Ultimate also comes with all the driving upgrades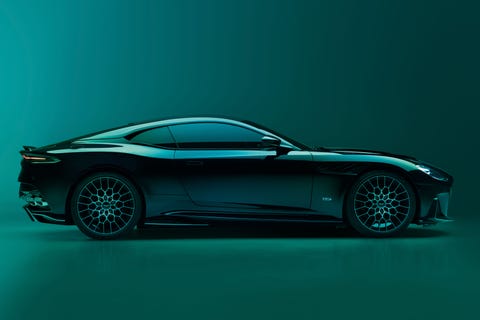 Aston Martin tuned the engine to deliver peak torque between 1,800 and 5,000 rpm. The eight-speed ZF automatic transmission is recalibrated for even quicker shifting. It has a new solid-mounted steering column for a more precise connection with the road and an enhanced adaptive damping system. Aston Martin says it improved front lateral stiffness by 25 percent. The carbon ceramic brakes remain untouched from the standard DBS because — according to Aston Martin — they are just that good.
The DBS 770 Ultimate will get some muscular, fancy features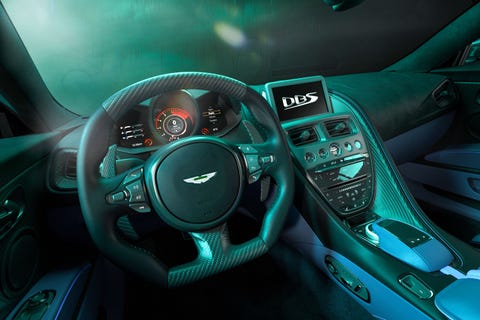 Aston Martin gives the DBS 770 Ultimate some unique, functional features to distinguish it from the standard DBS. It has a horseshoe vent, a new front splitter and a deeper rear diffuser. It can also be fitted with the typical array of carbon fiber details, luxury options and Q by Aston Martin bespoke customization opportunities one would expect from a range-topping vehicle.
If you wanted a DBS 770 Ultimate, you already missed your chance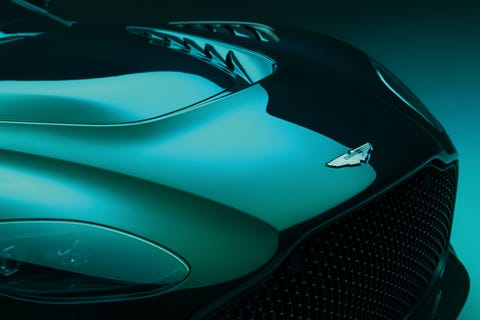 Aston Martin is limiting the DBS 770 Ultimate to a production run of 499 units — 300 coupes and 199 volantes — which will mark the end of DBS production. DBS 770 Ultimate deliveries will begin in Q3 2023. Alas, if you're intrigued about landing a new one, the production is already completely sold out.
13 New Cars We Can't Wait to Drive in 2023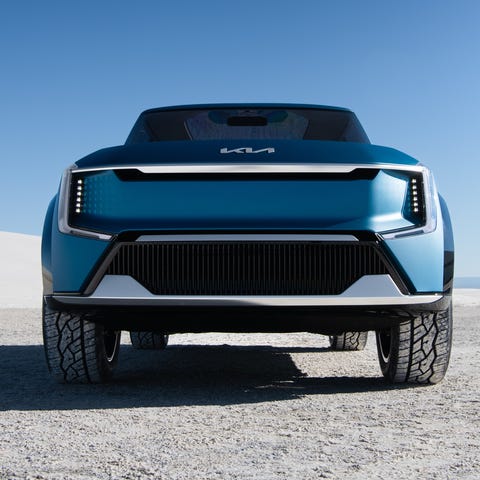 Fancy new electric cars? Naturally-aspirated sports cars? We're here (and excited) to judge.