Every product is carefully selected by our editors. If you buy from a link, we may earn a commission.
The Best Winter Motorcycle Gloves You Can Buy
Not ready to park your bike for the summer? Snag a pair of cold-weather gloves and keep riding for months.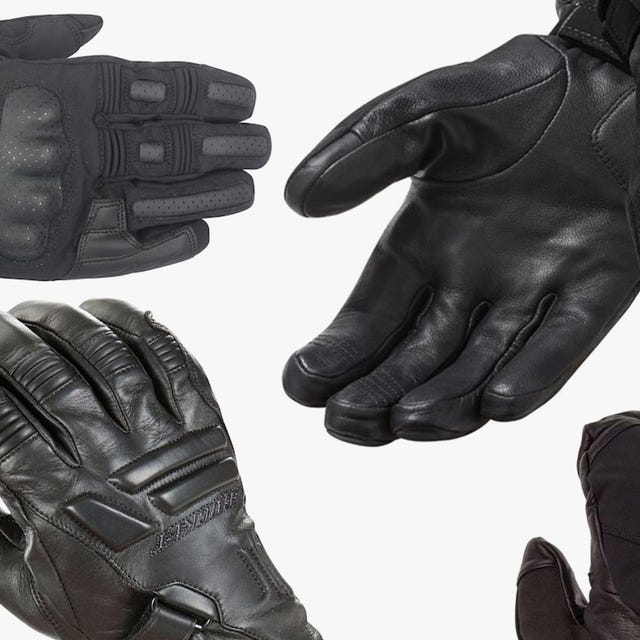 November is here, but even if you don't live down in those southern states where the shorter days of the year mean amenable temperatures, there's no reason to pack your motorcycle away for the winter. So long as the roads are free of snow, there's no reason to stop riding: after all, the bike doesn't care how cold it is, and if you bundle up with the proper winter riding gear, you won't, either.
Of course, while a helmet and a thick jacket are requirements for motorcycling basically all the time, cold weather definitely demands a specific pair of one type of gear: winter riding gloves. Your hands are out there leading the charge into the air when you're riding; add in the fact that they're among the first body parts to get chilly in normal circumstances, and you have a recipe for pain if you don't gear up accordingly.
Take heart, however: any of the following winter motorcycle gloves will help your hands stay cozy all through the cold months.
Joe Rocket Rocket Leather Burner Heated Gloves
If you're really worried about keeping your hands warm, a heated glove might be the way to go. This pair offers three heat seatings, and can keep dispensing warmth for up to four hours.
Joe Rocket Sub Zero Motorcycle Gloves
If you just need something a little more simple, the 100-gram Thinsulate insulation beneath the windproof / waterproof shell and midliner of these should do you just fine.
Alpinestars Apex Drystar Gloves
Alpinestars is among the most-trusted names in motorcycle gear, with good reason. Their Drystars are, well, stars at keeping your hands dry; they're super-breathable, as well, and pack plenty of armor and reinforcement for better grip and protection.
Fly Racing Street Aurora Gloves
Not only are these gloves windproof, waterproof and breathable, they also offer touchscreen compatibility, making it easier to fiddle with your phone when you come to a stop.
REV'IT! Boxxer 2 H2O Gloves
Elegant goatskin and suede teams up with hardshell knuckles and foam padding to create a glove so classy, you could practically wear it around town.
Essential Winter Motorcycle Gear for Cold Weather Rides
From the helmet and top layers to toasty heated base layers, these are some of the essentials you'll want when you ride through the coldest months of the year.
Olympia C4 Thermolite Liner Gloves
Sometimes, a simple liner can be all you need to take your gloves to the next level of warmth. If that's the case, well, these affordable ones are ready and waiting.
Joe Rocket Windchill Gloves
Joe Rocket
revzilla.com
$84.99
With a sandwich of 100-gram Thinsulate inside, waterproof lining in the middle and drum-dyed cowhide leather on the outside to keep your hands warm and dry, you won't find much to complain about with these winter gloves.
Gloves are great, but sometimes, you need a full-throated mitten to keep your hands warm. What these Klims lack in features you'd find in advanced motorcycle gloves, they more than make up for in toastiness, thanks to Gore-Tex and 500 grams of insulation.
REV'IT! Kryptonite 2 GTX Gloves
If you went crazy, then they would still call you super-shopper for choosing these gloves — at least if you're looking for great short-cuff winter riding gloves packing goatskin leather, Gore-Tex weatherproofing and a tri-fleece liner.
Dainese Tempest D-Dry Short Gloves
Odds are good you know the name Dainese. These short-gauntlet winter gloves will remind you why the name is so well-known, what with everything from CE certification to touchscreen compatibility and a visor cleaner on the left thumb.
The Best Winter and Snow Tires You Can Buy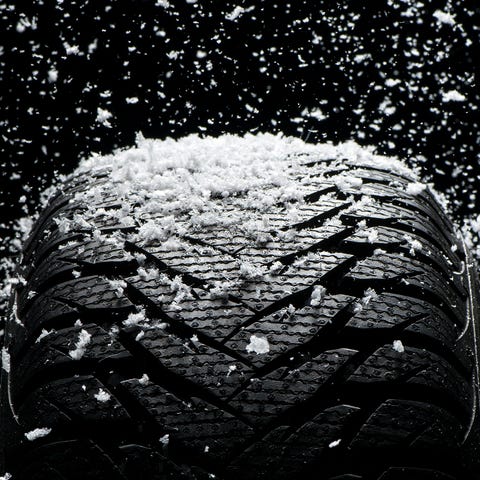 We picked the best tires to help you stay mobile through the winter months.
This content is created and maintained by a third party, and imported onto this page to help users provide their email addresses. You may be able to find more information about this and similar content at piano.io